Yeah… There is new WeOS update for WeTek Hub, Play 2 and Core. The new WeOS (2.0 on WeTek Play 2 and WeTek Hub, 3.0 on WeTek Core) presents its brand new totally re-design user interface that will improve your experience when using WeTek devices. To download and apply the update directly from your device, simply access WeUpdate app from My Apps select "On-line Update". Here's what you'll get with the new WeOS 2.0.1: Brand new launcher, Aptoide, largest independent Android app store and Multitasking app switcher.
Fixes and improvements:
Web interface listening port changed to 8008
Language no longer changes inadvertently when connecting to HDMI-CEC
Removed FTP server and telnet.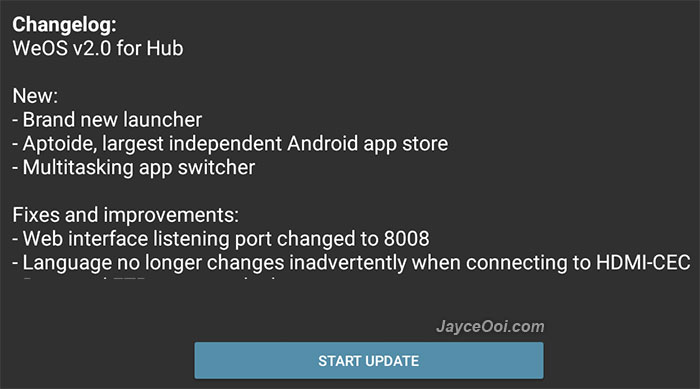 That's it. Enjoy…