The set-top box manufacturer is putting gaming into the hands of Android and Windows users. Yup, WeTek is expanding its product range with the launch of the new WeTek Gamepad, a gaming controller compatible with Android and Windows systems. With a new line of set-top boxes relying on the power of the Android ecosystem, the new WeTek Gamepad "comes as a symbol of the trust and investment we deposit on our device's capabilities when it comes to providing a full experience complete with the gaming" says WeTek Head of Marketing, Carlos Soares…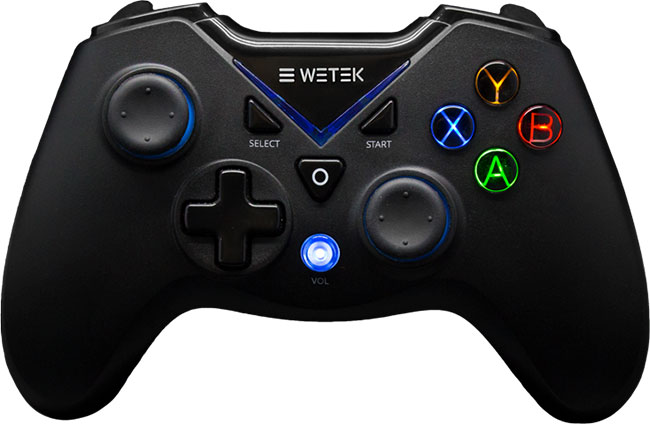 While aiming directly at the Android community exploring video gaming on Android set-top boxes, the Gamepad is also compatible with Windows systems, as Carlos Soares notes "We're totally focused on offering amazing TV centric entertainment. In that sense, our Gamepad will improve our user's experience while providing lots of fun for the whole family".
On the technical side, WeTek Gamepad features all the features you'd expect from a top-notch gaming controller such as precise asymmetric 360º analog sticks, Bluetooth connection, and a familiar layout.
Preorders are now available at the promotional price of €29.90/$34.90 until October 16th via WeTek's website. WeTek will start shipping its Gamepad on October 17th worldwide.