How to backup DVD to ISO? It is as easy as ABC with the help of WinX DVD Ripper Platinum. Great for a person like me who has tons of DVDs at home. You can also convert DVD movies (even protected ones) to MP4, AVI, and video formats as well. Share it with your friends and family through soft copies easily then. That's not all. You can get WinX DVD Ripper Platinum for free now. Interested? Read on…
Get WinX DVD Ripper Platinum for free! Yes, just head to WinX DVD. Download it and get the activation code.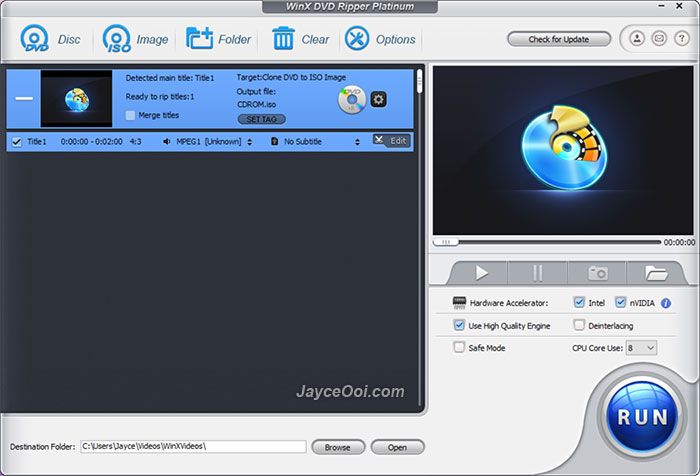 Always make a backup for important DVD to ISO soft copy. You don't know when the DVD will be degraded and unreadable in the future. With WinX DVD Ripper, you can backup DVD to ISO with just 3 steps. Very easy to use even average users can do so. DVD contents are the same without any video quality and data loss. Enjoy 32x real-time faster conversion speed up to 500 max FPS. Yes, you can rip a two-hour long DVD in just five minutes.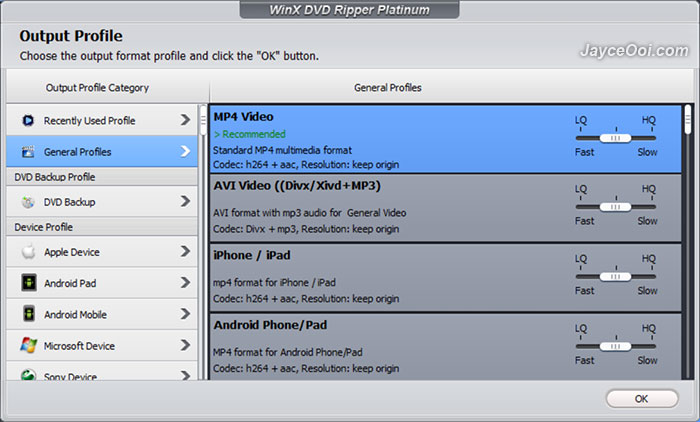 Or you can also convert DVD to MP4 video easily. A lot of video format outputs can be selected. From the usual MP4, AVI, to MOV, TS and so on. Just pick one that suit you most will do. By the way, WinX DVD Ripper uses hardware acceleration to increase video processing speed without compromising the quality. It has unique level-3 hardware acceleration technology that fully utilizes Intel CPU, Nvidia GPU and AMD ones. Supports multi-core CPU, super encode engine and hyper-threading tech too. And do check the video quality yourself…

WinX DVD Ripper Platinum is one of the best DVD ripping software in the market. Do download and try it yourself. It is available for both Windows and Mac OS. Cheer…