My home broadband connection, Streamyx is having issue again. It keeps disconnecting and connecting (DSL is not connected issue). So it is time for me to use my HTC HD2 as modem again. But I don't want to use wireless connection this time, but going to try Wired Tether for Root Users. It is the same as Wireless Tether for Root Users but using USB cable instead of Wi-Fi connection. It is good for single user usage and can charge your phone at the same time.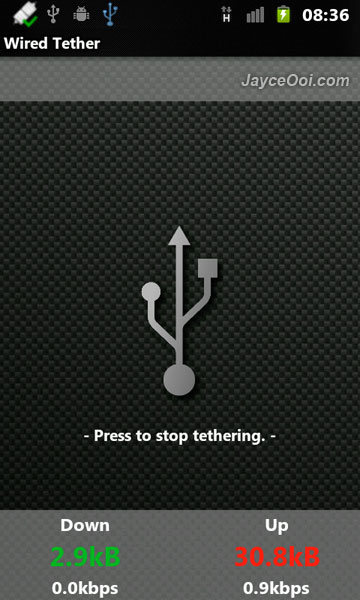 Note – besides root level requirement, Wired Tether needs a custom-kernel which supports RNDIS. Do refer to its website for more info if you cannot use it.
Download Wired Tether v1.4 here.