Introduction
The best budget wireless router – Xiaomi Mi WiFi Router 3 just got upgraded. – Xiaomi WiFi Router 3G is the enhanced version of it with better CPU – MT7621A MIPS dual-core 880MHz processor (Xiaomi Wireless Router Pro uses it too). Same internal 128MB SLC Nand Flash but double up and upgraded 256MB DDR3-1200 RAM. There is USB 3.0 port this round and comes with Gigabit Ethernet. As usual, it supports dual band 2X2 networks – 2.4GHz 300Mbps N and 5GHz 867Mbps AC. How does it perform? Let's find out together…
Special Thanks
This review is possible thanks to below companies. Be sure to check them out too…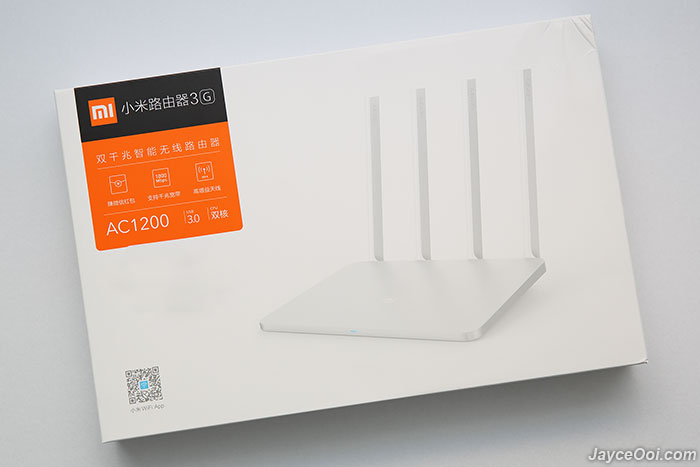 Package Content & Design
Packaging is the same as previous version but comes with bright orange colour this time. There is no global English version yet. But you can install Taiwan English firmware later when it comes out. Yes, all the information is in Chinese for China model. There are US plug power adaptor and user manual. FYI, the new AC adaptor has 1.5A compare to 1A only previously. Build quality is better too.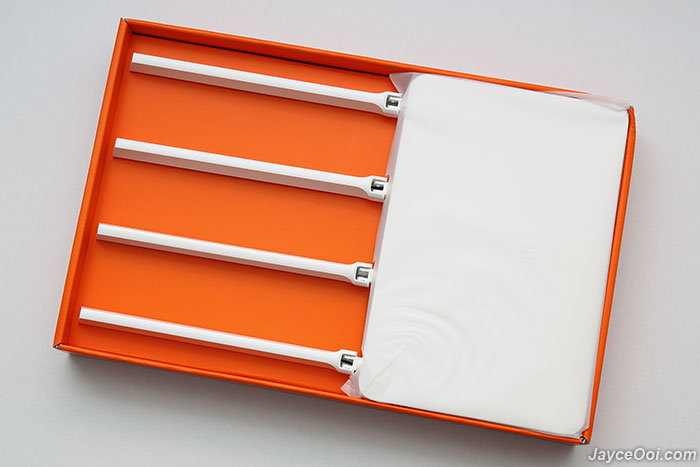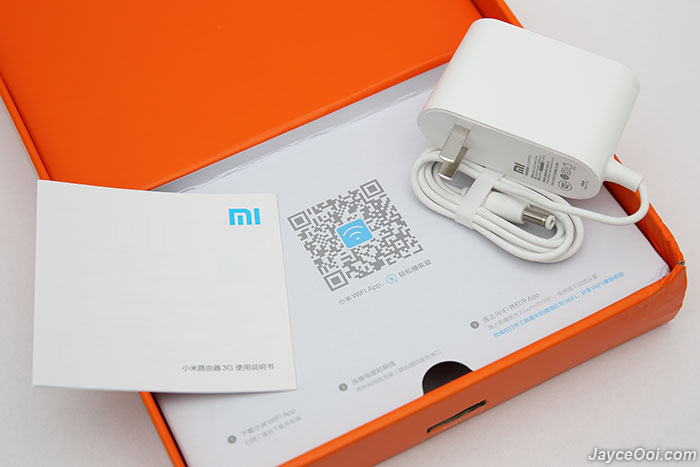 Xiaomi WiFi Router 3G build quality is decent with solid white plastic frame. Ultra light in weight too. Basically, both models are the same. Just 3G has USB 3.0 and 2 LED lights on Ethernet ports.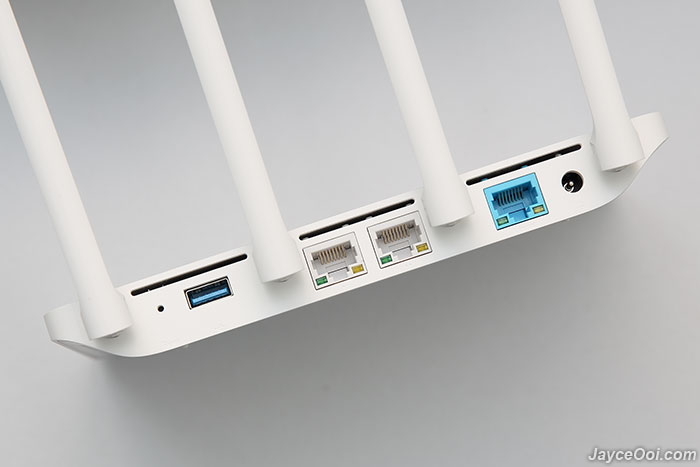 Besides that, there is a heatsink added inside the casing too. Powerful processor requires better cooling I believe.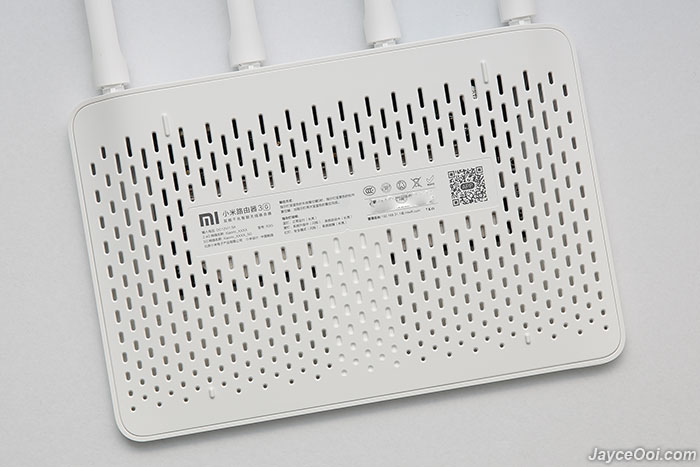 Installation
Yes, just like Chinese version of Xiaomi Wireless Router Pro that I have. Xiaomi WiFi Router 3G supports installation via English Mi Wi-Fi app (can be found at Play Store and App Store for both Android and iOS devices). Simple and fast as usual. Basically, you need to power on it. Then connect your cable/DSL modem Internet cable to WAN port. Use smartphone to connect to Xiaomi WiFi Router 3G Wi-Fi. Then use MiWiFi App to setup Wi-Fi network name & password (you can set different admin password too). That's it. You can start to use Xiaomi WiFi Router 3G now and access to Internet.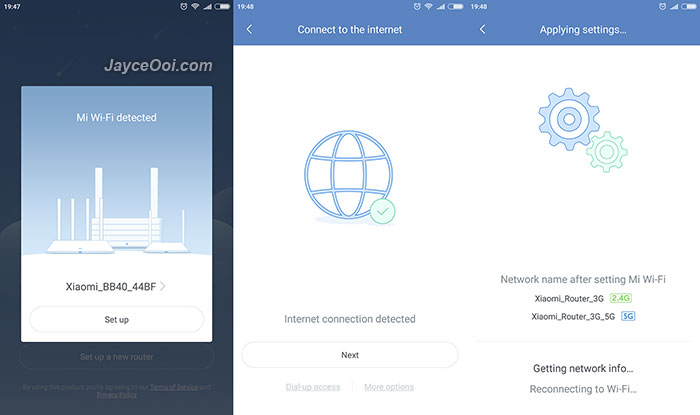 FYI. If you don't have MiWiFi App, and are stuck with Chinese web interface. No worry, Google Chrome translator can help you.
Software
It is either Mi Wi-Fi English application or web interface with Chrome translator. Personally, I use mobile app more than web interface as I can access it anywhere I want instead of using PC. As usual, there certain wordings are still in Chinese in Mi Wi-Fi app. No worry, those are not critical stuffs and all the important stuffs are working as usual. And Xiaomi added more goodies since my Xiaomi WiFi Router 3 Review. Enjoy all these useful features like guest network, security (firewall), Wi-Fi boost, photo backup, QoS, Wi-Fi timer, SAMBA, schedule reboot and more…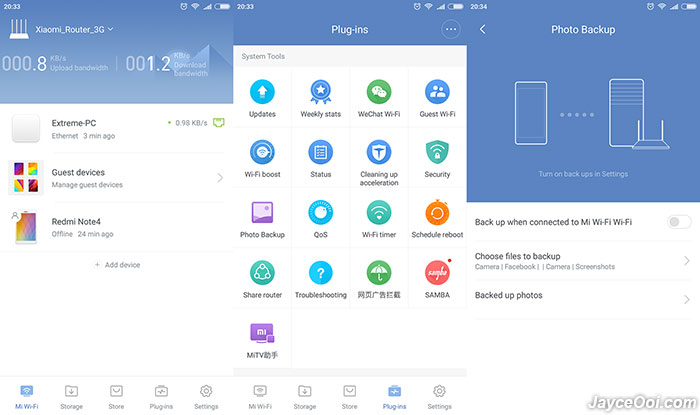 Yes, the built-in download manager (Xunlei) is there for you as usual. Just attach external USB hard drive to USB 3.0 port, you can turn Xiaomi WiFi Router 3G into local NAS that store downloaded movies, photos and music.
Performance Result
I use US$200 Asus RT-AC68U router (Jayce-ASUS) + $30 Xiaomi WiFi Router 3 (iCity2u) as comparison this round. As usual, all of them are placed at the same spot on 1st floor. And screenshots below was taken while I was on ground floor. Basically, both 2.4GHz and 5GHz range performance are the same on these budget routers. 3G version does have better 2.4GHz range a bit as you can see.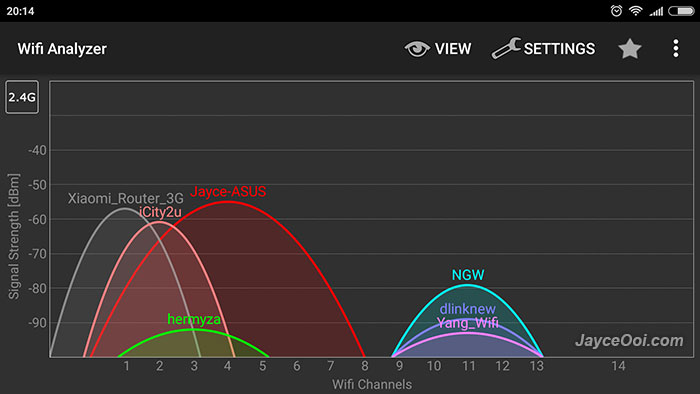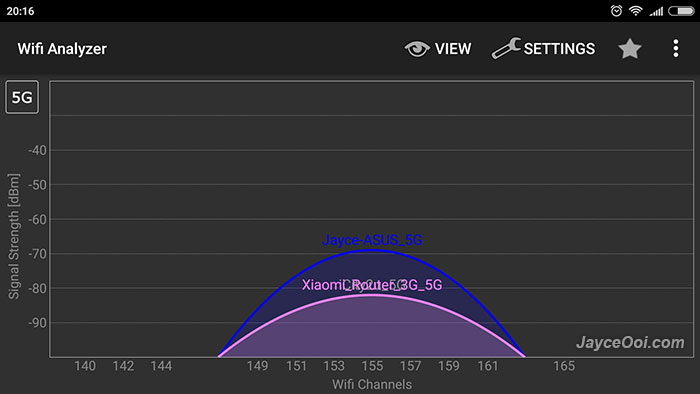 Mi Router 3G supports 2T2R too. I manage to get up to 150Mbps on 2.4GHz connection and 866Mbps on 5GHz on my Windows 10 PC. 72Mbps and 433Mbps for devices that don't support 2T2R.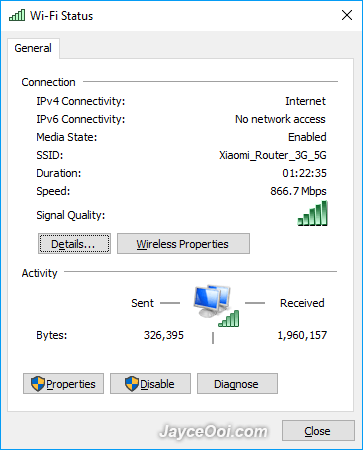 Yes, 4K ultra high definition videos are supported with Gigabit Ethernet from below iPerf3 result. That's the maximum transfer rate for my devices through LAN. As for wireless, 90Mbit/s for 2.4GHz and 220Mbit/s for 5GHz on 2T2R. Better performance than previous version no doubt.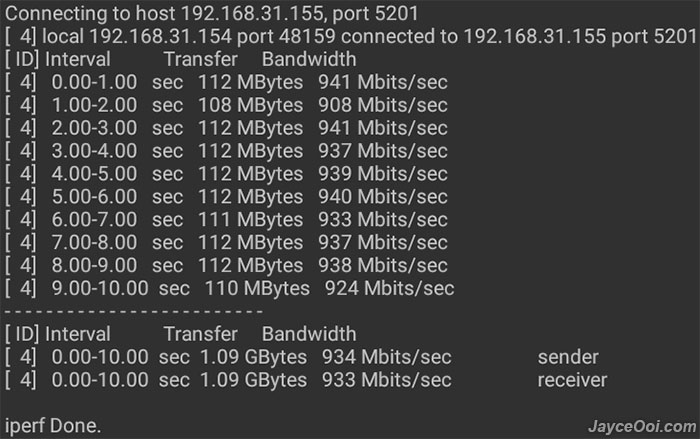 Yes, network-attached storage (NAS) alike performance is here too. Up to 100MB/s for reading from USB HDD through Gigabit Ethernet. Writing at 40MB/s by the way. And there is no system slow down at all when there is someone transfer file to/fro USB hard drive with newer powerful CPU. More RAM helps too I believe. Easily serve up to 10 devices smoothly on basic Internet surfing with some USB HDD files transferring. No slow down on real-time online gaming too. That's great.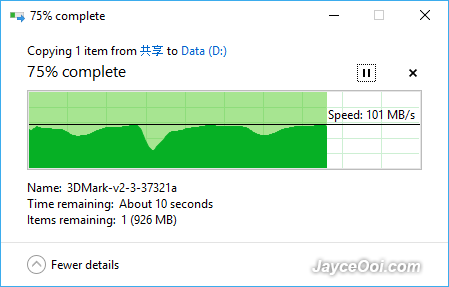 Any complaint? Yes, a critical one for me. You can't read file from USB HDD through 5GHz wireless connection. It just hang there doing nothing on current latest firmware. No worry, this will (/must) be fixed in future firmware by Xiaomi. It can use some stability improvement as well. Therefore, it is recommended to set scheduled reboot everyday on early firmware versions until the stable ones come out.
Update – 5GHz file reading issue had been fixed by Xiaomi on firmware 2.24.326. Furthermore, they improved overall system stability.
Advantages
Support up to 1167Mbps & Gigabit Ethernet
100MB/s USB 3.0 HDD reading speed
Packed with lot features
Built-in download manager
Value in price
Limitations
Firmware still need to be improved
Average wireless range
Web interface in Chinese
Conclusion
Xiaomi WiFi Router 3G is a budget yet performing wireless AC router no doubt. Loaded with lot of useful features. As usual, it performs best in small area. Interested? Do visit GearBest Website for more information.