Introduction
A smartwatch with 1.4″ 400 x 400 pixels Super AMOLED screen + Corning Gorilla Glass 3 protection. Powered by MTK6580M Quad Core 1.0GHz with Android 5.1 OS. Come with large 1GB RAM and 16GB ROM. Loaded with Samsung heart rate chip, 2.0 MP camera, GPS, Bluetooth 4.0 and even support nano SIM for phone call. Yup, that's Zeblaze THOR 3G Smartwatch that I am talking about. Interested? Read on to find out…
Special Thanks
This review is possible thanks to below companies. Be sure to check them out too…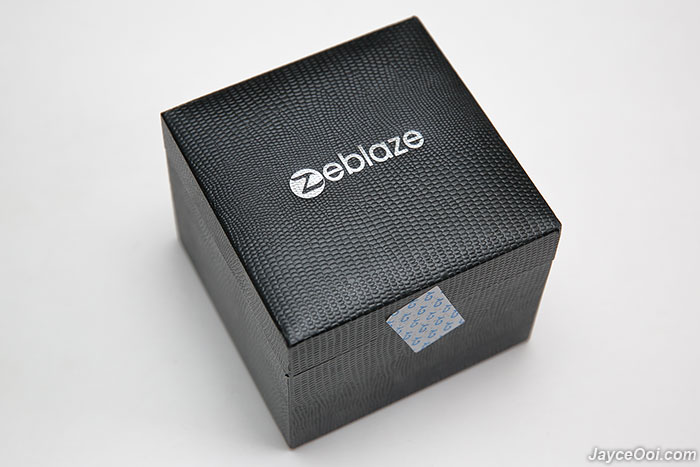 Package Content
Zeblaze THOR comes in a well protected gift package. The screen is protected with pre-applied screen protector. And have another layer plastic covered for double protection. You can find user manual, 2 extra screws, screw driver, charging dock and micro USB cable there too.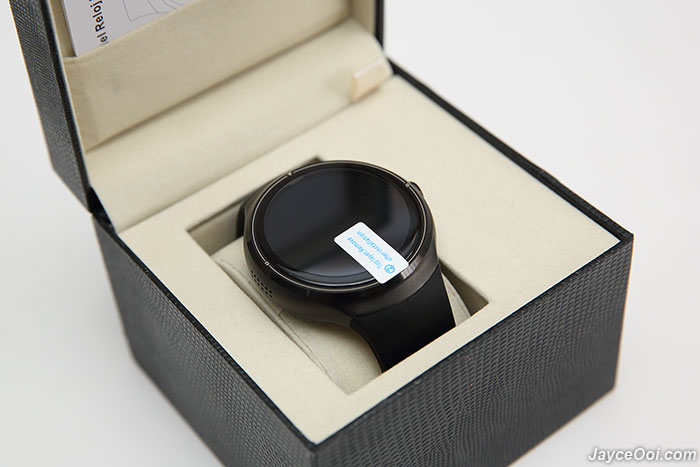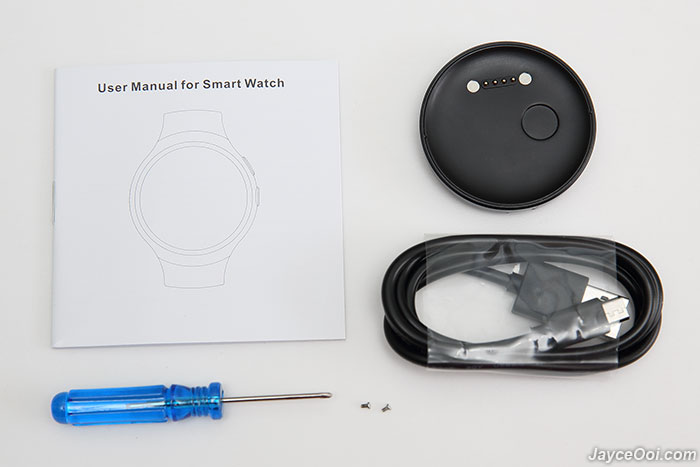 Build Quality & Design
Zeblaze THOR build quality is excellent thanks to 136 stainless steel case with CNC process. Sturdy yet stylish no doubt. Bicolour injection strap by porous silica helps too. At front, you have the beautiful AMOLED HD screen. Yes, the black is really black and colour is vivid. Nice to see in addition save more battery life as well compare to IPS screen.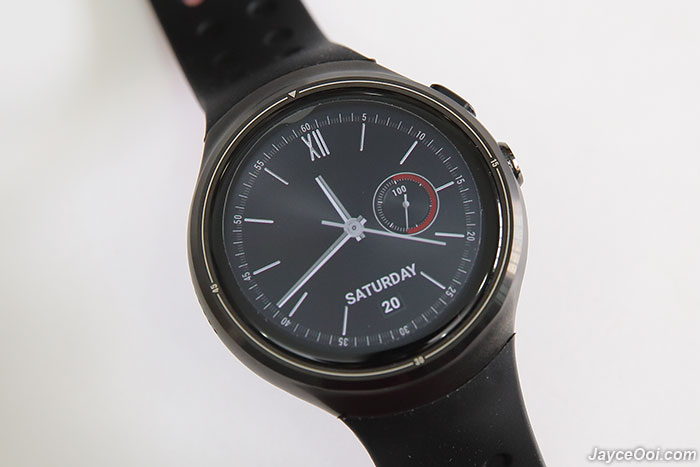 There are 2.0MP camera, multi-function button and microphone on the right. Yes, not every smartwatch includes camera nowadays. How is the photo quality?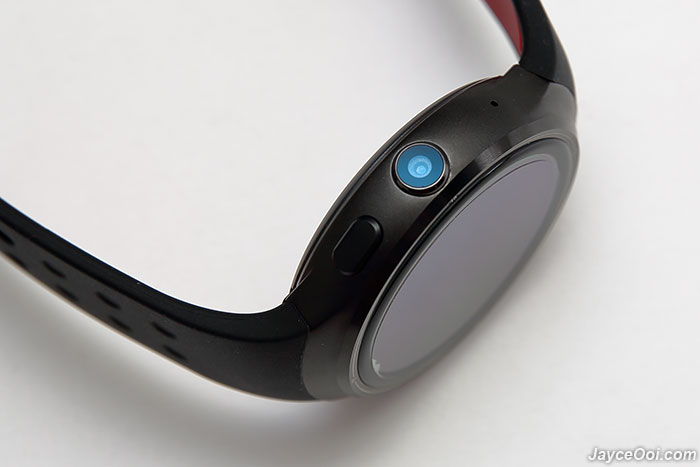 On the left, the speaker is there for music, phone call and even watching movie…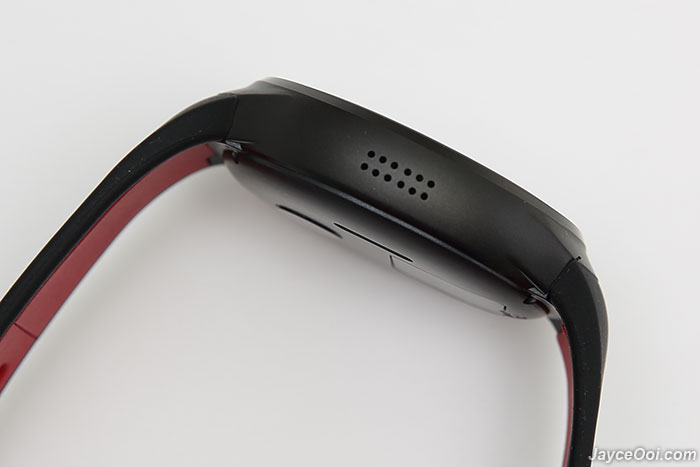 Samsung heart rate chip, nano SIM slot and charging pins are located at the back. Yes, just put in your nano SIM card and you can start to call, surf Internet anytime, anywhere.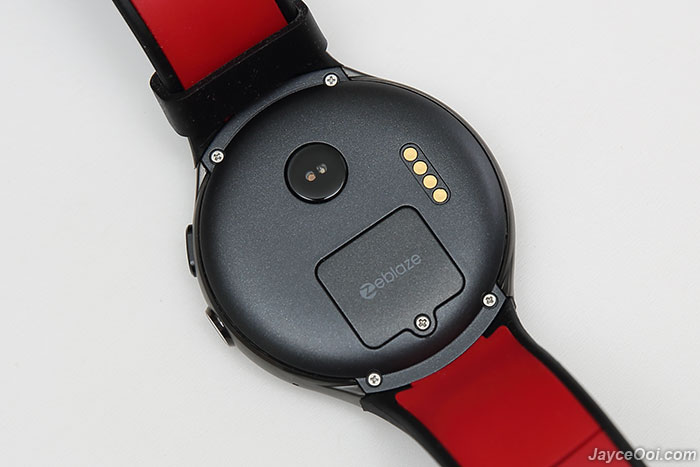 Yup, this is the quality bicolour injection strap that I mentioned just now.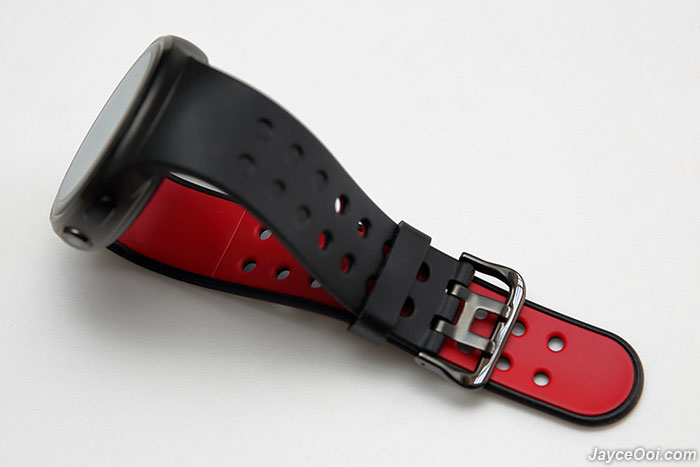 Finally, the gorgeous AMOLED screen that wow everyone at my house including me – sharp, clear and wide viewing angle.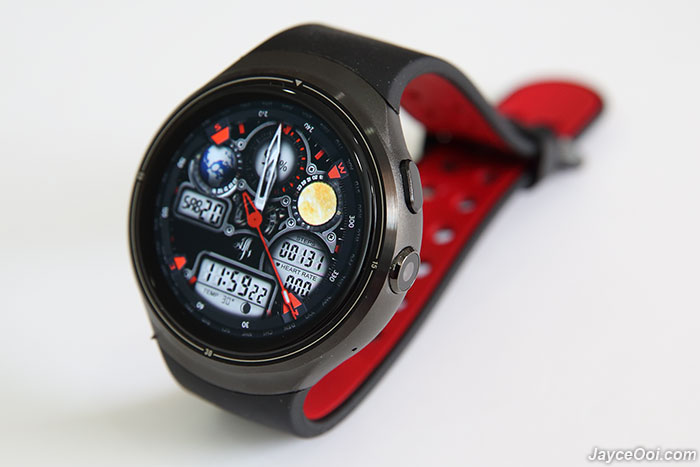 Software
There are lot of watch faces that you can enjoy from Zeblaze THOR. Below are some of them. Yes, they are all animated and lot of type to choose from advanced to classic. Just pick the one you prefer every day. It's like you are having a new watch each day. And they really look great on HD AMOLED screen.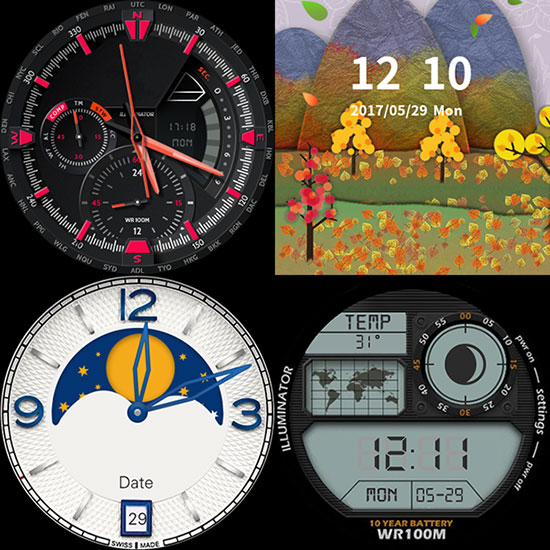 Android 5.1 with Google Play Store. Again, lot of applications and games are supported as long as they match this smartwatch screen size. It's like a smaller smartphone on your wrist. Besides plenty of watch faces, it also comes with several built-in apps like standard phone, message, contacts, browser, calendar, clock, camera, gallery, music, file manager, sound recorder, health (heart rate and pedometer), weather, voice search, maps and play store. It can also act as smart companion with WiiWear application on your smartphone for both Android and iOS. Yup, you can receive apps' notification then.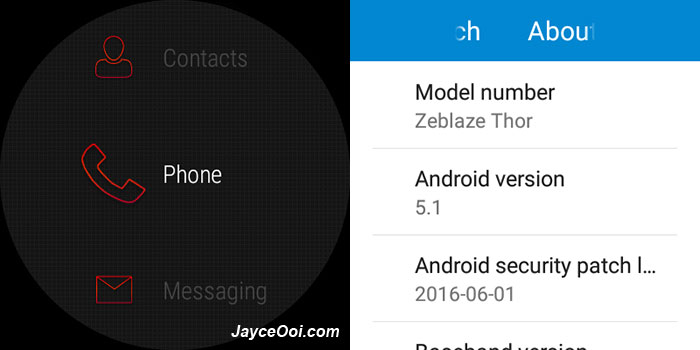 Performance Result
Large 1GB RAM and 16GB ROM really help a lot on getting Zeblaze THOR on its best performance. Yes, I can put lot of applications and games there. And still got plenty of disk space for music and movie. No worry about running out of memory as well. 1GB of RAM is more than enough for a smartwatch. For voice call usage, microphone is decent. Speaker is good for quiet indoor usage (not loud enough for outdoor). As for the AMOLED, brightness is more than enough for indoor. Good for outdoor (not under direct sunlight of course) with highest brightness.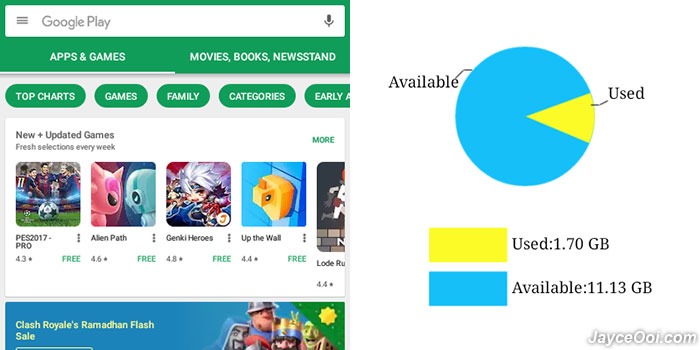 Web browsing with Google Chrome is possible. Text still can be read here. However, not in the case on Facebook as the text is too small to see. Harder unless you have a very good eyes. Same apply to other applications with small texts. By the way, Bluetooth audio quality is great. Just connect to your Bluetooth speaker or headphones, then you are ready to rock. Yes, enjoy your favourite music and even watch movie (anime for me).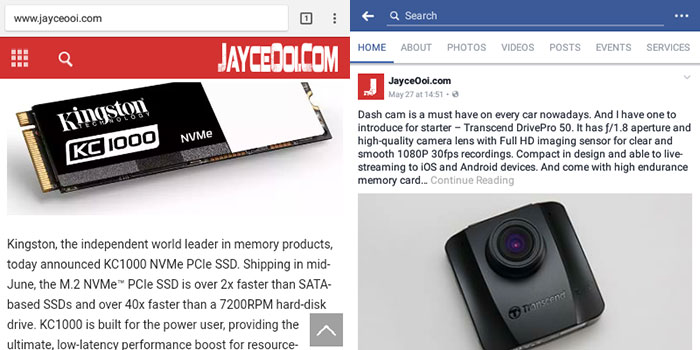 Yes, there are games on my Zeblaze THOR. Tell you what… It is performing better than I expected. Casual games like Talking Tom Gold Run, Fruit Ninja, Jetpack Joyride, Glow Hockey, even Super Mario Run and 3D racing Beach Buggy Blitz are playable – smooth and fast. Great to have them to kill some free time, right?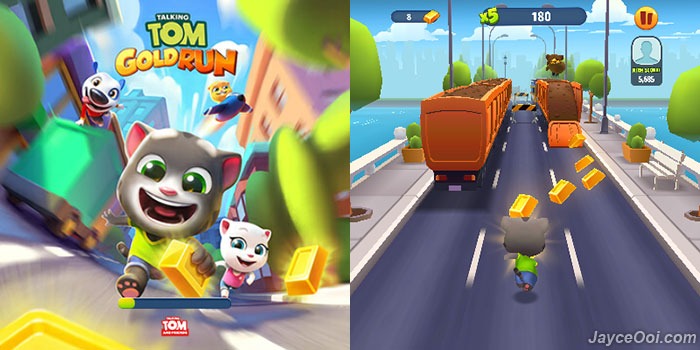 Both heart rate sensor and pedometer on Zeblaze THOR are accurate. Getting the same result from my blood pressure monitor here. Pedometer is on 24/7 (you can turn it off too) however not the case for heart rate. Do take note on that.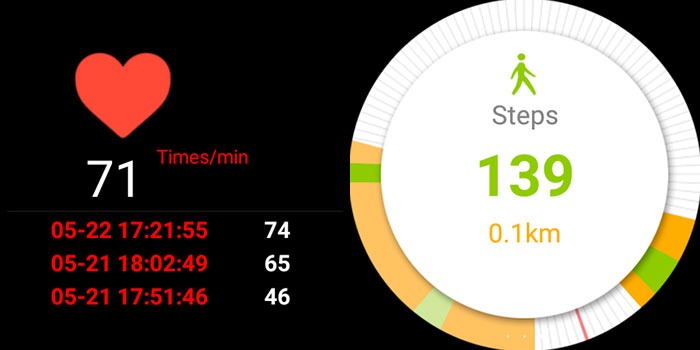 GPS is working great as well. HERE WeGo GPS Navigation works as expected. Perfect for short distance drive or walk. Need to keep track of your jogging activities? Runkeeper helps me to do so here. Great to jog while enjoying music through Noontec Zoro II Wireless Headphones. With GPS, you'll get a clear view of your training in real time. Yup, working perfectly.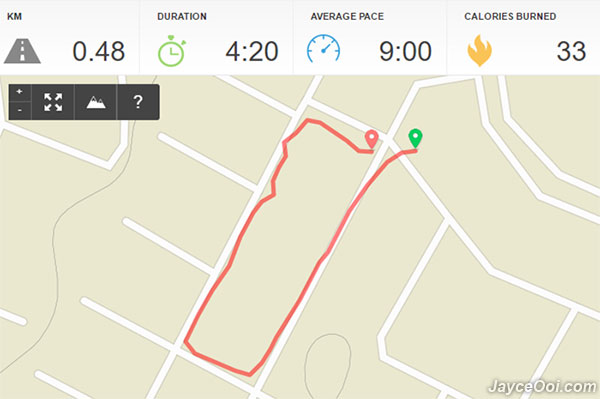 Don't have nano SIM card? Just use WiiWear app to connect Zeblaze THOR from your smartphone. Receive applications' notification, find your smartwatch/phone, remote control like remote camera shutter button and media player control with it.
Camera performance is decent with 2MP sensor. Don't expect for clear large print but usable on social networking sharing. And great to use it as spy camera because nobody will notice you are talking photo with your smartwatch. How many watch can do so?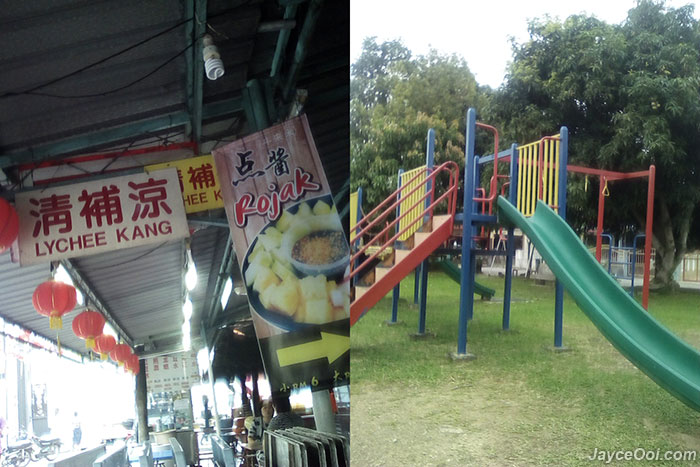 With nano SIM and Wi-Fi, Zeblaze THOR manages to last from 7am to 5pm on casual usage. That's including few section of casual games, WhatsApp, Gmail, YouTube, music through Bluetooth and checking time of course. Heavy non-stop usage will make battery run out within 2 hours. Can last for days with super minimum usage but not smartwatch is used for, right?
Advantages
Gorgeous HD AMOLED screen
1GB RAM & 16GB ROM
Nano SIM with voice & data support
GPS, heart rate & pedometer support
2.0MP camera for spy shot
Excellent build quality
Limitations
Battery life could be better
Texts are too small on certain apps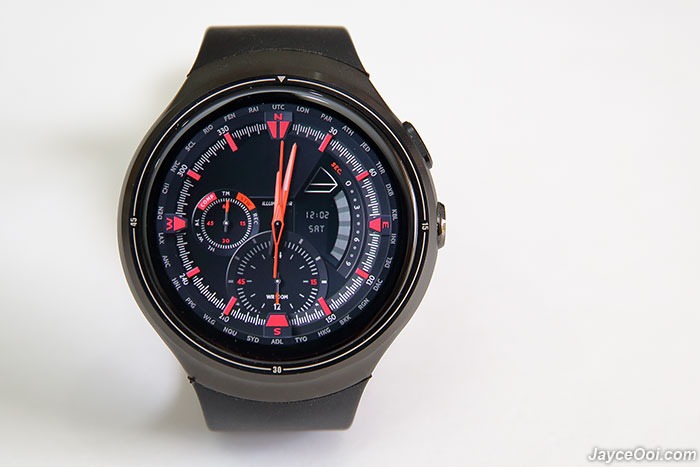 Conclusion
With Zeblaze THOR, no need to carry smartphone with you anymore and still get connected. Enjoy all the great features like gorgeous AMOLED screen, plenty of RAM and storage. Multiple apps and games support with full Android 5.1 OS. And GPS for navigation and jogging training. Don't forget accurate heart rate and pedometer too. With price around US$100, I really can't complaint about it at all. Interested? Get yours at GearBest like I did.