Introduction
Need more juice power from your Samsung Galaxy S4? Try out the world highest capacity battery for Galaxy S4 at 7500 mAh from ZeroLemon. Yup, that's almost 3X larger than stock battery. No worry about running out of battery when playing games or watching movie on your Galaxy S4 now, right? Let's find out…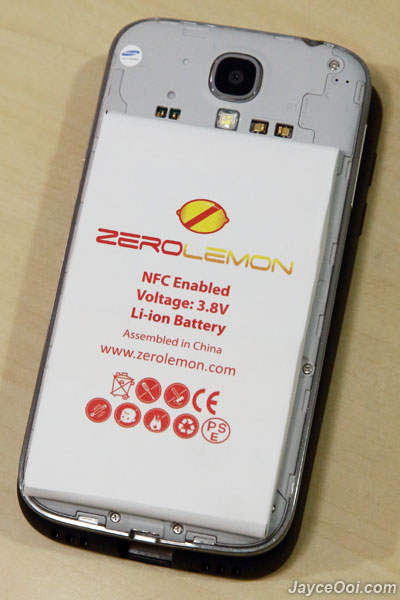 Specifications
Compatibility: All Samsung Galaxy S4 Phones
Battery: Length: 13.9cm / Width: 7.2cm / Thickness: 1.6cm
NFC Supported: Yes
Warranty: 180 Days Zero Lemon Guarantee
Design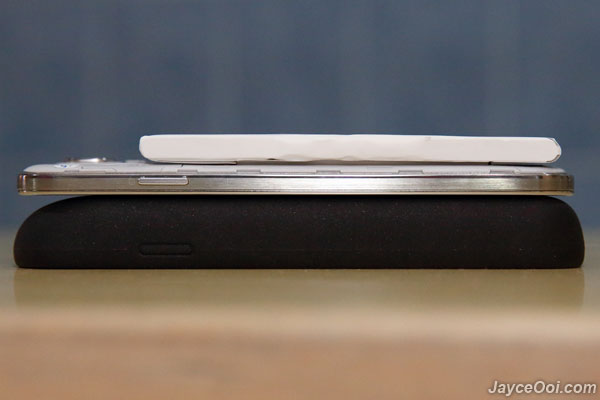 ZeroLemon Galaxy S4 7500mAh Extended Battery is not small and light (as expected). Therefore, you can't use stock battery cover and case. So ZeroLemon has a custom made TPU case for you. There are 2 colours to choose – black and white. By applying a screen protector, you will have a fully covered protection on your Galaxy S4. Check out the case photos here – front, top, bottom and back. By the way, speaker sound is softer as redirect output from back to bottom.
Performance Review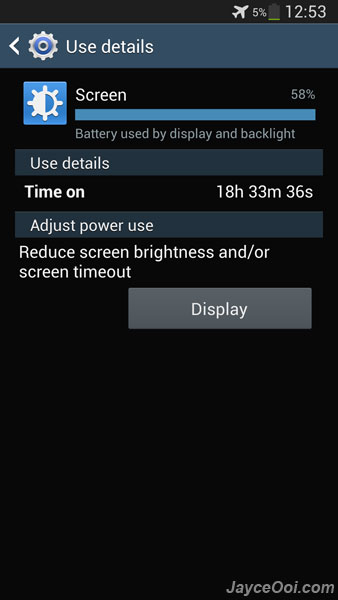 18 hours and 33 minutes screen on. Yes, you can watch more than 10 movies with ZeroLemon Galaxy S4 7500mAh Extended Battery easily. That's the result from benchmark that I ran – looping 1080p MP4 videos at maximum brightness and in airplane mode. Almost 3X performance when compare to stock battery with 6 hours and 31 minutes screen on (stock battery screenshot – 1, 2 & 3). Perfect add-on for hardcore gamers because you don't need to swap battery. Or face the problem that can't charge during intensive 3D gameplay (charging is not fast enough than battery draining when overheated). For normal usage, it can last for 4 to 5 days easily. No worry when you are away from power source, right? As for NFC, it is working perfectly.
Note – all the battery life benchmarks were ran after 5 cycles of fully discharge and recharge.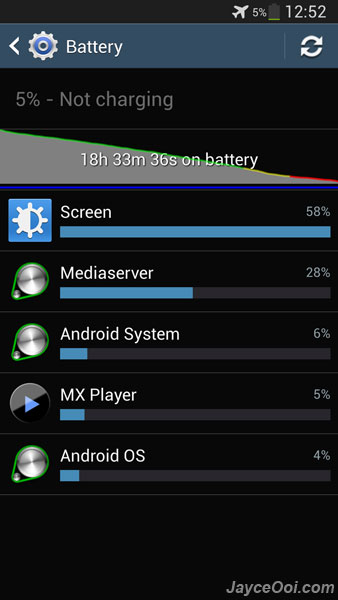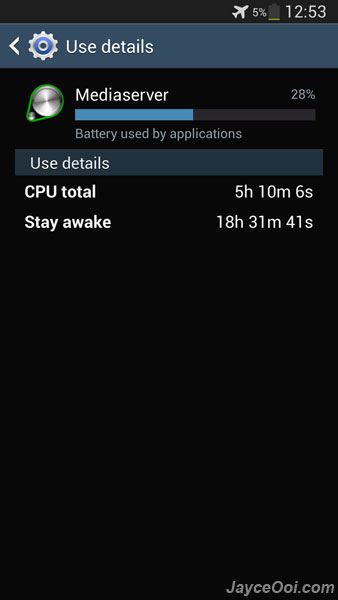 Conclusion
ZeroLemon Galaxy S4 7500mAh Extended Battery gives you 3X battery life performance than stock. NFC supported and with 180 Days Zero Lemon Guarantee. At $39.99, you can't go wrong with it.
Interested? Grab yours here.