My Maxis wireless broadband connection speed test is still on going because I want to gather more data to get accurate result. So I will start posting Apple iPad stuffs from now on…
The first thing that catch my eyes ~ Apple iPad's 9.7″ Multi-Touch LED-backlit IPS display. The colour is crisp and vivid while viewing angle is great with IPS technology. It is a pleasure to view it with friends and family together. However, the pixel density is not as much as Apple iPhone 4 retina display because iPad has 1024×768 pixel resolution at 132 pixels per inch only vs. 326 pixels per inch on iPhone 4. So you can see pixels if you put iPad close to your eyes. No an issue for normal viewing range though.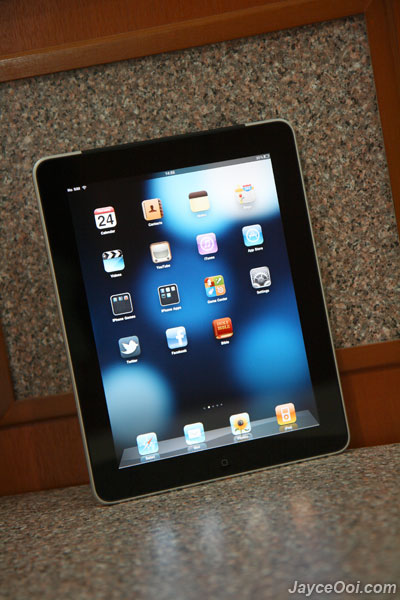 iPad is thin (13.4 mm) and light (0.73 kg). It is comfortable to hold it with single hand or both hands. But not for long period especially landscape mode with one hand. Your hands will be tired. I usually put it on my legs, sofa, bed or anywhere that I can find for support. It is so portable that you can use it anywhere you like.
Okay, let's have a closer look on iPad outlook. It has sleep/wake button on top right while microphone and headphone jack on top left. Silent switch and volume rocker on the right. And micro SIM tray on the left. Finally, dock connector and speaker at the bottom.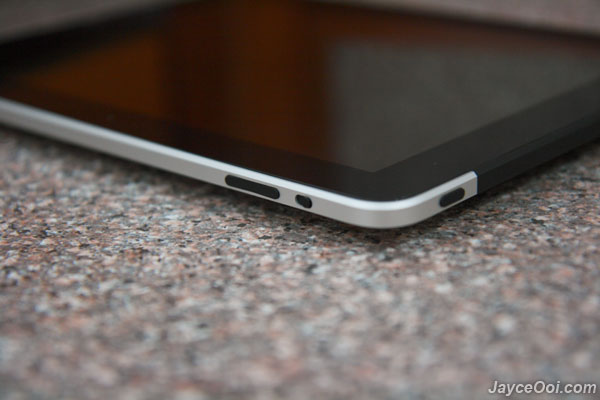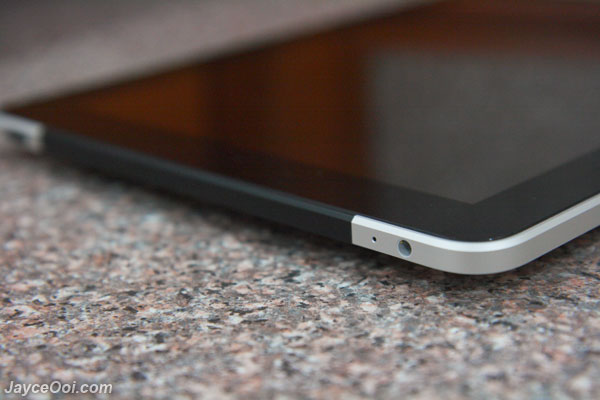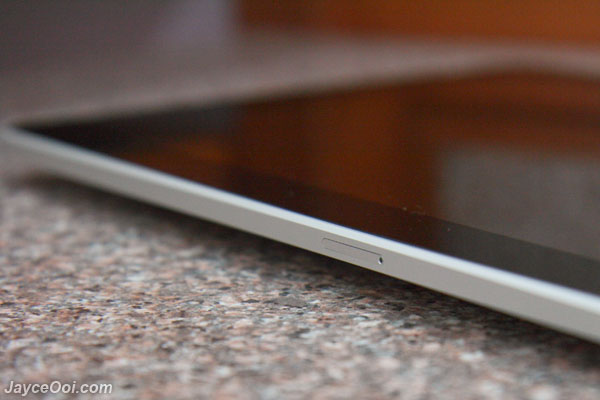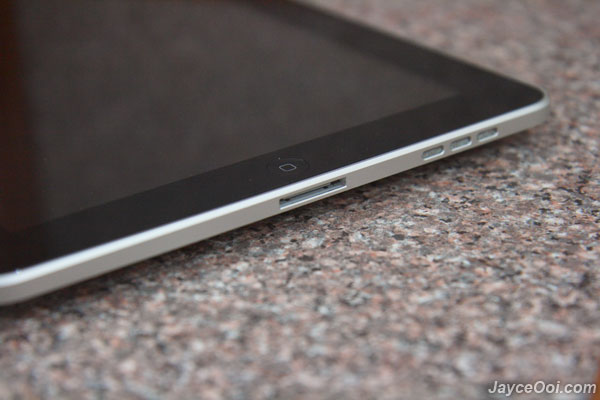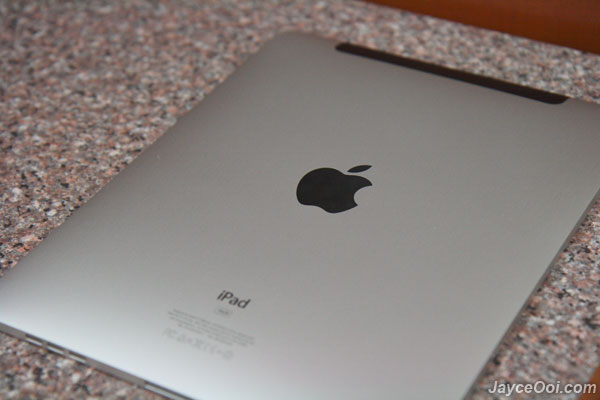 The good stuffs do not stop here. 1 GHz Apple A4 custom-designed chip is the one that powers iPad. Everything from office applications to 3D gaming is running smooth, thanks to it. Battery life is another plus to add. I managed to use it for 2 days on normal usage in single charge. You will get some idea on the performance with Apple iPad Software Tour later…