Introduction
Hey guys, are you looking for a stylus to write / draw on your smartphone and tablet? Check out the latest Adonit Pro 3 stylus that I have. It is a fine point, solid aluminum stylus for all touchscreens. Yes, it works on Android and iOS devices. And no batteries required. Sound great? Let's find out…
Special Thanks
This review is possible thanks to below companies. Be sure to check them out…
Adonit for this Adonit Pro 3 Stylus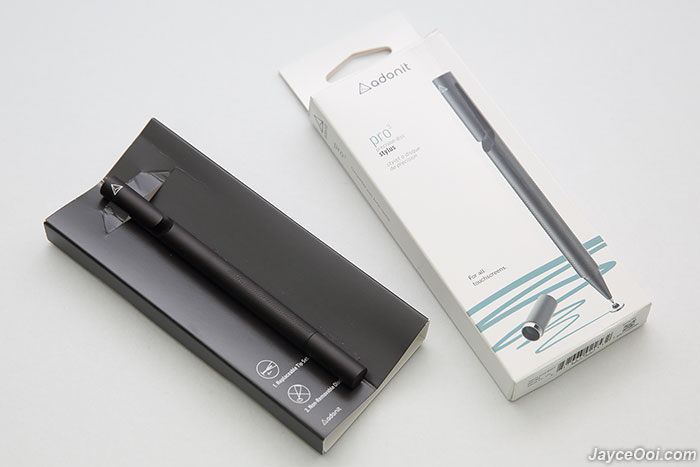 Package Content & Design
There is Adonit Pro 3 stylus in the package. No user manual as you don't need one in order to use a stylus. And all the information can be found at the packaging itself.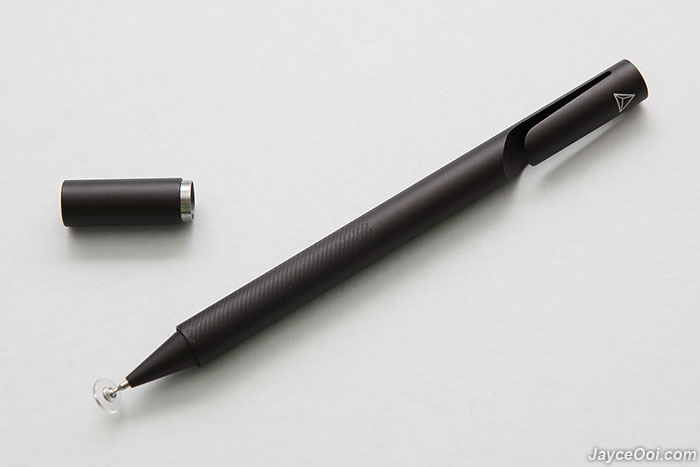 Adonit Pro 3 build quality is top notch thanks to solid aluminum body. The metal body is slim and balanced. Weight distribution is good and come with magnetic cap to protect the new precision disc. Just attach magnetic cap on top while writing and put it back to protect tip while store. In addition, the built in clip is very useful to carry Adonit Pro 3 while on the go. There are lot of colours to choose to match your taste – black, silver, rose gold and midnight blue.
Performance Result
Adonit Pro 3's precision disc works great on all my devices including both Android and iOS. Working smoothly on Xiaomi Mi 6 and Mi Pad 3 no doubt. Basically, it works on every capacitive touchscreen devices and no special software is required. Yes, all your existing applications for sketching, note taking and drawing will work just fine. And it is even working while wearing glove and on display with screen protector attached. Isn't that great?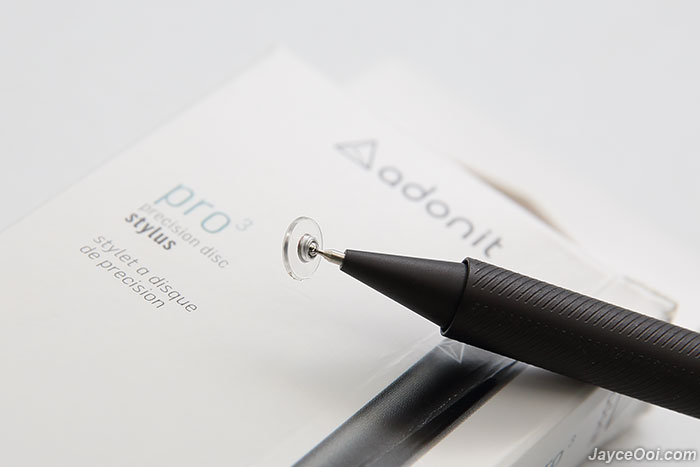 Furthermore, the dampening tip lets you write naturally. Let it be fast or slow stroke, all of them are registered correctly on the screen. Adonit Pro 3 surely provides the smoothness and accuracy that I need. And you can replace the entire tip set when needed.
Advantages
Precise & smooth writing experience
Sturdy build quality
Support all capacitive touch screens
Replaceable tip set
Limitations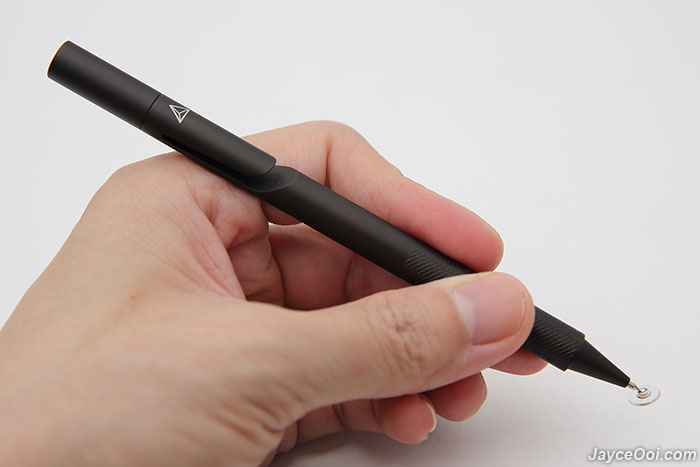 Conclusion
Adonit Pro 3 is a nice all-rounder stylus no doubt. Work precisely on all touch screens that I have tested. Sturdy build quality and ease to carry around. More information can be found at Adonit Website. And get yours at Amazon.