There are 7 CM7 Themes that created by UpwardSpiral ~ Blue Bionic, Galaxy Green, Orange Octane, Minimal Magic, Punk Pink, Purple Punch and Red Remix. All of them are available at Android Market for free. I picked Orange Octane out of 7 of them.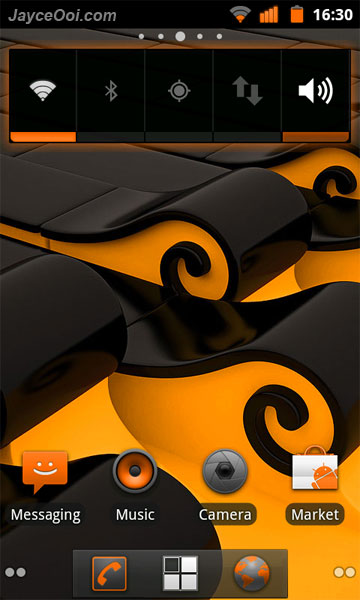 Besides install the theme, be sure to install the wallpaper apk too. And look for other series of UpwardSpiral at XDA website.
Download CM7 Orange Octane Theme & Wallpapers by UpwardSpiral here.