Introduction
Yeah… The third generation of Adonit Dash is here. Dash 3 tip comes with a new and improved material that provide increased drag, a more natural writing experience and even faster notetaking. By the way, Dash 3 works on touch screens including iOS and Android. Up to 14 hours of continuous usage and recharge in just 45 minutes. Sound great? Let's find out together…
Special Thanks
This review is possible thanks to below companies. Be sure to check them out…
Adonit for this Adonit Pro 3 Stylus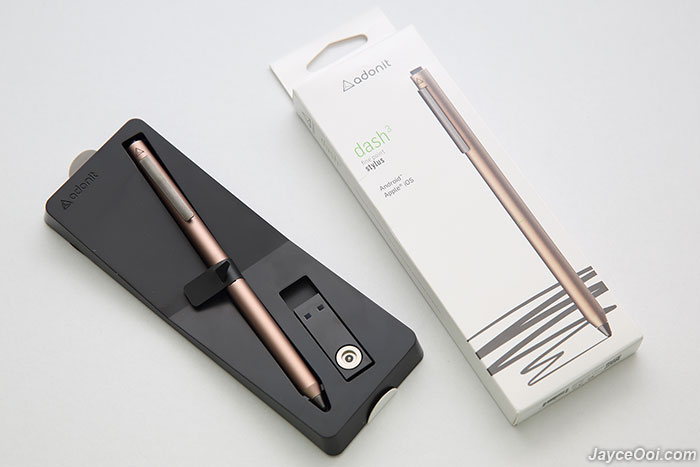 Package Content & Design
There is almost no change on the packaging compare to previous generation. There are Adonit Dash 3 and USB charger in the package. And all the product information is located at the packaging as well. As usual, the build quality is top notch thanks to brushed aluminum body. Sleek and ergonomic design makes it nice to hold and write/draw. Weight is well balanced too. There is power button on top of the stylus. Carrying clip for you to secure it in the pocket. And power indicator that show green colour when power on and red when power off. Finally, there are 3 colour options to choose from this round – black, silver and bronze.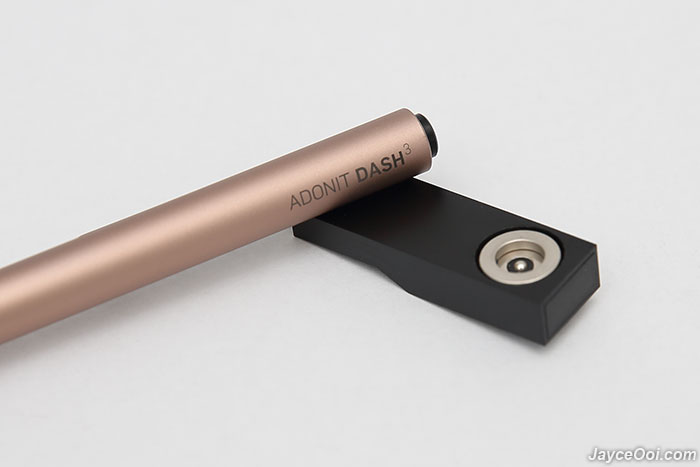 Performance Result
Fast and easy to use. Adonit Dash 3 works instantly once powered on. It share lot of similarity compare to Dash 2. It still have greatly reduce tapping sound on glass. Battery performance is the same – up to 14 hours continuously. It will last for several days on casual usage thanks to its auto sleep power saving feature. And took around 45 minutes to fully charge.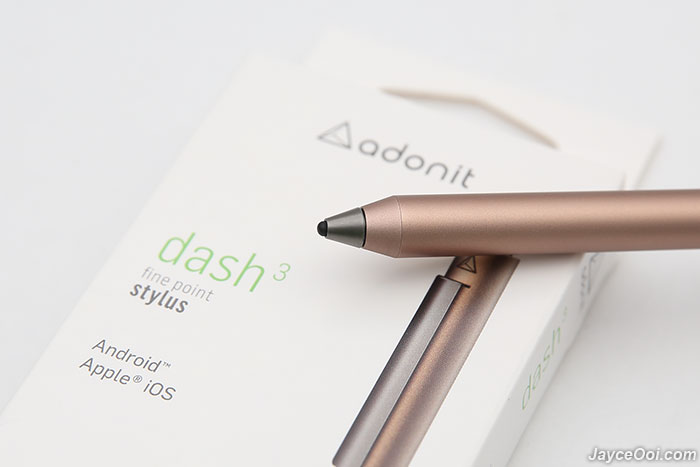 Dash 3 is still using PixelPoint Tip but the tip is matte this round compare to glossy material on Dash 2. Therefore, Dash 3 provides slightly more friction. This give you better control than previous generation. Accuracy wise is the same – working fine as it should be. What I draw is what I get. Furthermore, it handles offset very well. No problem to draw or point to the location that I want precisely. Its ergonomic design does help to improve overall writing experience too.
Advantages
Work like a normal ballpoint pen
1.9mm fine point matte tip
Long hour of usage
Fast charging
Excellent build quality
Support all capacitive touch screens
Limitations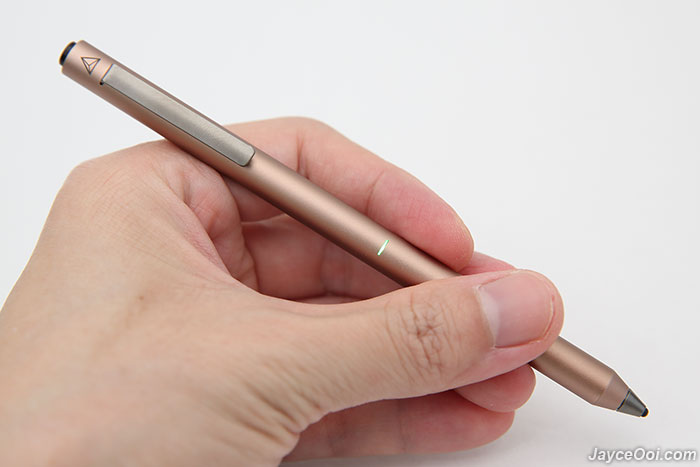 Conclusion
Looking for a stylus for your smartphone and tablet? Give Adonit Dash 3 a try. And you will like it as I do. Great for taking note and quick sketching. And can used on all your existing applications. More information about Dash 3 can be found at Adonit Website. And do get yours at Amazon.