Introduction
Want to have a car mount holder that last for long? I have one to introduce you – aLLreLi Magnetic Car Mount Holder. Unlike common car mount which made of plastic, this one is made by aluminium alloy which can withstand strong sun light and heat. Furthermore, it supports all smartphone' size. And able to mount and take off easily. Finally, it also supports 360 degrees rotating. Sound great? Continue reading to find out more…
Features
Keep your phone visible & your hands on the wheel
The perfect viewing angle
Ultra secure
Universal design
Mount it anywhere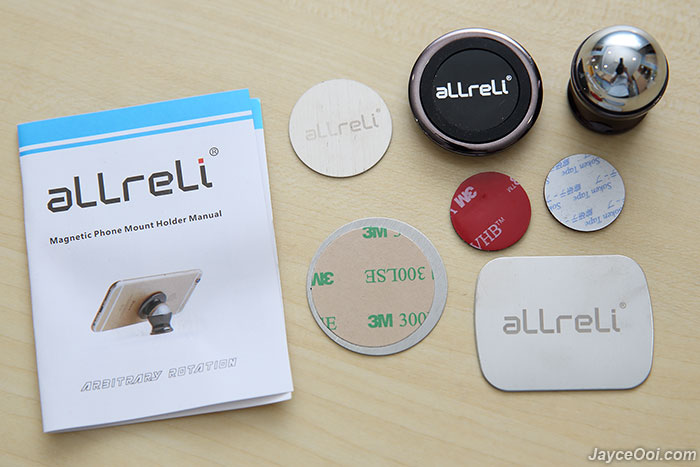 Package Content & Design
aLLreLi Magnetic Car Mount Holder comes with a nice packaging. You can find the magnetic holder itself once opened the box. Follow by 2 round metallic plates, 1 rectangle metallic disk, 2 additional 3M VHB mount adhesives and user manual. The holder is made of aluminium alloy and magnet. Build quality is top notch no doubt. And it has dimension 40 x 40 x 40mm. The top magnetic disk can be rotated 360°. All the plates come with adhesive where you can mount it to your smartphone exterior directly. Or just put it in between your phone and the case.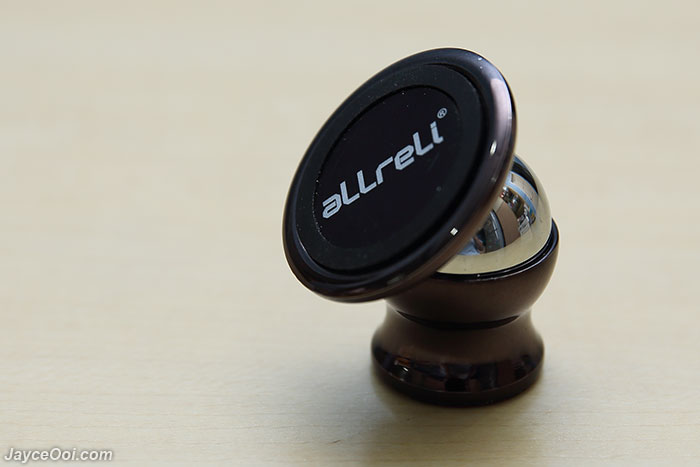 Performance Result
3M is famous with its adhesives and tapes. Yup, they are strong and stick well. It should be able to hold aLLreLi Magnetic Car Mount Holder steadily, right? Nope, it is too heavy even for 3M VHB adhesive with combined both phone and holder. It felt off from 70° dashboard after 4 hours. The adhesive spoiled and couldn't be used anymore. Tried another two 3M VHB adhesives and still getting the same result. Luckily, the magnetic disk sticks to the base strongly. Same apply to the plates and the disk. It manages to keep smartphone in position even the plate is put inside the phone case (like below photo). But what is the point when holder itself can't stick to the dashboard? It does hold when put on flat surface but the viewing angle is limited to 45° only. Yup, you are not getting the best view this way.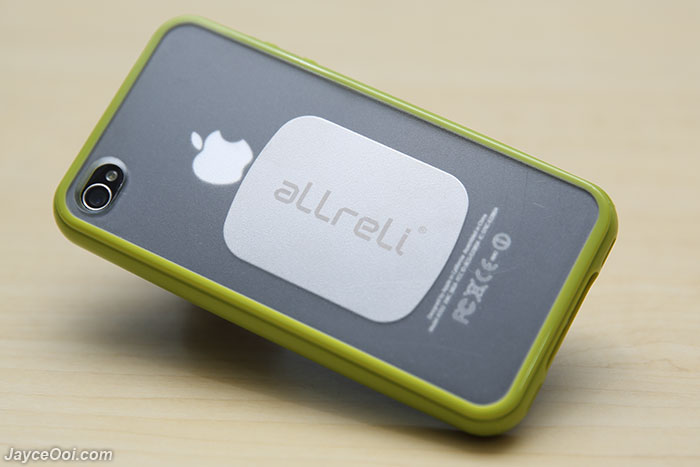 I really like the way that I can take off my phone from the mount easily. No need to lose the holder arm first in order to take off phone here. Just pick up and go. In addition, you can adjust the viewing angle easily with its 360° rotating feature. No matter horizontally and vertically. However, your phone does add a little weight due to the plate.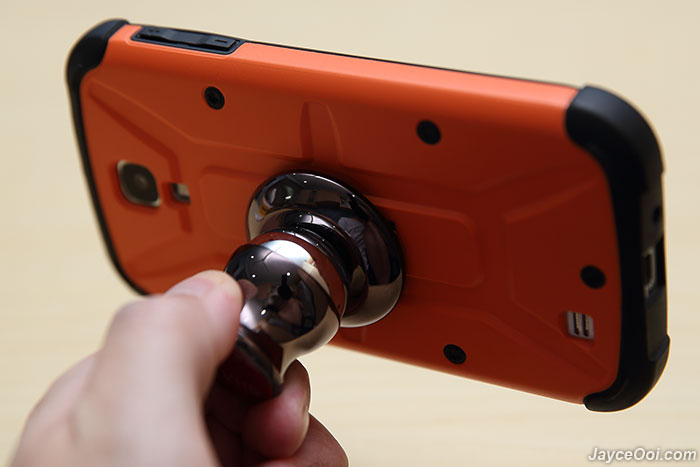 Advantages
360° rotating – horizontally and vertically support
Strong magnet
Support multiple phone sizes
Excellent build quality
Limitations
Won't stick on more than 70° dashboard
Plate adds some weight to your phone
Conclusion
A nice car mount that let you mount and take off your phone easily. However, the small 3M VHB adhesive does not have enough strength to hold both mount and phone on >70° surface. Therefore, make it hard to use. More information can be found at aLLreLi Website. And get yours here.