Introduction
Yeah… I have the latest ultimate 7.1 gaming headset from Armaggeddon. Yup, bring your gaming experience to the next level with 50mm audio drivers + 7.1 surround sound that provide the most immersive audio experience. That's what Armaggeddon Nuke 9 2017 edition do. Don't forget the omni-directional microphone with noise isolation too. Furthermore, it is loaded with 7 colour lighting with pulsating effects. Sound great? Let's find out…
Special Thanks
This review is possible thanks to below companies. Be sure to check them out…
Armaggeddon for this Armaggeddon Nuke 9 7.1 Gaming Headphones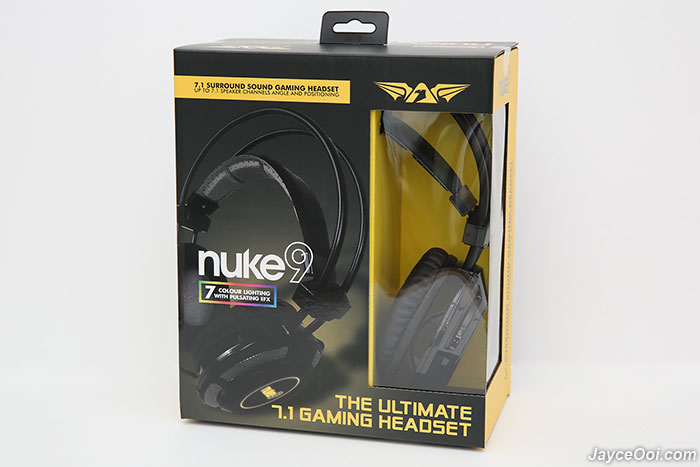 Package Content & Design
There are Armaggeddon Nuke 9, user manual and CD driver in the package. The user manual comes with 2 languages by the way (English and Korean). That's all.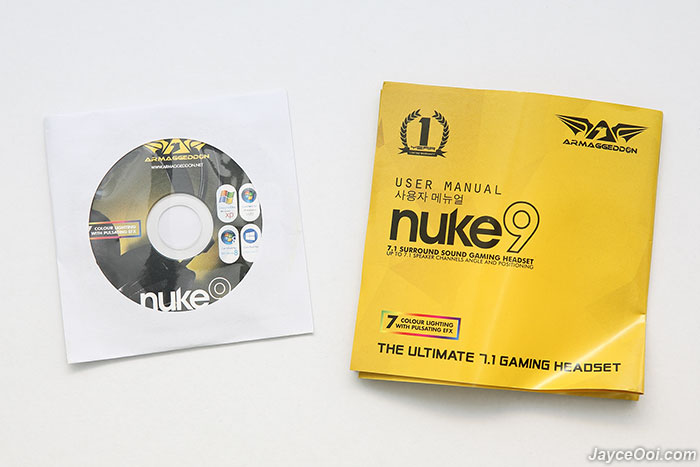 Armaggeddon Nuke 9 build quality is excellent thanks to solid ABS plastic + manganese steel housing. As you can see, it has double headband design and 13cm flexible microphone. In addition, there are 2 high performance 50mm audio drivers that emulated virtual 7.1 surround sound through software.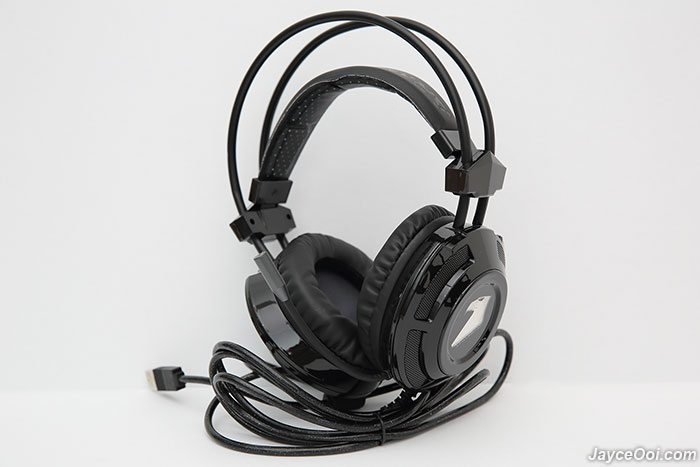 The long 2.2m shielded PVC cable with USB connector lets you connect to desktop PC that located even on the floor. Yup, no AUX audio and mic connectors here. Do take note…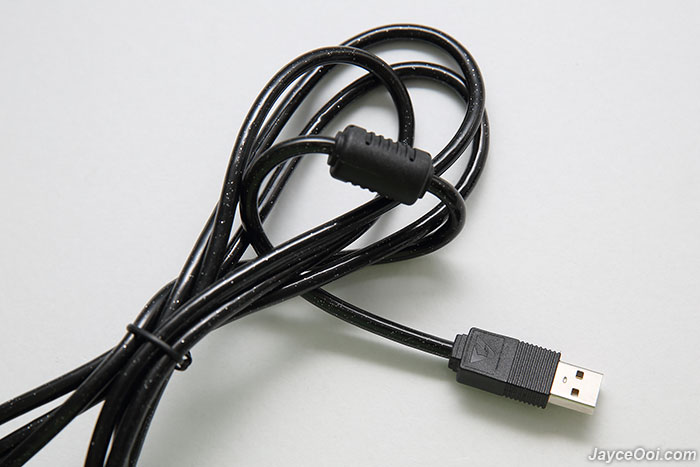 There are Nuke 9 LED light on the right channel and Armaggeddon logo on the left. They will cycle through multiple colours once powered.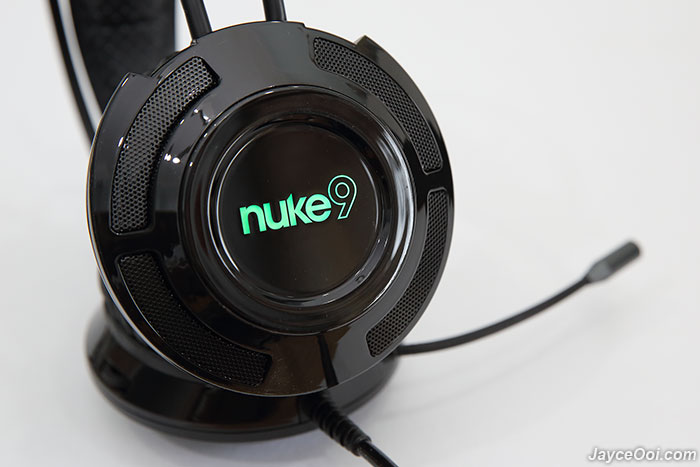 Finally, Armaggeddon wording on top of the headband.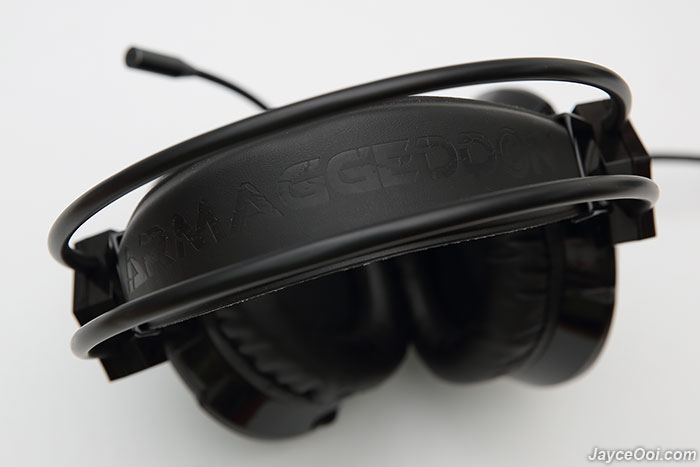 Fit, Comfort & Isolation
Nuke 9 fits very well thanks to adjustable headband. Not so tight nor loose and does not pressure top of my head like my other headset with same design does. In addition, the big and soft ear cups help to provide comfort for long hour wearing too.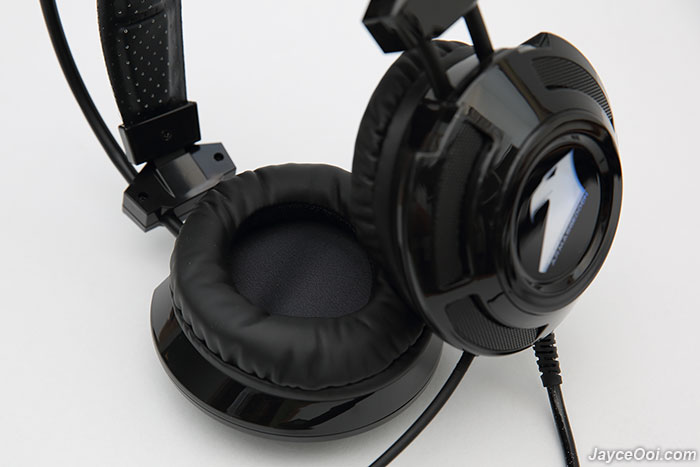 As for isolation, it is on average side as I can't get perfect seal here. Does block some environment noises but not much. Oh, before I forget. There is a hardware volume control on the left ear cup.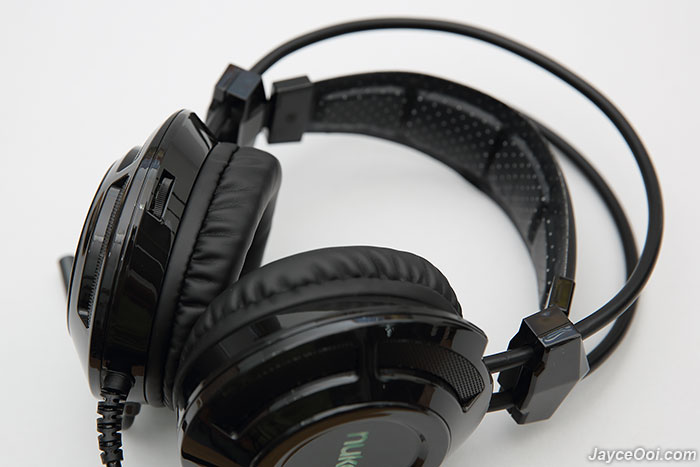 Software
Yes, there is Windows software driver for Armaggeddon Nuke 9. Unlike normal gaming headset which is using AUX 3.5mm adaptor, Nuke 9 uses USB connector. You can use it straight away with plug and play. But you can't use all its features then. Note – you can't use your own sound card with Nuke 9 as well.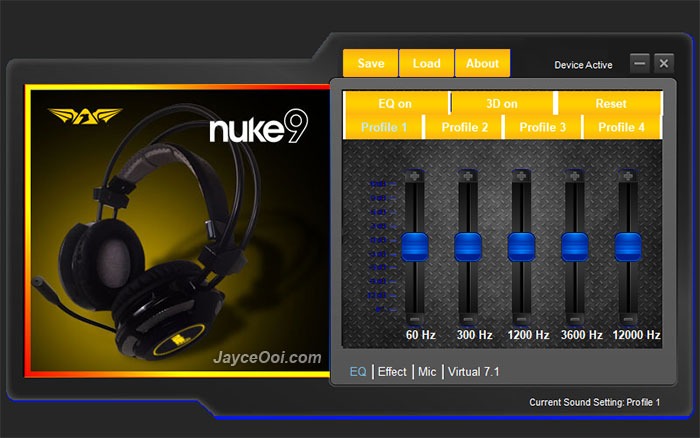 There are EQ, 3D, and up to 4 profiles in Armaggeddon software. Set the effect to emulate theater, living room, bathroom and corridor effects. You can adjust microphone sensitivity there as well. Finally, configure and test virtual 7.1 surround sound.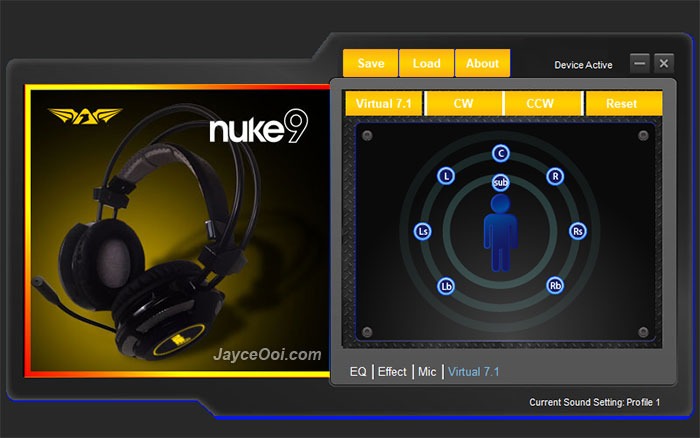 Performance Result
Let's talk about the mic first… Wow… The best microphone for a gaming headset that I have tested so far. My voice is loud and crystal clear thanks to high sensitivity mic with noise isolation. However, it's not perfect with issue but solvable. There is slightly buzz sound when microphone is activated on left channel on maximum volume and on the right with minimum volume. Just don't go max / min on headset volume control will do. Buzz issue solved.
As for sound quality, it is great at its price point. Period. Perform very well with balanced sound signature. It's not bloated with massive of bass like others that I tried. Armaggeddon tuned it correctly no doubt. In short, you get crystal clear for treble and pumping yet in control bass. For details… The highs are crisp and clear. No harshness for sure. Mids are nicely done too. Vocals are good and natural for both male and female. Lastly, bass is decent as well. Punchy bass yet don't not overtake mids and highs. Soundstage is decent too. Instruments placement separation is still okay even in the complex scene. Overall, it's a pleasure to use Nuke 9 for gaming, movie and music…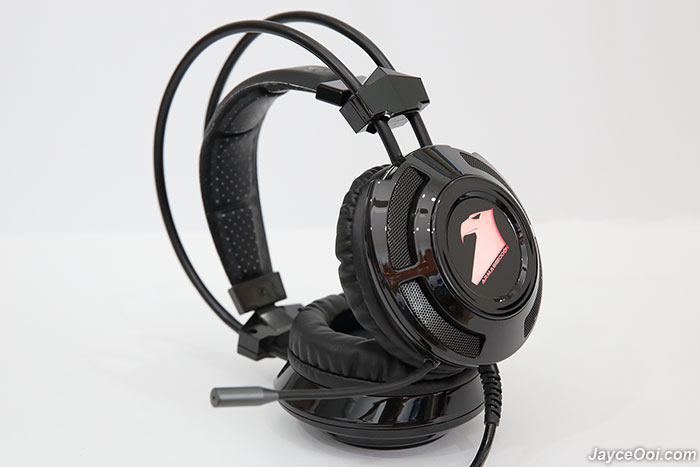 That's it. Armaggeddon Nuke 9 is great without any software, 3D, equalizer and virtual 7.1 surround sound tweak. Of course, you can always fine tune equalizer to suit your taste. But ignore the 3D mode which basically bump up mids (unless you like it). As for virtual 7.1, I don't feel much different with it turn on in my games and movies that I tested. Can't really differentiate the sound source from front and back. Maybe it's just me…
Advantages
Clear and crisp sound with amazing bass
Solid build quality
Highly sensitive mic
Long cable
Built-in volume control
Nice LED light effects
Limitations
Not much different with virtual 7.1 turned on (at least for me)
Slightly buzz sound on when mic is activated (solvable)
Conclusion
Forget the virtual 7.1 surround sound, Armaggeddon Nuke 9 is a great USB powered stereo gaming headset that you should try. Enjoy crisp and clear sound with amazing bass. Don't forget the quality sensitive mic too. Perfect for gaming, movie and music. Interested? Get yours at Shopee or Lazada.