Introduction
Budget in price == poor performance? That's what people always think, right? I have Armaggeddon latest gaming headsets with me – Pulse 7 2018 Edition. It focuses on strong bass lines and clear audio. And inspired by EMP (Electromagnetic PULSE bombs) channels the ideal that each headset will command power and accuracy, great for gaming, movie and music audio needs. In addition, it comes with 7 colour lighting with pulsating effects. For less than RM60 only, can it really perform well? Let's find out together…
Special Thanks
This review is possible thanks to below companies. Be sure to check them out…
Armaggeddon for this Armaggeddon Pulse 7 Gaming Headsets 2018 Edition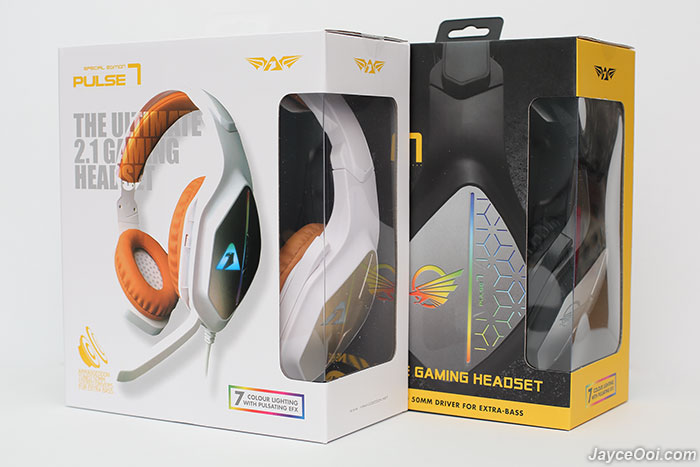 Package Content & Design
There is Armaggeddon Pulse 7 Gaming Headsets 2018 Edition in the package only. No user manual included because every information you need is located at the box. By the way, there are 3 models to choose – Alpine Allies, Scarlet Soviet and Special Edition (gold and white colour). Personally, I like the SE very much even I don't prefer white colour headphones. It's just too stylish to resist.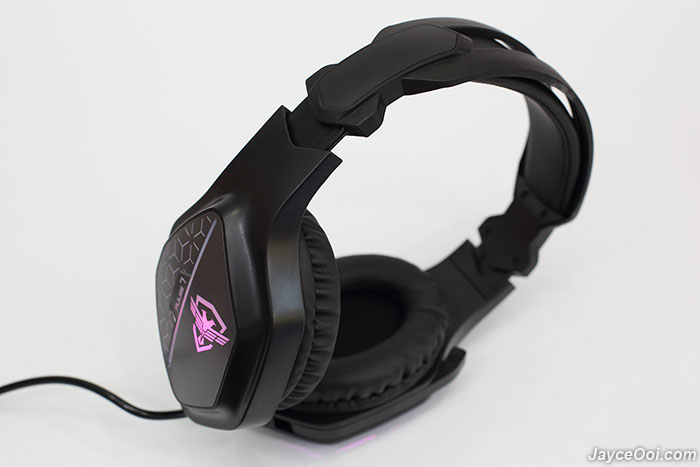 Build quality is decent with ABS + PP as chassis materials. And loaded with 50mm audio drivers. Light in weight too. LED lights are available on both left and right channels.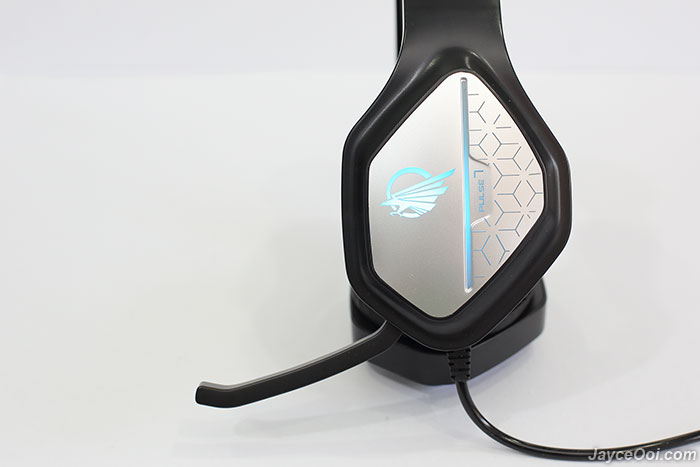 Yes, foldable microphone. Extend when needed.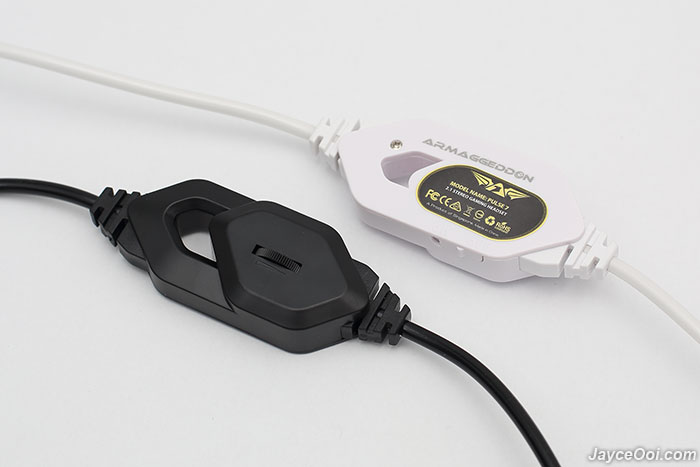 And comes with in-line volume and mic controller. Adjust sound volume with ease and turn off mic when not needed.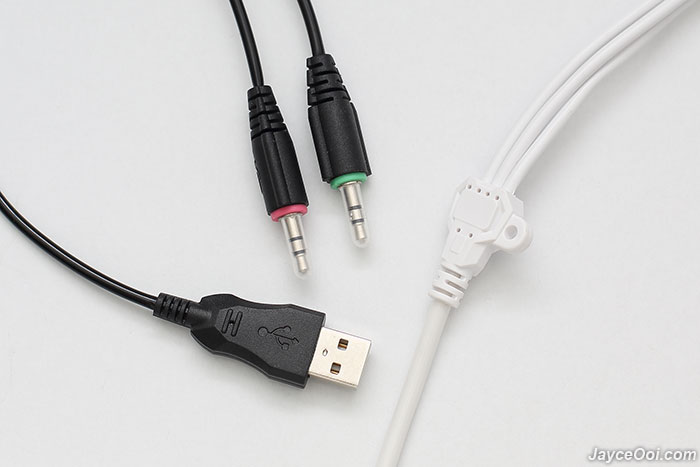 Comes with a very long 2.2 meter cable. Then split into 3 cable for mic, AUX and USB for LED Light.
Fit, Comfort & Isolation
Armaggeddon Pulse 7 2018 Edition fits very well thanks to adjustable headband. It's great and comfort to wear it for long hour of gaming or movie. No pressure on top and sides. All thanks to soft ear pads, headband and lightweight helps too.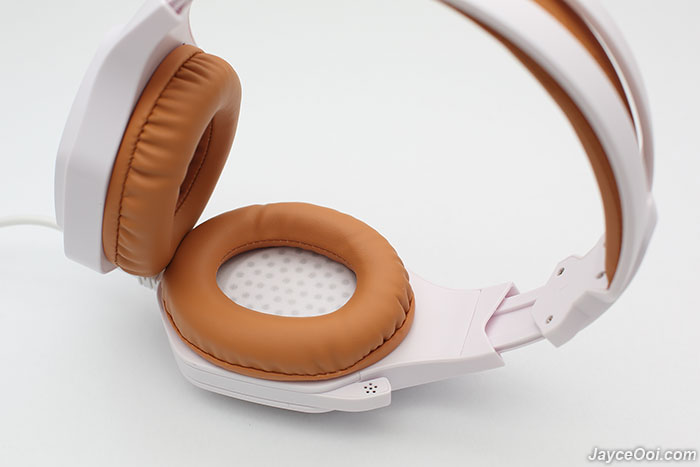 As for isolation, it is on average at best for an over the ear headphones. The ear cups do not help to block environment noises much.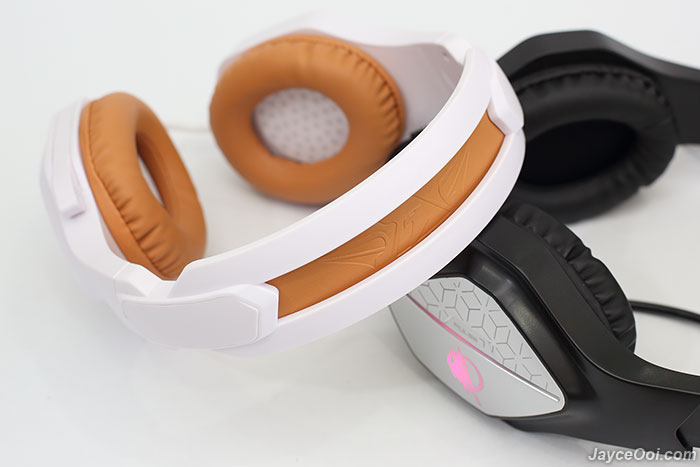 Performance Result
As a gaming headsets, microphone plays an important role as well. And Pulse 7 does a great job here. My voice is loud and clear thanks to high sensitivity mic. Rest assures that your teammates won't complaint can't hear you well for sure. And don't forget that you can fold the mic in when not in use. Great touch no doubt. By the way, below is how the 7 colour lighting with pulsating effects look in totally dark environment. It will cycle through all the 7 colours. Nice and cool effect.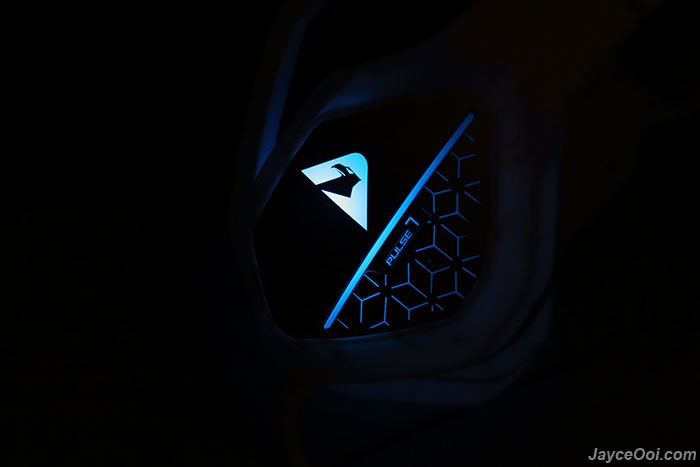 Pulse 7 sound quality is great at its price range. It is more toward extra bass sound signature. But not overloaded and still well in control. In short, you get clear treble and pumping bass here and there. For details… The highs are clear and on the smooth side. No harshness for sure. Mids are decent as well. Vocals are natural for both male and female. At last, bass is punchy yet in control. Soundstage is on average. Instruments placement separation is okay only. Overall, it's a pleasure to use Pulse 7 for gaming, movie and music…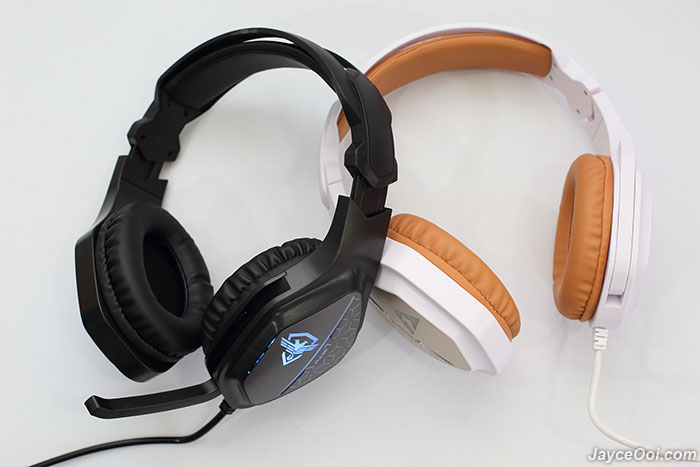 Advantages
Clear sound with nice bass
Foldable sensitive mic
Comfortable for long wear
Long cable
Built-in volume control
Stylish with nice LED light effects
Limitations
Average isolation & soundstage
Conclusion
Armaggeddon Pulse 7 Gaming Headsets 2018 Edition surely is a nice budget headphones that does not break the bank. Yet still able to provide decent sound quality. And comes with sensitive mic that great for team games too. Interested? Be sure check out Armaggeddon Website for details.