How to block network hogger from stealing bandwidth? This is the question that you will ask when your Internet broadband speed turns very slow. And suspect that it is being used by others. No worry, Wi-Fi Killer for Android is here to help you. WiFiKill allows you to scan your Wi-Fi network for devices, see their vendor and cut network connection for specified devices. This way you can get rid of network hoggers. Note – root access is required.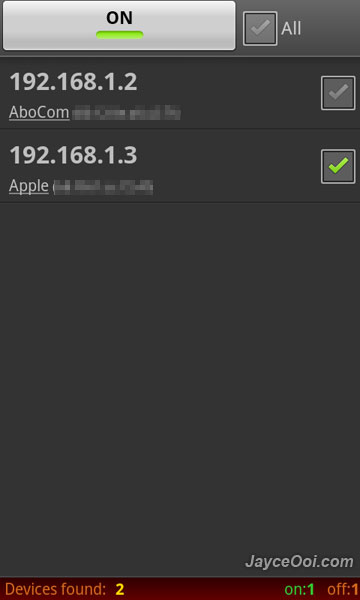 I tested WiFiKill on my home Wi-Fi modem. And I managed to stop my iPad from accessing Internet. The webpage loading on iPad will take a very long to load and time out at the end. A great tool to detect and stop network hogger from stealing bandwidth. By the way, don't use this tool to 'disturb' your housemate or roommate that is using lot of Internet bandwidth.
Download WiFiKill v1.4 apk here.