Introduction
I always want to have a budget 1080p IP camera. So here you are – Xiaomi MiJia 1080P Smart IP Camera (also known as Mi Home Security Camera) that I got from Banggood. It is loaded with 130 degree wide angle lens and 10m infrared night vision. Motion sensor alert, 2 way intercom, dual band Wi-Fi, Bluetooth, WDR and BSI technology supported. Record video at both micro SD card and local NAS storage. Sound great? Read this review to find out…
Special Thanks
This review is possible thanks to below companies. Be sure to check them out too…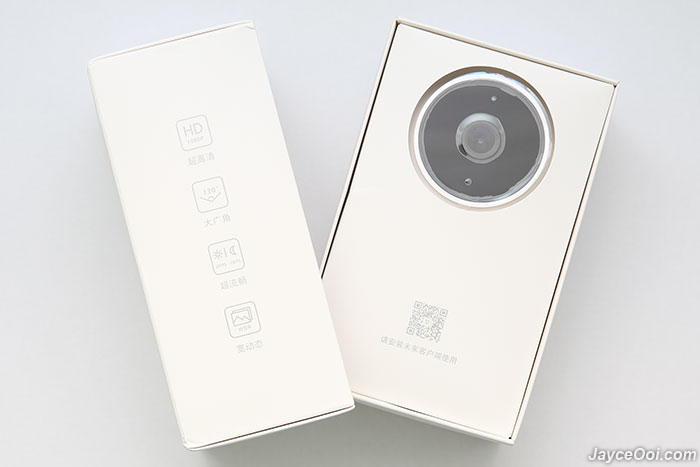 Package Content & Design
Xiaomi MiJia 1080P Smart IP Camera comes in well protected packaging. The front camera lens and back are covered with protector as you can see. There are user manual in Chinese and 2A AC power adaptor there too. The cable is 175cm long and more than enough for you to put IP camera at the place that you prefer.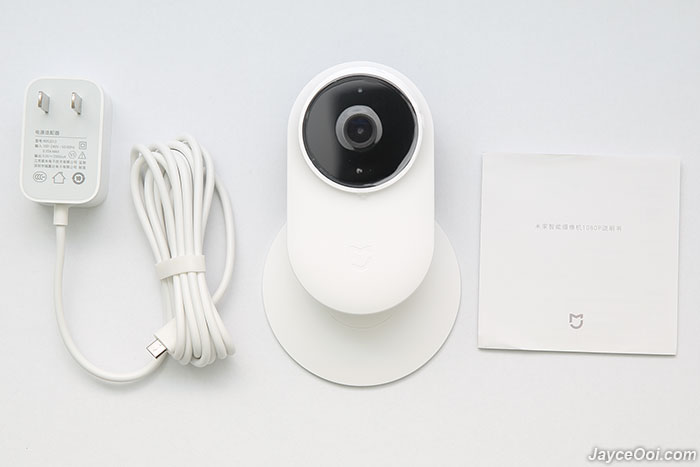 MiJia 1080P Smart IP Camera build quality is top notch as you can expect from Xiaomi products. Sturdy plastic is being used here. And the design is nice and simple too. The black part is the main camera module. And the white one is the 180° rotatable stand. As you can see, there is a large round anti-skid pad at bottom to provide stability.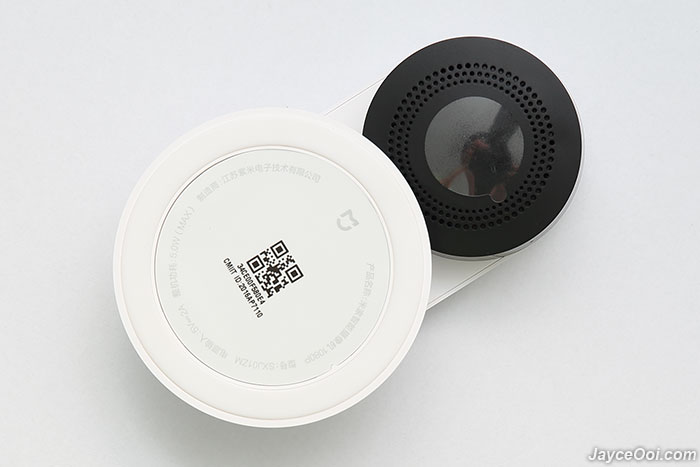 On the front, there are camera lens, ambient light sensor, 8 940nm IR-cut LEDs and LED light indicator. Micro SD slot is located at the left. And reset button on the right. Micro USB port and microphone at the bottom. Finally, speaker at back of the camera module.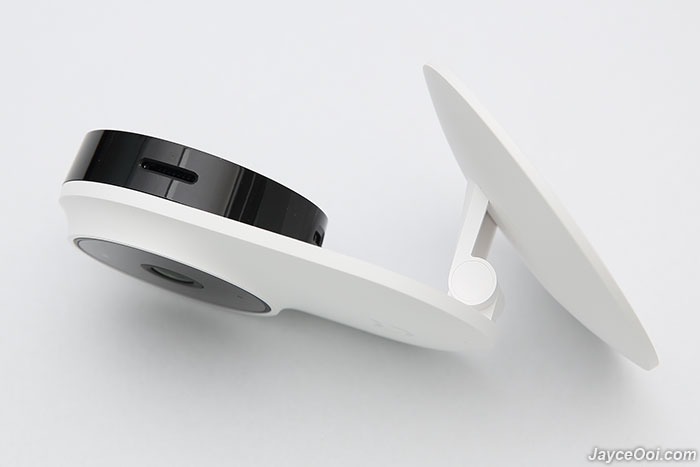 Yup, the camera module itself is removable. It's small and people can't even notice it at all with black background. For your information, you can power it with 1A power bank for ultra portability.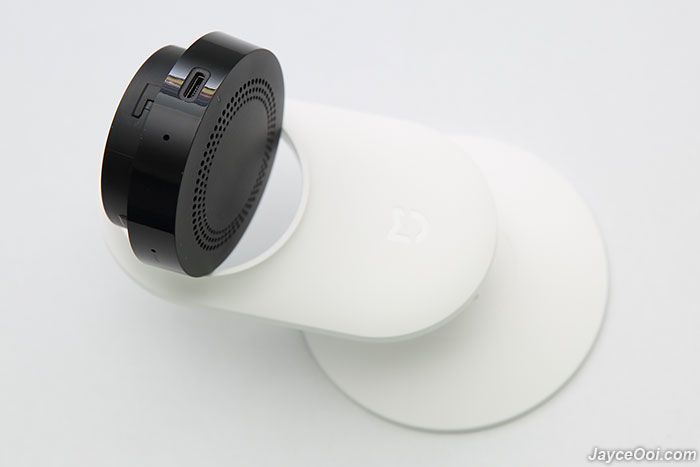 Installation
The most difficult part of all – installation. Why? The pronunciation is in Chinese. Okay, it is not mission impossible to get MiJia IP Camera to work. Basically, it needs to connect to your local network. That's all. I managed to get it installed. So can you…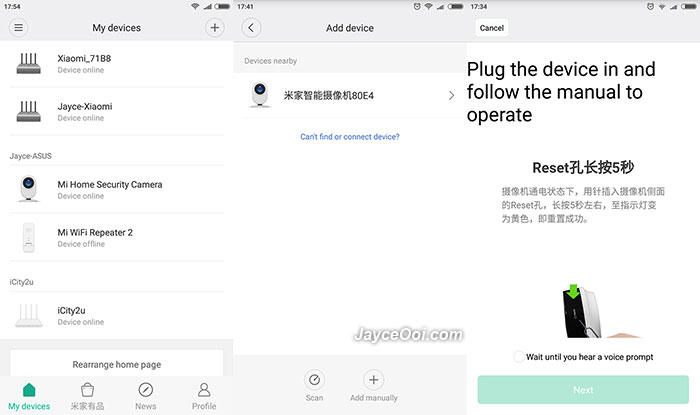 First of all, you need to install Mi Home application from Google Play Store for Android or iTunes App Store for iOS. Set region to China (for my case). Then follow the instructions to add Mi Home Security Camera. You need to reset it. Select which wireless router (2.4GHz & 5GHz are supported) to connect and key in password. Scan QR code with MiJia IP Camera. That's all.
Software
Xiaomi does a great work on Mi Home application. Yes, it is in English and very easy to use and understand. So no worry about daily operation and settings with MiJia IP Camera. You can configure everything there. MiJia IP Camera works without micro SD card. However, that's limited to live streaming only. Once you inserted SD card, all the recording features will be unlocked. Yup, it can store recorded videos into local NAS or USB hard drive with your router through SMB connection (copy from SD card). You can store much longer period of videos there.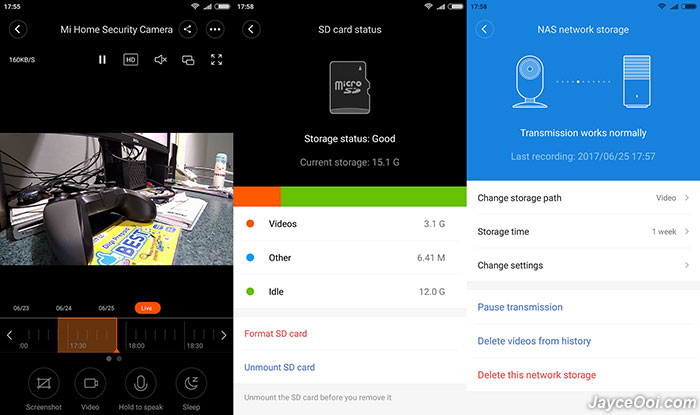 One of the most important stuffs of IP camera – motion detection alert is working great on MiJia IP Camera. You can partition and grade the detection system based on grid. set sensitivity level – off, low, medium and high. It will send notification alert to your smartphone once detected motion. Another thing that I like – 8 940nm IR-cut LEDs are able to provide clear night vision videos while they are distracting like other IP cams I have. Yes, those IR LEDs are not visible at all even in pitch-black environment. Finally, there is wide dynamic range (WDR) support as well.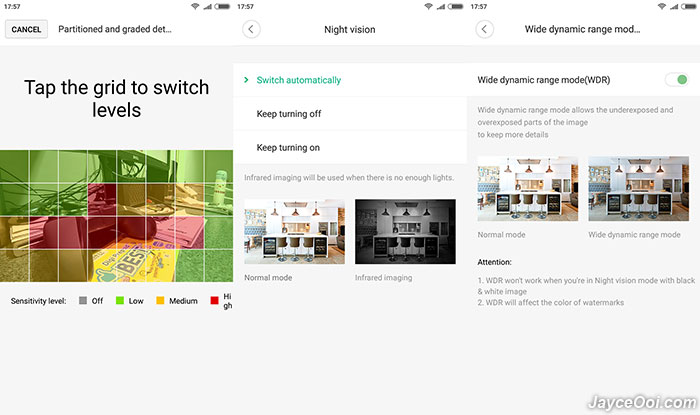 Below are all the configurations that you can set in MiJia IP Camera. Put it when to sleep, status light on/off, lens distortion correction, data usage warning, image rotation, restart device, set password, share with others with Mi Account, check firmware update through OTA, network info and lot more…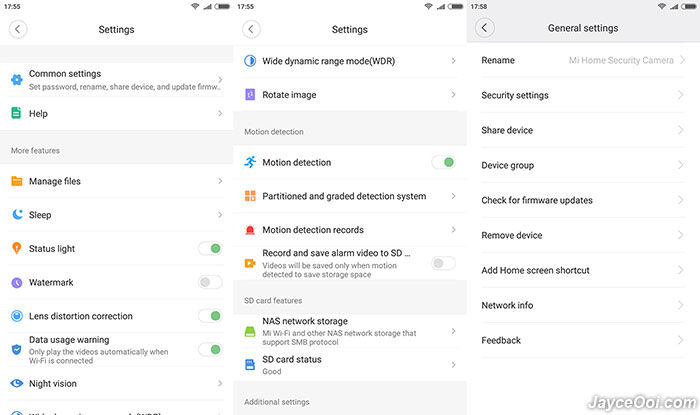 Performance Result
The image quality of this budget 1080p Full HD IP camera is excellent. Furthermore, 130° wide-angle is more than enough to cover all the places that you need. Just take below screenshot as example, it fully cover the whole small office. And it is the worst case scenario for IP camera because of very complex scene. Words still can be seen and overall image is clear.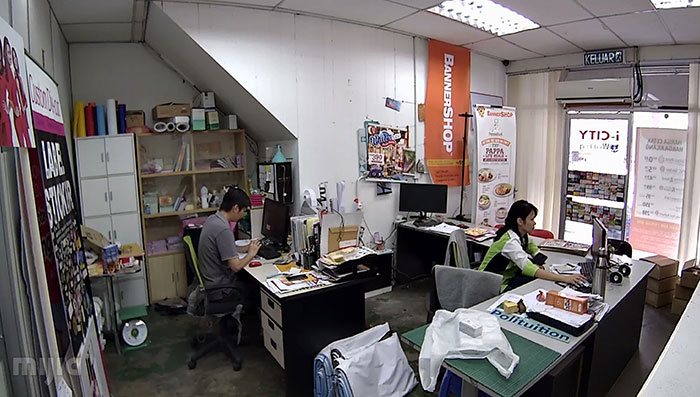 The 8 940nm IR-cut LEDs and BSI sensor do a great job here as well. Picture is very clear even in pitch black. And does not have those overexpose effect in middle issue due to strong IR LEDs. Well done, MiJia.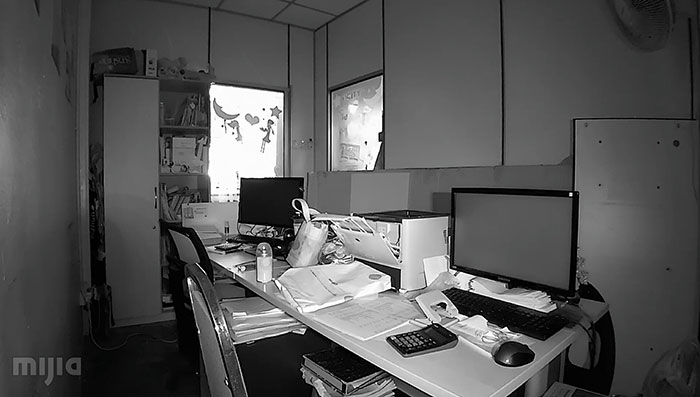 Check out these video compilations of day and night based on normal and night vision modes. Do watch them at Full HD and take note that YouTube has compression on videos therefore some of the video quality will be lost. Actual uncompressed videos are better. You can download all of them here.
Wide dynamic range (WDR) is a great feature to have. And it makes those scene with overexpose part view-able. Yes, just look at below photo. Which one do you prefer? There are lot more features that I like. 2 way intercom is working smoothly. Microphone and speaker are loud and clear. Privacy protection is a nice feature to have where MiJia IP Camera will turn into sleep when users with Mi Band 2 or iPhones are nearby (using Bluetooth to detect).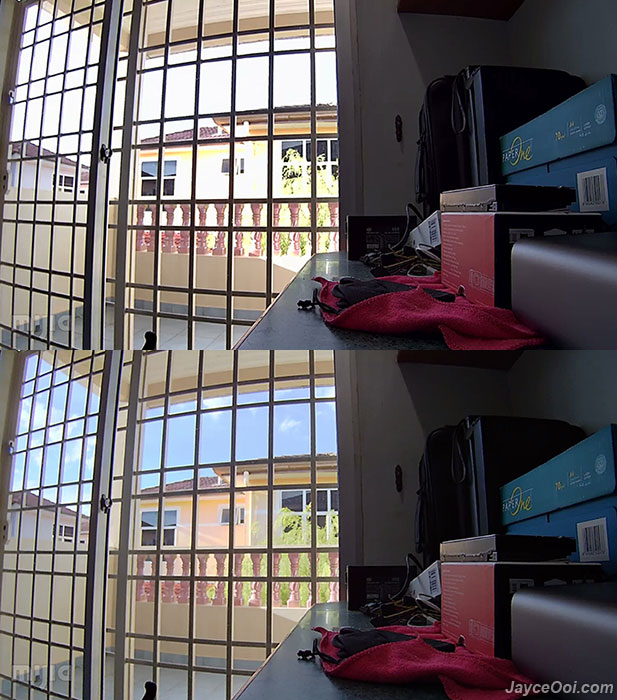 Advantages
Clear & sharp images
130° viewing angle & FHD 1080P video
Wide dynamic range (WDR) support
Real-time alerts
NAS storage support
Dual-band WiFi & Bluetooth support
Limitations
Tricky installation – Chinese pronunciation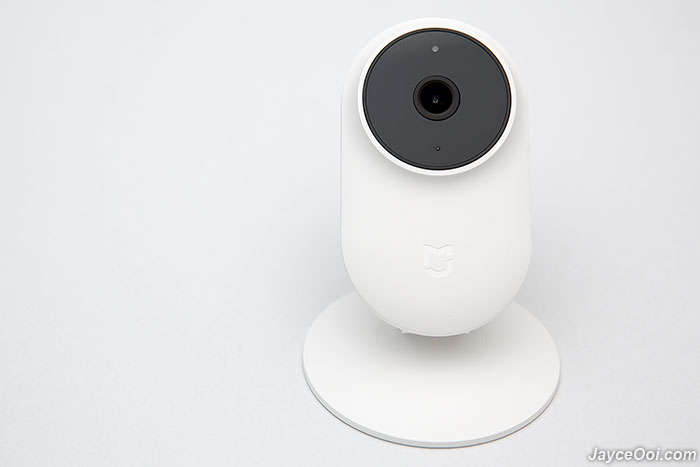 Conclusion
Looking for a budget 1080p IP camera? Look no further, MiJia Smart IP Camera is the one that you need. Yes, highly recommended by me. Enjoy clear and detailed video from WDR supported backside-illuminated sensor. 130° wide viewing angle to cover all your need. Real-time notification alerts and local NAS storage support as well. Interested? Grab yours at Banggood Website like I did. Do check out GearBest too.