Introduction
Hey guys, check out this stylish 2.1 speaker system that great for your desk. Yup, SonicGear Morro X5 2.1 Multimedia Speaker is the one. It is loaded with 76W total system power. Comes with Bluetooth, built-in MP3 player and wired remote control. Does this simple and elegant design speakers bring powerful sound? Let's find out…
Special Thanks
This review is possible thanks to below companies. Be sure to check them out…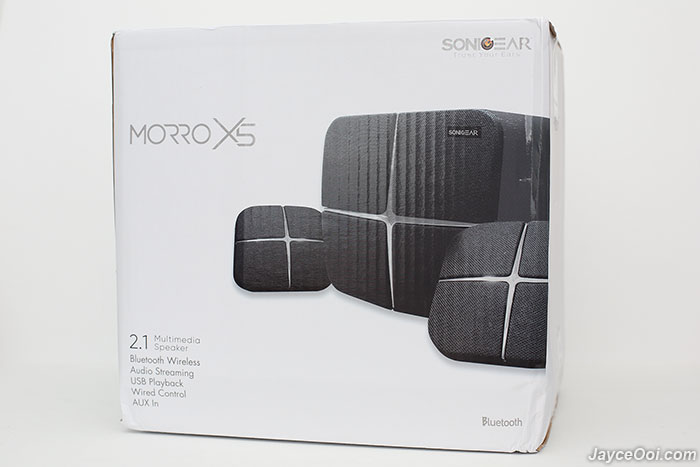 Package Content & Design
Everything is nicely packed. Once taken out the speaker system, there are wired remote control, 3.5mm AUX to RCA audio cable and user manual in both English and Bahasa.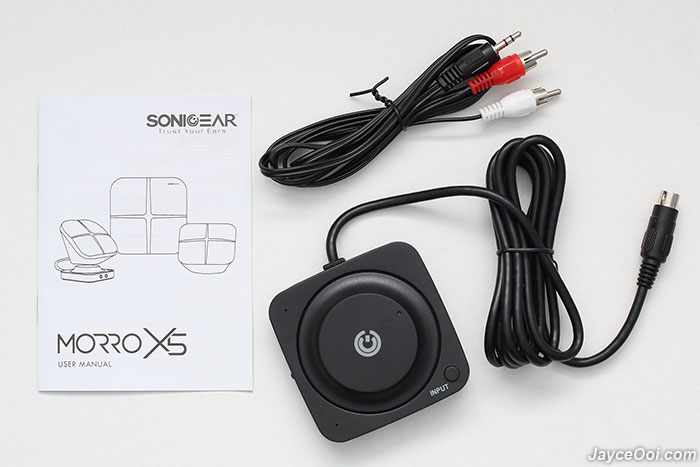 Build quality is excellent for the price. Thanks to tough wooden cabinet for subwoofer and sturdy plastic for satellite speakers. Again, nice and lovely design. The speaker grills are covered with fabric and shinny metal alike cross in the middle.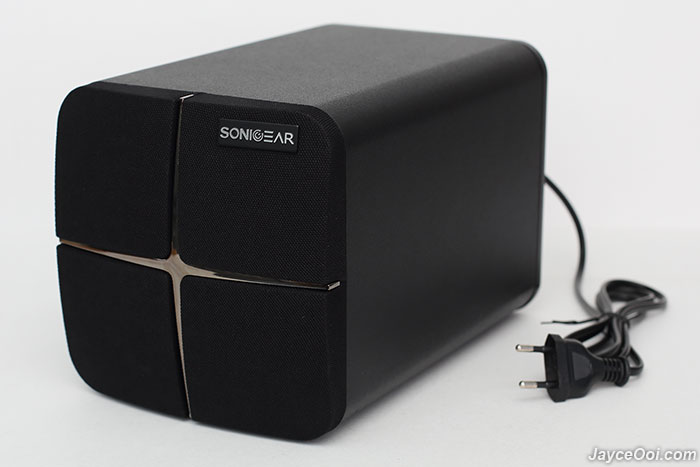 Yup, this is the compact subwoofer with 4″ driver. It can produce 20W total power (RMS). At back, there are treble and bass volume control. Bass reflex port is also located there. Finally, 4 anti-skid pads are located at the bottom.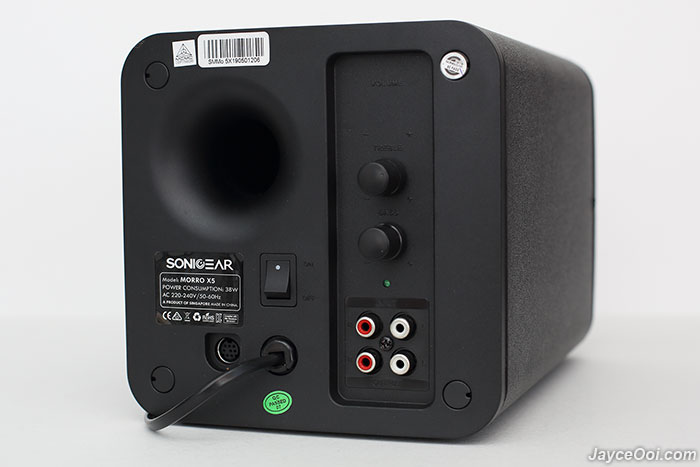 Finally, the 2 lovely satellite speakers with 2″ driver. Each can output 9W power (RMS).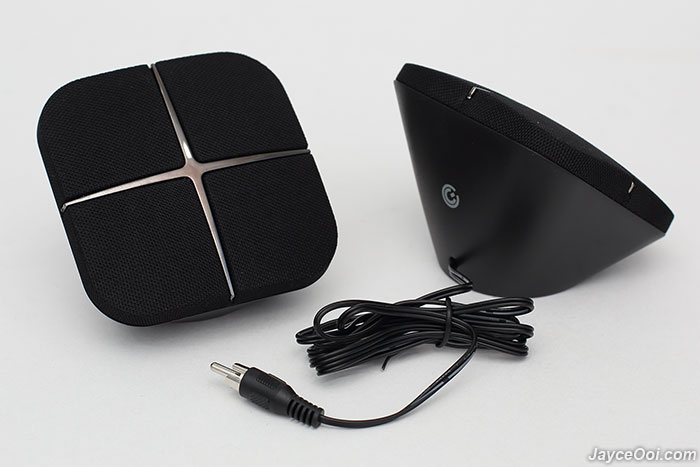 Performance Result
38W total power (RMS) is good enough for blast in the large quiet room. The 20W subwoofer is a game changer even small in size. Yes, you can feel the bass pumping here and there. Powerful for its size. Surely brings a lot of excitements no matter in movie, games or music listening. The wired remote control is very useful. You can easily access it on the desk. Attach USB flash drive and you can start to enjoy all your favourite songs all day long. You can attach headphones or another audio source to it as well.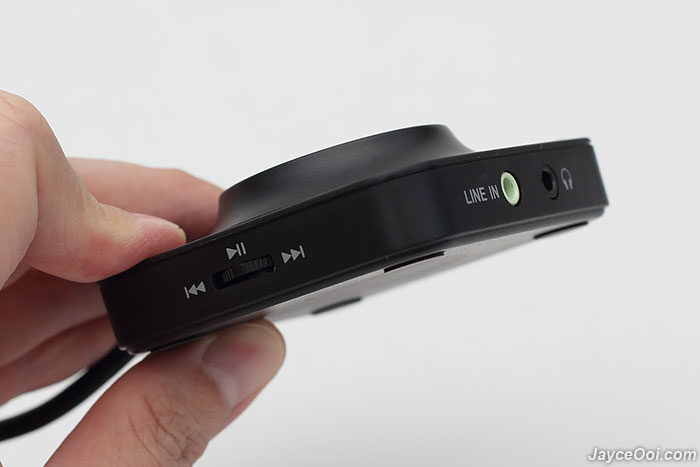 Excellent Bluetooth wireless range is what you will get from SonicGear Morro X5. Easily reach up to 8m with obstacles like wall. Speakers are loaded with the latest and faster Bluetooth chip nowadays. Yes, it has virtually no lag between video and audio. Perfect for TV drama, movie and games on mobile devices indeed. By the way, it can't remember the last used audio source. Always start with AUX mode.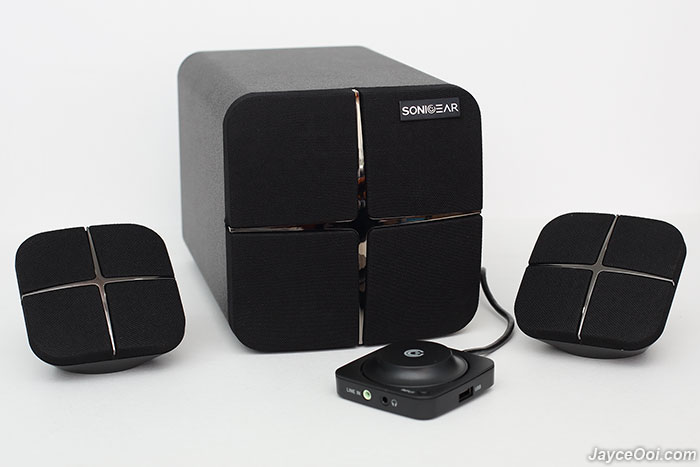 I love speaker system with treble and bass volume control. You can adjust treble and bass output level easily to match your sound preferences – balance sound signature is what I prefer. Or V shape sound that brings a lot of excitements no matter in movie, games or music listening. Overall, Morro X5 has balanced toward a little bit warm sound. Treble is clear and bass is great for its size. Enjoy boom boom bass here and there.
Advantages
Nice sound with powerful bass
Wide & fast Bluetooth
Bluetooth, & MP3 player support
Wired remote control
Decent build quality
Stylish & compact design
Limitations
Can't remember last used audio source
Conclusion
Looking for a 2.1 speaker system for your desk. Be sure to check out SonicGear Morro X5. Enjoy lovely outlook and great sound for the price. It's also your mobile device best companion too with fast and wide Bluetooth. Do get your Morro X5 at Lazada.