Introduction
Want to have max protection for your Galaxy Note 8? Check out UAG Galaxy Note 8 Monarch case then. It's a casing that meets 2X military drop-test standards (MIL STD 810G 516.6). Handcrafted, feather-light construction with 5 layers of protection. And comes with insane long 10-Year limited warranty. Which case has such warranty? How does it perform? Let's find out together…
Special Thanks
This review is possible thanks to below companies. Be sure to check them out…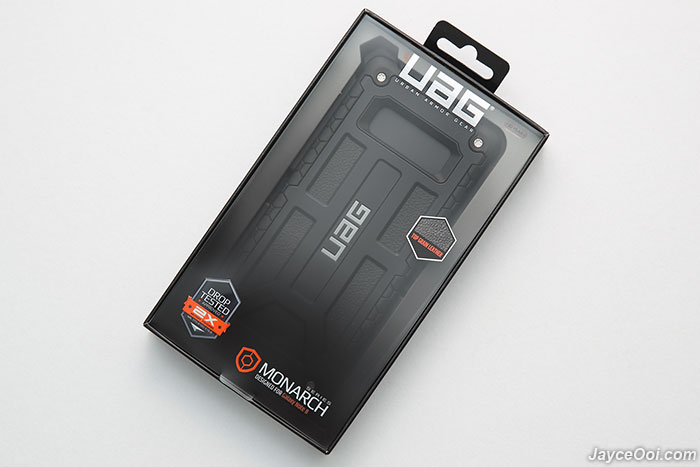 Package Content & Design
Stylish packaging, isn't? Same apply to the Monarch case itself. There are 2 colour of choices for Monarch Series – black and Crimson. Mine is black as you can see while Crimson is red hot in style. Both come with 5 layers of protection – armor frame, top grain leather, polycarbonate shear plate, alloy metal hardware and impact resistant rubber. Weight around 50g by the way. And rest assures that build quality is outstanding else UAG won't provide 10 years warranty for it. Do refer to photos below for details. Enjoy the beauty of UAG Galaxy Note 8 Monarch case…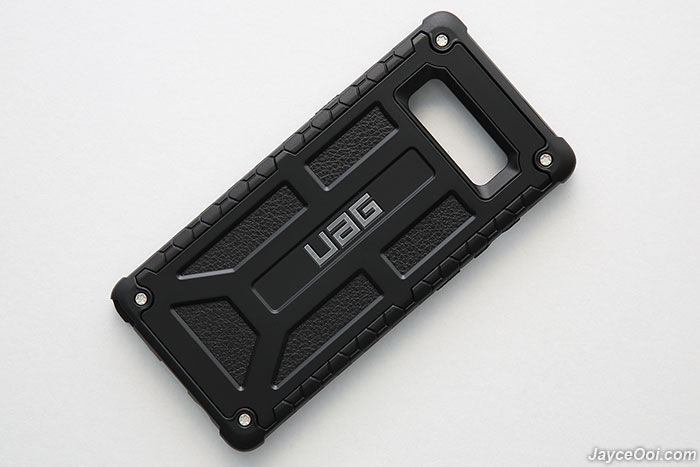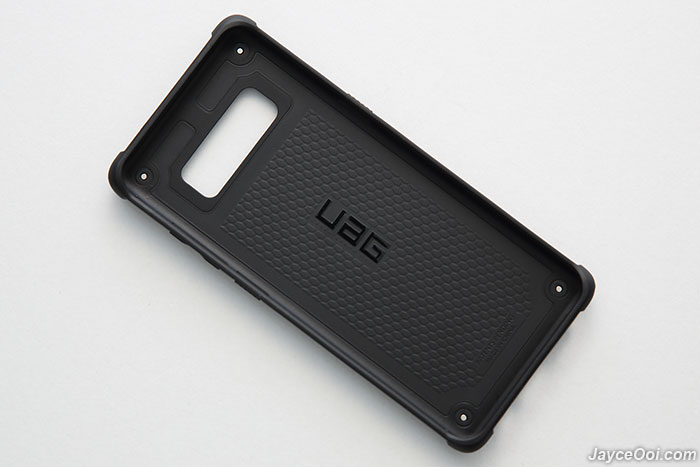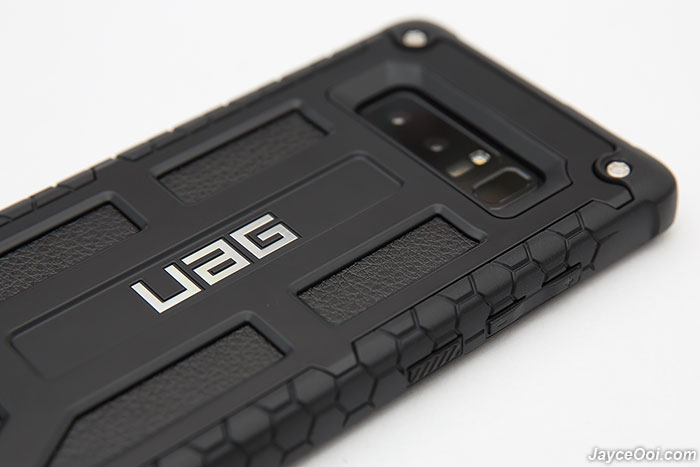 Performance Result
Compare to UAG Plasma Series, Monarch is just slightly thicker and heavier. But you get 2X Military drop-test standards (MIL STD 810G 516.6) in return. Retains the stylish outlook and nice to hold as well thanks to non-slip ruggedized honeycomb traction grip. Furthermore, the front design does not block you from access the curved screen.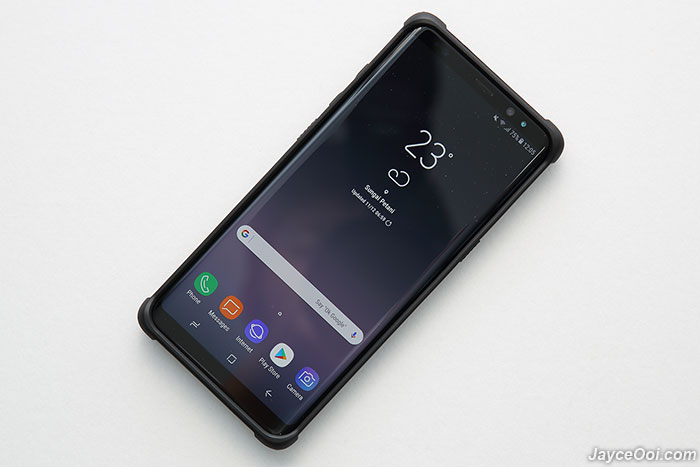 Correct opening for every ports like top microphone.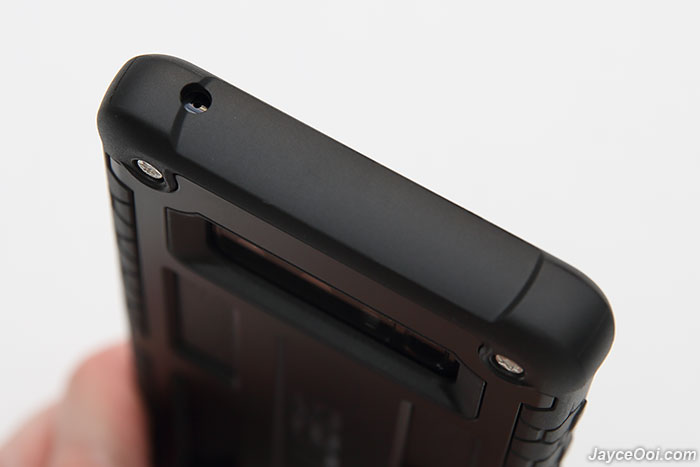 High soft raised rubber screen-lip (top and bottom parts) to protect Galaxy Note 8 curved screen. As usual, the curved screen sides are not covered as expected else you can't touch them.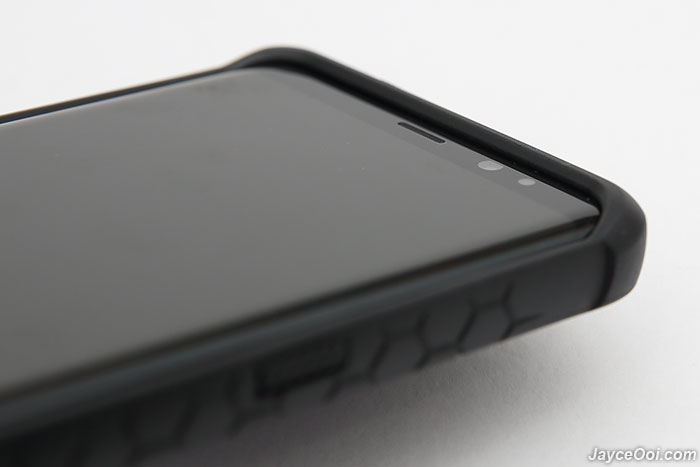 Top grain leather and alloy metal hardware. And armor frame to protect camera lens, flash, HR and fingerprint scanner.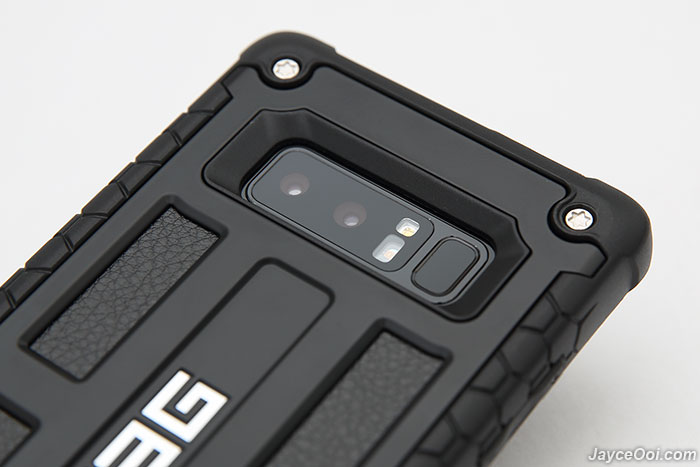 Oversized tactile buttons and the nice looking honeycomb design.
Large opening for all ports. You can plug in large USB-C card reader easily. And the back cover is compatible with Samsung Pay and Samsung Fast Wireless Charging too.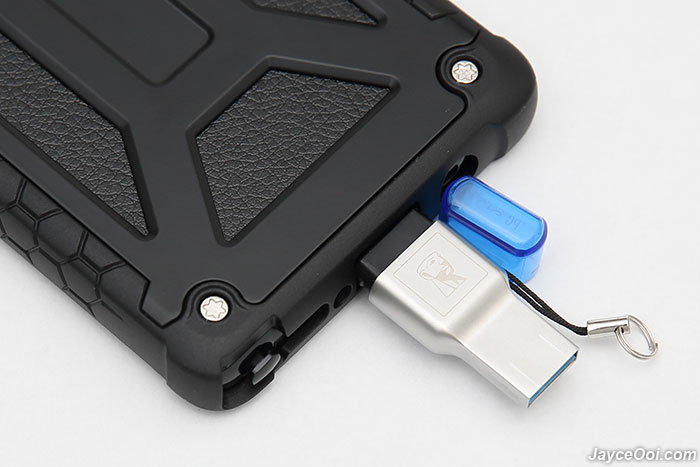 Same large opening for 3.5mm jack as well. And easy to pull out S Pen like there is no case at all.
For your information, I am not a screen / tempered glass protector guy. So not sure this UAG Monarch Series work with that or not. Do take note…
Advantages
2X Military drop-test protection (MIL STD 810G 516.6)
Rugged and lightweight
5 layers protections
Easy access and large opening ports
Stylish outlook
10 years warranty
Limitations
Does not cover curved screen sides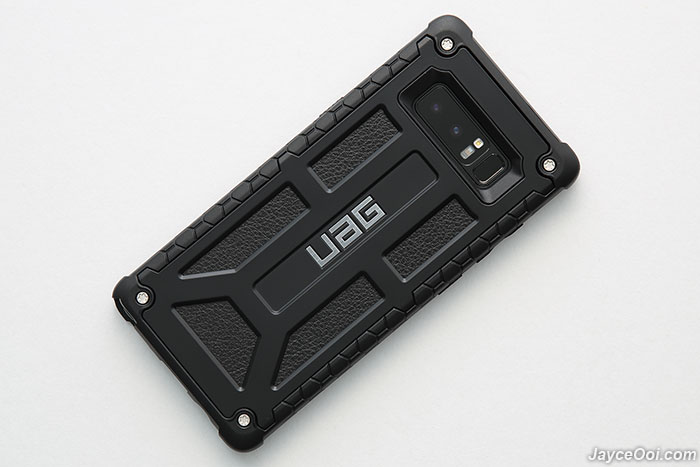 Conclusion
Turn your Galaxy Note 8 into a tank with handcrafted UAG Monarch Case. Enjoy 2X military drop-test protection yet still retain stylish outlook and lightweight. Still need more information? Do visit UAG Website. And get yours at Amazon.