Introduction
Hey guys, check out the second generation ZuperDAC-S Portable Hi-Fi USB DAC by Zorloo. Powered by ESS Sabre 9018Q2C with integrated headphone amplifier. 40% reduction in size and weigh compare to previous generation. Hardware volume buttons are added. Better audio performance and lower output impedance (<2ohm) at 192kHz/24-bit with USB-Audio Class 2 asynchronous mode. Sound great? Read on to find out…
Special Thanks
This review is possible thanks to below companies. Be sure to check them out too…
Zorloo for this Zorloo ZuperDAC-S Portable Hi-Fi USB DAC
Package Content & Design
My Zorloo ZuperDAC-S is pre-production version. No idea about how the packaging looks like yet. As for design, it is loaded with aluminum chassis with matted finish. Excellent build quality I must say. 3 tone colour design – grey, silver and red. Mine is grey by the way. As you can see from below photo, the newer ZuperDAC-S is much smaller in size (weight too) which even better when carry around. Do check out the hardware volume buttons too.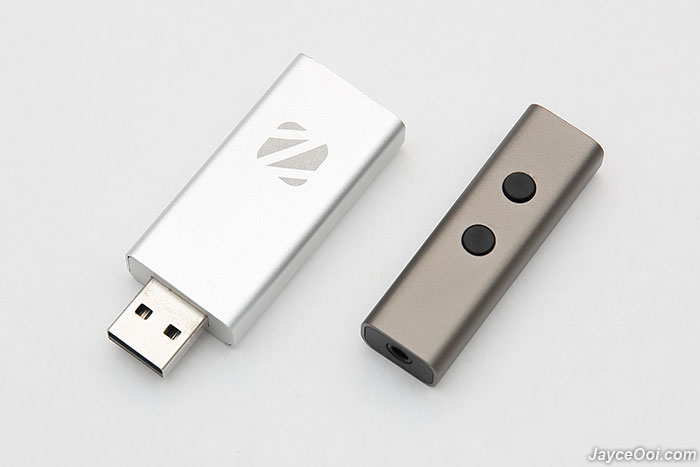 3 type of cables – micro USB to micro USB, micro USB to USB-A and micro USB to USB-C. Hmm… iOS devices will need to use extra Apple Lightning to USB Camera Adapter with micro USB to USB-A cable.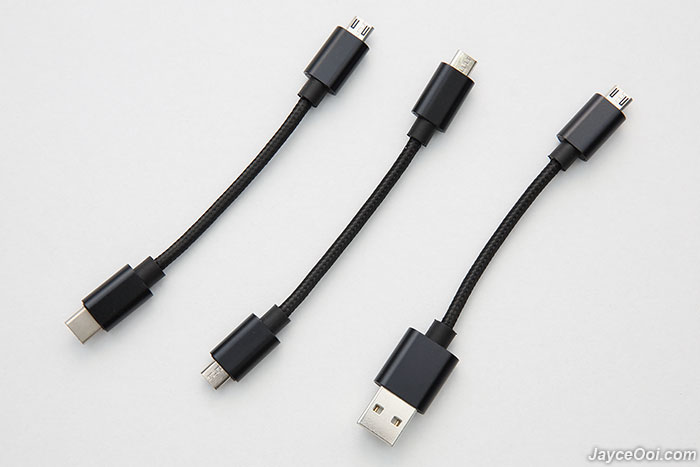 Micro USB port to connect to mobile devices and PC.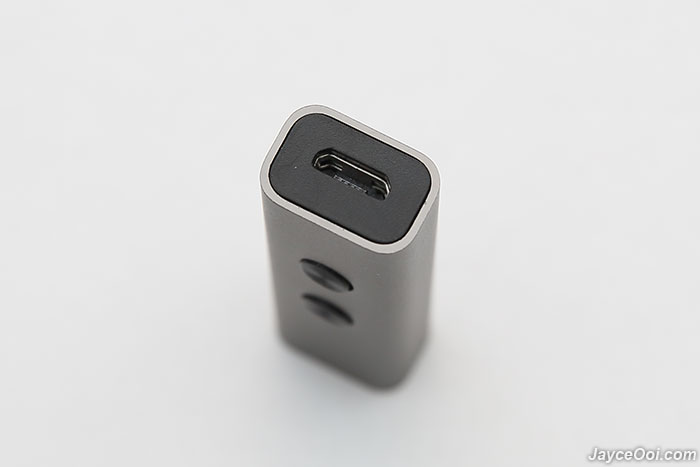 3.5 phone jack and power LED light indicator.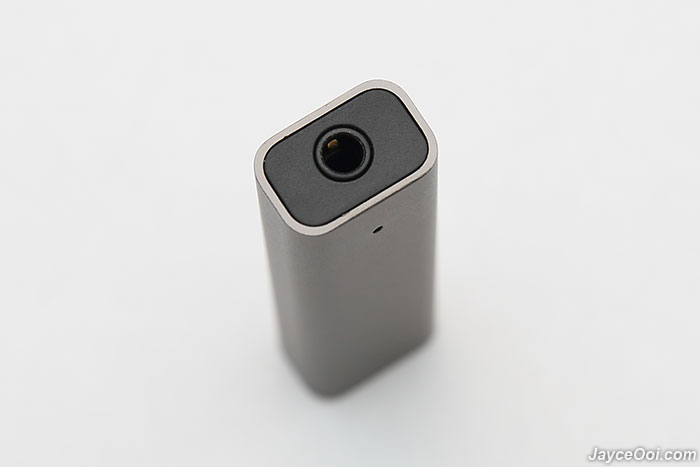 Installation & Usage
Android 5.0+ supports USB DAC through OTG natively. Yes, just plug and play will do. No installation is required when using Zorloo ZuperDAC-S on Android Smartphones. Same apply to Microsoft Windows 10 on PC / laptop. Windows will install the required software driver for you. All thanks to built-in USB Audio Class 2 that support like operating system like Mac OS X, Ubuntu LTS and Raspberry Pi. For your info, ZuperDAC-S consumes around 95mA per hour. Yes, 20mA lower than previous generation. Well done, Zorloo. But still, your mobile devices battery life will shorter when using it. Do take note.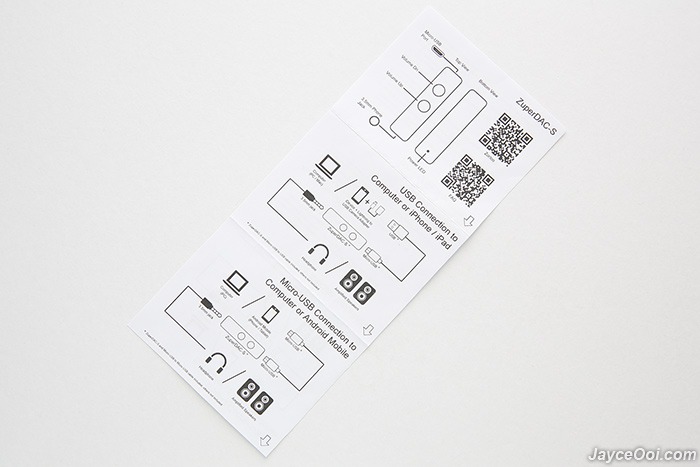 In order to enjoy the best sound quality – high resolution 24bit resolution / 192KHz sampling on Android devices, 3rd party applications like Onkyo HF Player, USB Audio Player Pro, Hiby Music Player are required. Personally, I enjoy listening music on the free Hiby Music Player on Zorloo ZuperDAC-S. Do try it…
Sound Quality
Yes, Zorloo got it right on ZuperDAC-S. I am getting neutral sound signature this round. The bass is definitely stronger compare to previous generation – fuller for sure. That's what I get after listening with ZuperDAC-S for weeks. I really enjoy it on listening to Eternal Love TV series (三生三世十里桃花) FLAC sound tracks that I fond of lately. Crisp and clear. Furthermore, ZuperDAC-S is great in details retrieval as well. By the way, ZuperDAC-S is good on MP3, games, movie, YouTube or any other standard streaming apps. But be sure to listen to high res tracks to get the most out of it.
For driving power, ZuperDAC-S integrated headphone amplifier is more than enough for Audio-Technica ATH-M50x headphones with 38 ohms. And quiet for hiss sensitive in-ear earphones like Oriveti Primacy with 11 ohms. In short, it has more than enough power to output most consumer level headphones out there.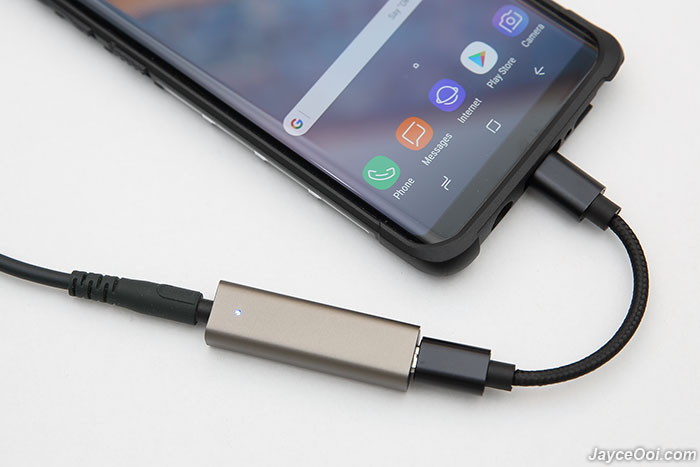 Overall, ZuperDAC-S performs outstanding for early bird price @ $45 at Indiegogo (retail price is $79). Highs are clear and crisp. No harshness while still analytical. As for mids, vocals for both female and male sound organic. Warmer than normal mobile devices which sound cooler at time. Bass is the star if you own previous gen. Heavier and fuller yet in control. Songs like Michael Jackson's Billie Jean, Beat It and Black or White surely perform well here. Soundstage is wide. Sound separation and layering are decent. No issue to identify all the instruments' placements on songs like Arcason by Candido Camero and Oh by Dave Matthews. However, it is not as wide as previous gen which I prefer – spacious soundstage. Give and take for better bass on ZuperDAC-S…
Advantages
Balanced sound signature
Great clarity and transparent
Nice details retrieval
Decent soundstage & imaging
Multiple platform support
Ultra portable and lightweight
Excellent build quality
Limitations
Extra adapter is needed for iOS devices
Narrow soundstage (when compare to previous generation)
Conclusion
It's no-brainer to buy Zorloo ZuperDAC-S at Indiegogo $45 early bird price. Enjoy ESS Sabre 9018Q2C balanced sound signature, clarity and transparent. Perfect for your mobile devices with slimmer design and hardware volume buttons. Do check out Zorloo ZuperDAC-S Campaign at Indiegogo for more information. And get yours there.