Introduction
Hey guys, I have the largest and fastest microSD card in the world. Yes, 64GB SanDisk Extreme microSDXC UHS-I Card is the star today. It is a Class 10 and UHS Speed Class 1 (U1) card with 80MB/s read and 50MB/s write speed. It is also waterproof, X-ray proof, temperature proof, and shockproof. Furthermore, RescuePro Deluxe data recovery software is bundled along too. Perfect companion for your tablet, smartphone and camera, right? Let's find out…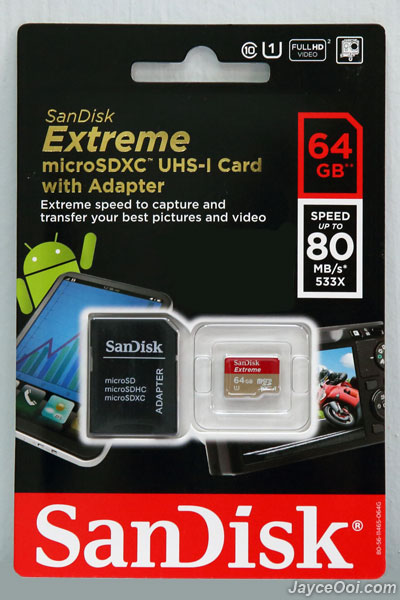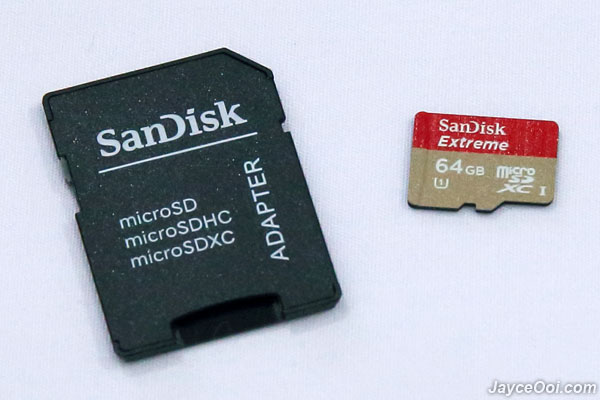 Performance Results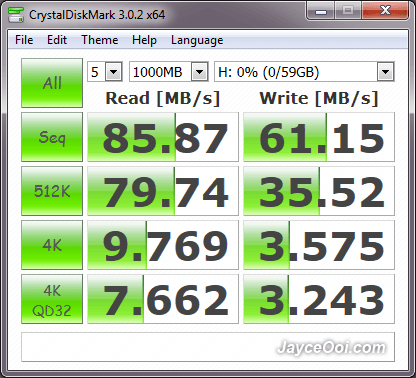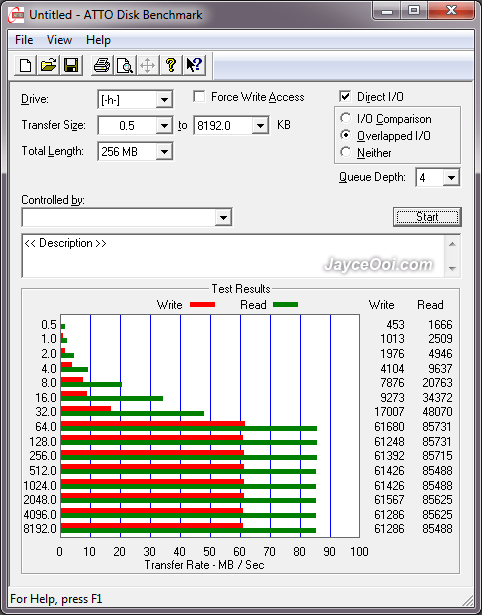 64GB SanDisk Extreme microSDXC manages to get 85.87MB/s reading and 61.15MB/s writing in sequentially on CrystalDiskMark. ATTO Disk Benchmark is giving similar result too. Wow… 6MB/s reading and 11MB/s writing speed over official specifications. No doubt that it is the fastest and largest microSD card in the world. With 3X faster writing speed compare to other brand microSD card, rest assures that all your fast-action Full HD video and photo (in burst mode) will be recorded smoothly uninterrupted. In addition, faster transfer rate will highly increase your productivity too. Lesser time will be needed during file transfer and more time for important stuffs, right?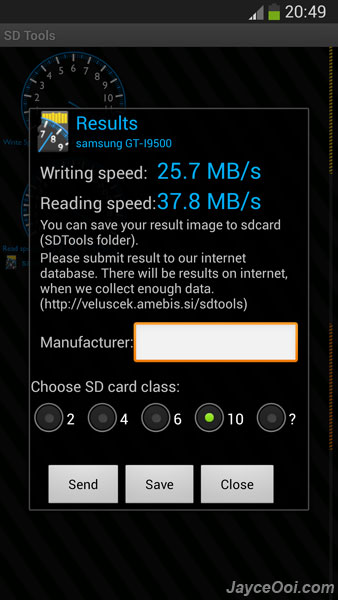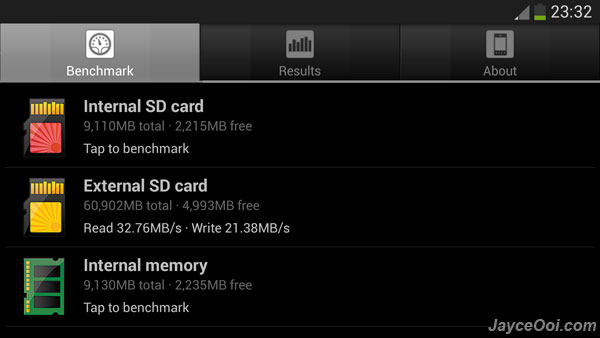 How does 64GB SanDisk Extreme microSDXC perform on smartphone? Let's take Samsung Galaxy S4 GT-I9500 as benchmark tool. It gets 37.8MB/s reading and 25.7MB/s writing speed on SD Tools. 32.76MB/s read and 21.38MB/s write speed on A1 SD Bench. Slower compare to PC benchmarks because Galaxy S4 does not support UHS-I standard. But it is still the fastest 64GB microSDXC that I have tested on Galaxy S4. Well done, SanDisk… With 64GB capacity, you will have plenty of disk space to store videos, photos, music and games on your smartphone and tablet. With adapter, camera and camcorder are its home too.
Conclusion
Looking for largest capacity microSD card with fastest read and write speed? Look no further, 64GB SanDisk Extreme microSDXC UHS-I Card is the one for you. Highly recommended for smartphone and tablet because it surely shortens file transferring time and improves overall performance on your devices. Future proof also with SanDisk lifetime warranty.
Interested? Grab yours here.