Introduction
Rejoice, all Android users. Check out the latest micro precision stylus by Adonit that designed for Android high resolution touchscreens. Yup, Adonit Droid is the star today. It is loaded with their new 4.75 mm non-removable micro disc. Comes with dampening tips that provides more natural writing experience. Ultra slim in design and lightweight too. In addition, no battery is needed. How does it perform? Let's find out together…
Special Thanks
This review is possible thanks to below companies. Be sure to check them out…
Adonit for this Adonit Droid Stylus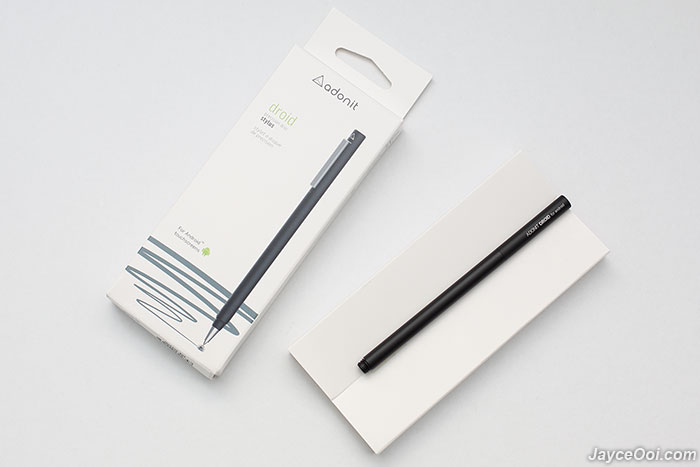 Package Content & Design
Adonit Droid stylus is the only thing in the package. No user manual as you don't need one in order to use it. As usual, all the information can be found at the packaging itself.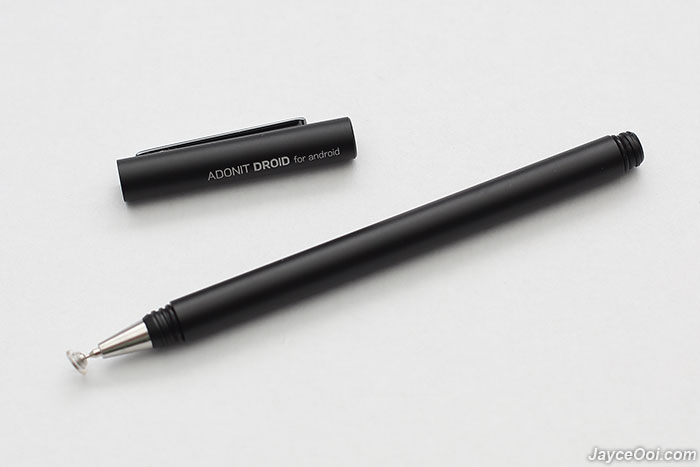 Build quality is excellent thanks to smooth brushed metal barrel body. Furthermore, it is really slim and light in weight. 13g and slim with 7mm diameter. Ease to carry around and safe keep in shirt's pocket with carrying clip. Well-balanced on weight distribution which give natural writing experience here. Just remove the cap and attach it on top. You can start writing or drawing then. As for colour choices – there are black, silver and midnight blue. Pick the one that match your taste.
Performance Result
Adonit Droid new 4.75 mm non-removable micro precision disc works great on my new Android smartphone like Samsung Galaxy Note 8, OnePlus 5T and Xiaomi Mi 6. All of these has high resolution touchscreen so Adonit Droid is working on them. But do take note that the smaller disc does not work on certain devices like all iOS devices. I tested my iPad 3. It can't even register touch most of the time. Android tablet like Mi Pad 3 is much better but still not perfect. Do check the compatible list at Adonit Website to find out all the supported devices.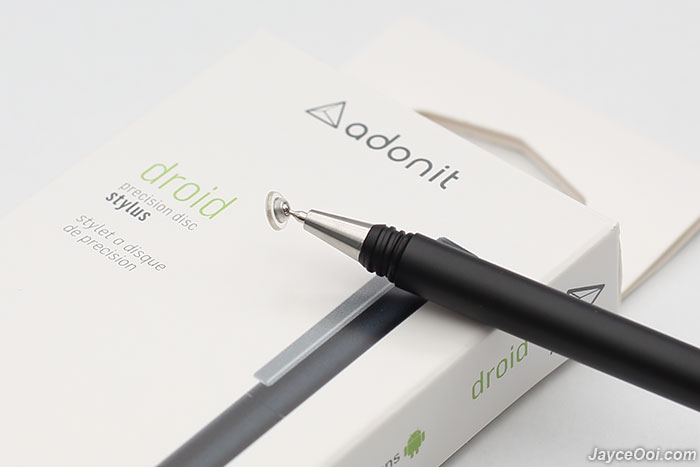 Yes, all my existing applications for sketching, note taking and drawing are working just fine. And it is even working while wearing glove. In addition, Droid's dampening tips really provides more natural writing experience. And give great accuracy as well. It will register correctly on where I place the micro disc. No problem to draw or point to the location that I want precisely. That's great!
Advantages
4.75 mm micro disc
Precise & smooth writing experience
Excellent build quality
Ultra-slim & portable
Limitations
Not compatible with all Android devices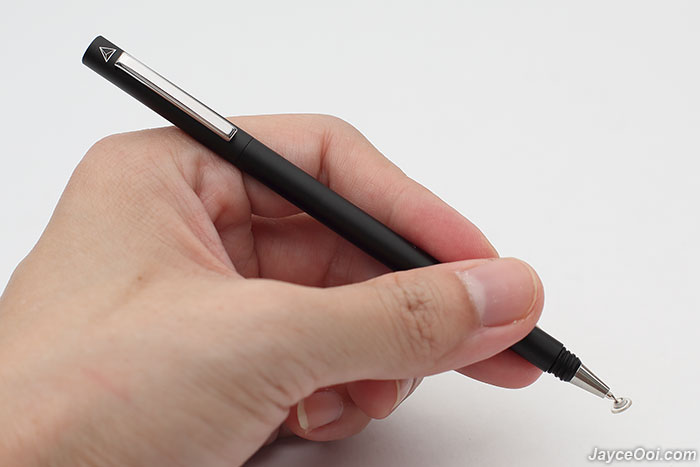 Conclusion
Adonit Droid is a wonderful stylus for Android smartphones. Period. Slim and portable yet able to provide natural writing and drawing. Just remember to check its compatibility before you buy. More information can be found at Adonit Website. And get yours there or Amazon.