Introduction
Hey guys, check out my very first budget gaming mouse from Alcatroz. It's part of their 2017 X-Craft Pro series. Trek 1000 is the star today. It is a lightweight mouse with 5 programmable keys and 5 memory modes. Loaded with 7 colours with pulsating effects. And support up to 4800 CPI and has macro function built-in with software driver. How does it perform? Let's find out…
Special Thanks
This review is possible thanks to below companies. Be sure to check them out…
Alcatroz for this Alcatroz X-Craft Pro Trek 1000 Gaming Mouse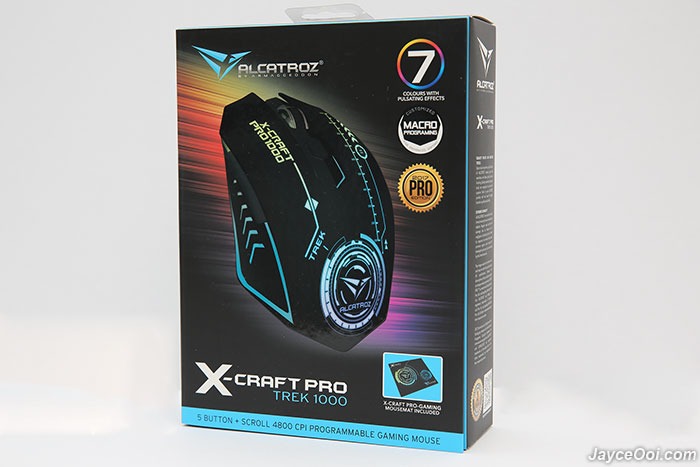 Package Content & Design
There are Alcatroz X-Craft Pro Trek 1000 and X-Craft Pro limited edition gaming mousepad in the package. That's all. No CD driver here as personally I don't use it too. You can download mouse driver from Alcatroz Website directly.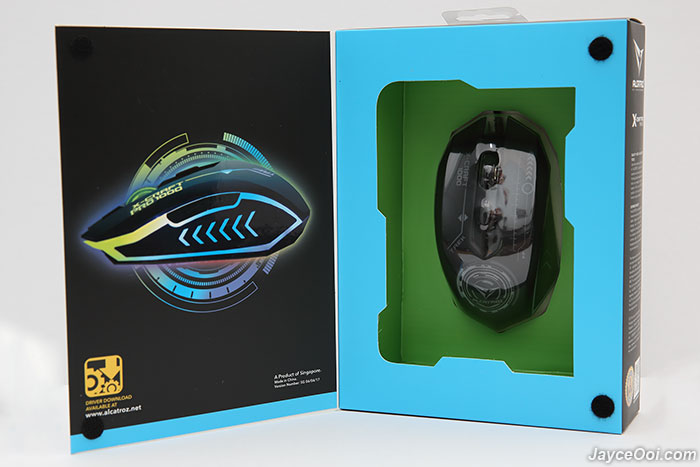 Build quality is decent for a lightweight mouse. Can be used with both hands but left-handed can't access thumb buttons. Suitable for fingertip and palm grips. By the way, it has rubberized finishing that enhances the grip and comfort for long hours of usage. Every buttons and scroll wheel can be accessed easily. There are LED lights all over the mouse. Great for those who love lighting effect and play games in low light environment. There are 4 glide pads at the bottom. And the cable is braided with anti-interference magnet ring while USB plug is gold plated. Do check out all the photos for details as usual.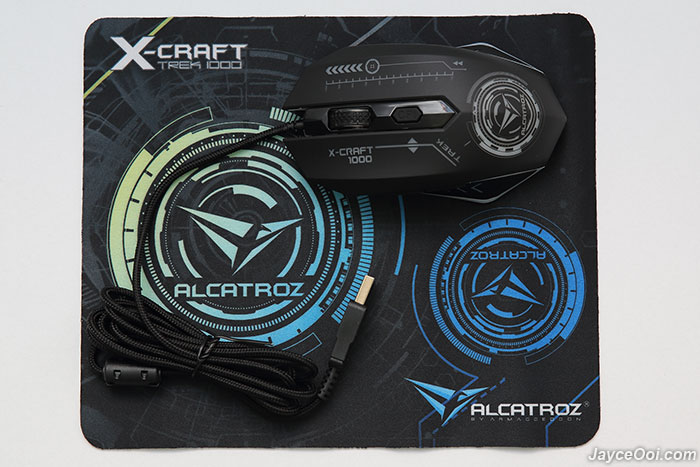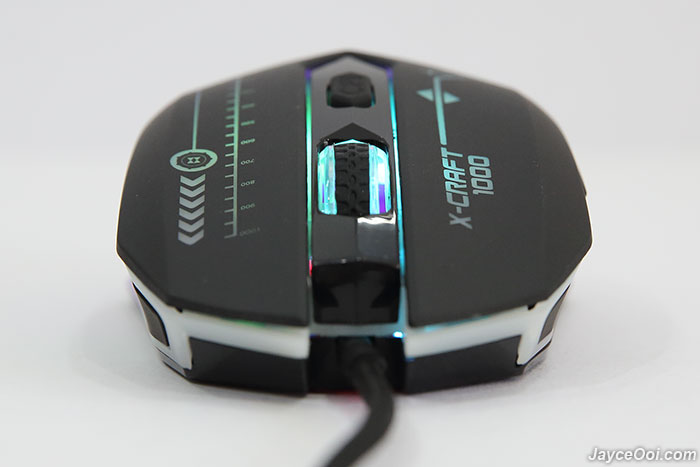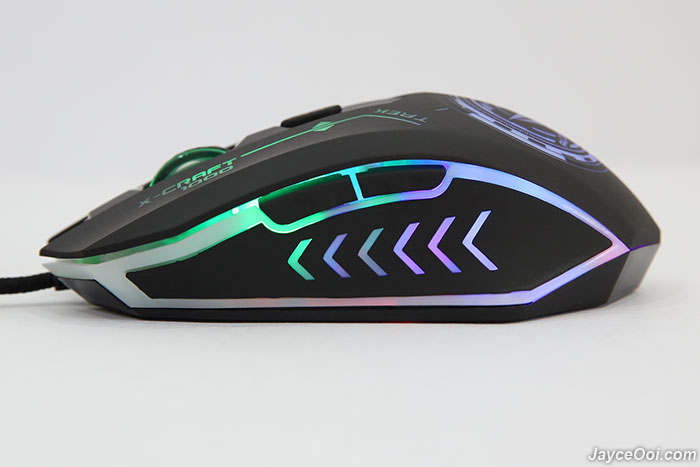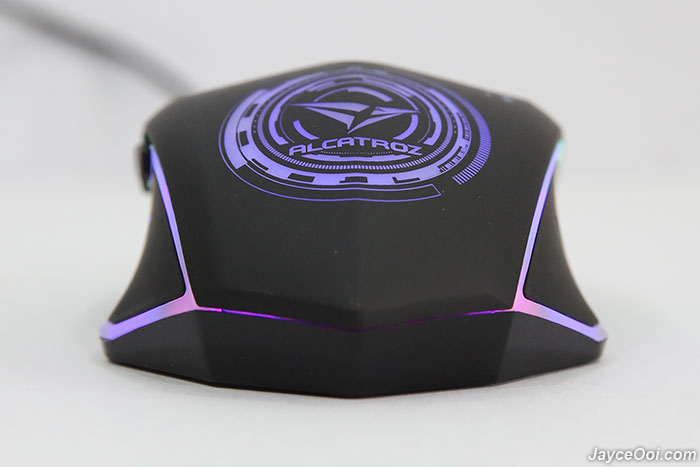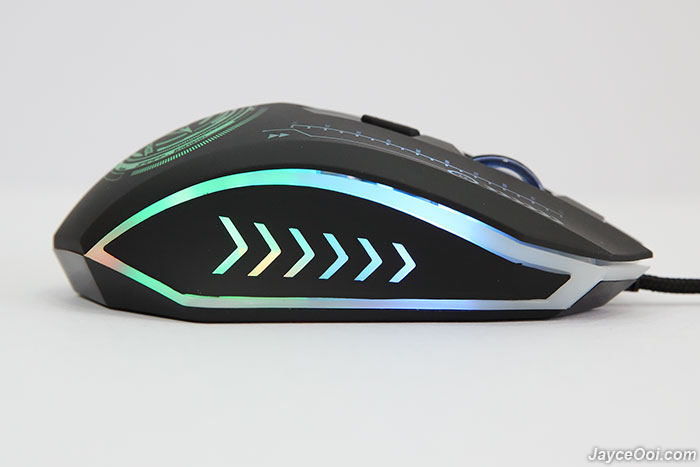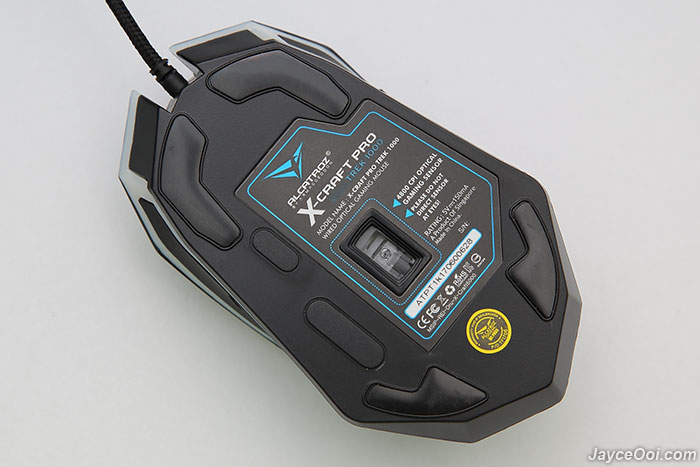 Software
You can use Alcatroz X-Craft Pro Trek 1000 directly as it is plug and play supported on Windows PC. No driver installation is needed. As usual, you can unlock all its functions and features with software driver installed. Configure all 5 buttons with Windows shortcuts and multimedia functions that you prefer. 6 sets of DPI can be set from as low as 200 to 4800 DPI. In addition, there are 5 profiles – Cfg 1 to 3, media and game.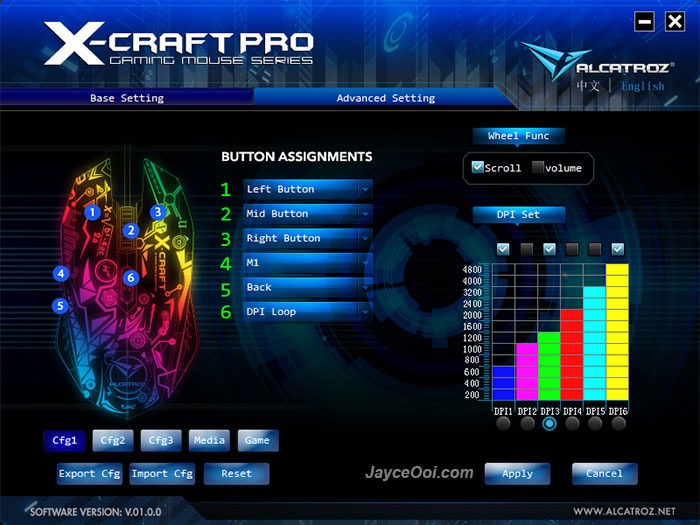 Macro manager is there for you to setup marco keys. Mouse pointer precision and wheel speed can be set there as well. Too bad that you can't set LED colour that based on DPI setting. It just cycling all 7 colours by default.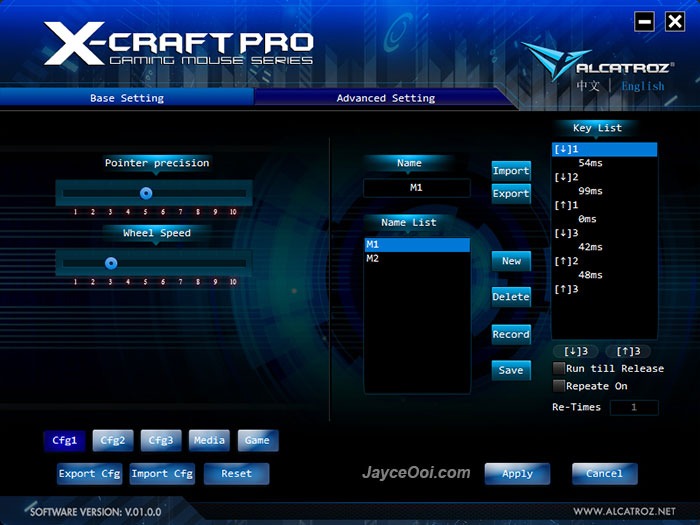 Performance Result
X-Craft Pro Trek 1000 optical sensor performance is decent. Works on multiple surfaces including slightly shinny and reflective ones during the tests. In addition, mouse pointer movement is fast and precise. Furthermore, optical sensor that is located at center of the mouse which is great. Buttons are responsive and feedback is good too. Thumb buttons can be accessed easily too and they have nice light clicking feel. As for scroll wheel, it is light for web browsing and accurate for gaming as well.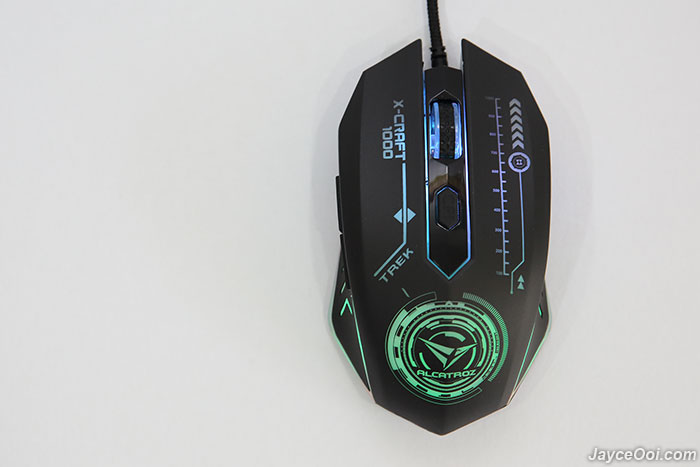 Advantages
Decent optical performance
Good ergonomic for comfortable grip
Adjustable CPI values
Customizable keys
Nice gaming mousepad included
Stylish design
Limitations
LED lighting is for show off only
Single DPI button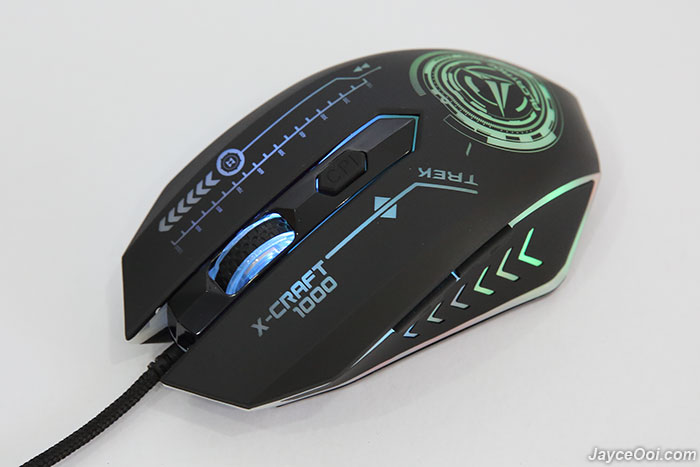 Conclusion
Alcatroz X-Craft Pro Trek 1000 is a solid yet colourful budget mouse indeed. Enjoy fast and precise optical performance. And suitable for both gaming and daily use thanks adjustable DPI value. Comes with gaming mousepad too. Interested? Get yours at Shopee.