Introduction
Fingertip grip mouse lovers, I have one mouse to introduce you. Yup, aLLreLi M515BU wired gaming mouse is the one. It comes with 6 programmable keys and 5 memory modes. Furthermore, it is LED light enabled. And colour changed according to the DPI values. Support up to 4000 DPI with 250 DPI each step adjustments. Sound great? Read on to find out more…
Specifications
AVAGO A3050
DPI shift: 1000/1750/2500/3500/4000
Max speed: 60 IPS
Report rate: 500Hz
Accelerate: 20G
Ergonomic: Right-handed design
Button lifetime: 5 million times
Scroll wheel lifetime: 200,000 cycles
Working voltage: 5V
Working current: 100mA
Cable length 1.6M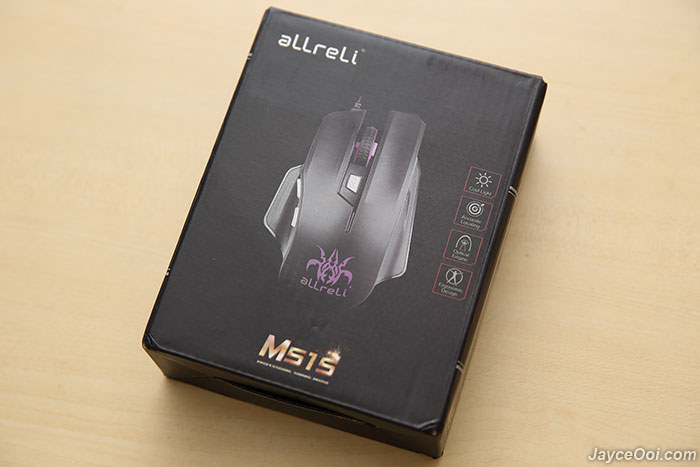 Package Content & Design
There are aLLreLi M515BU Optical Gaming Mouse, CD mouse driver and user manual in the sturdy packaging. The user manual comes with multiple languages like English, French, Italian and more. Surely have one that you understand. And clear to get you started.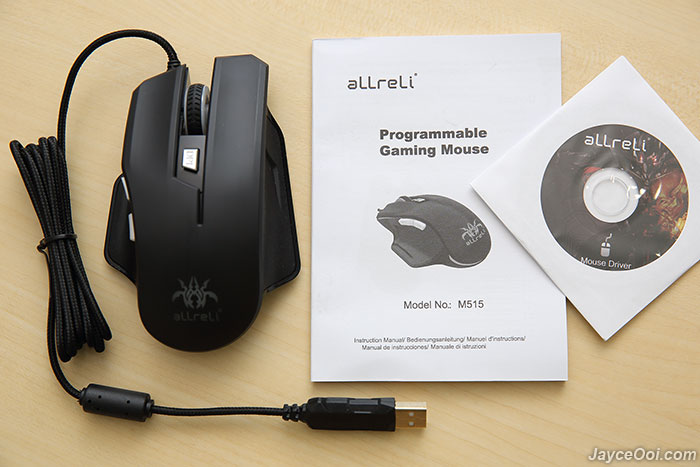 Build quality is decent no doubt as an aLLreLi product. It is a small mouse where fingertip grip works the best here. Every buttons and scroll wheel are easily accessed. And ergonomic is good as well as a right-handed mouse. Yeah… There are LED lights. Scroll wheel, logo and lower part of the mouse are loaded with LED lights. And both sides have matte feel material as the grips. At the bottom, you can find LED light on/off switch and 4 glide pads. Oh, do take note that the cable is nylon braided with anti-interference magnet ring. And have a detailed look on the shape of this wired gaming mouse with pictures below.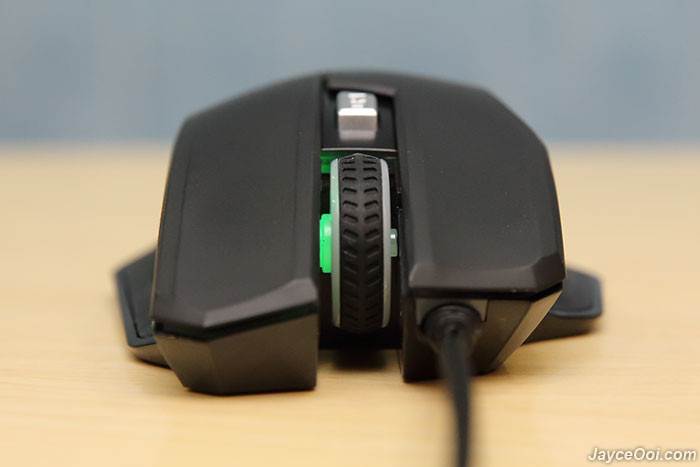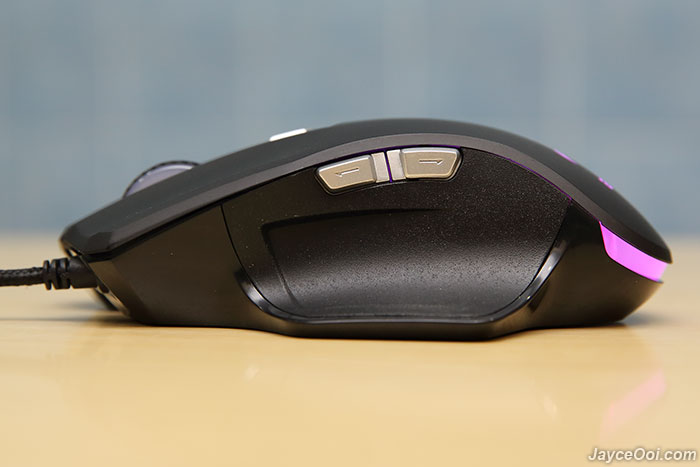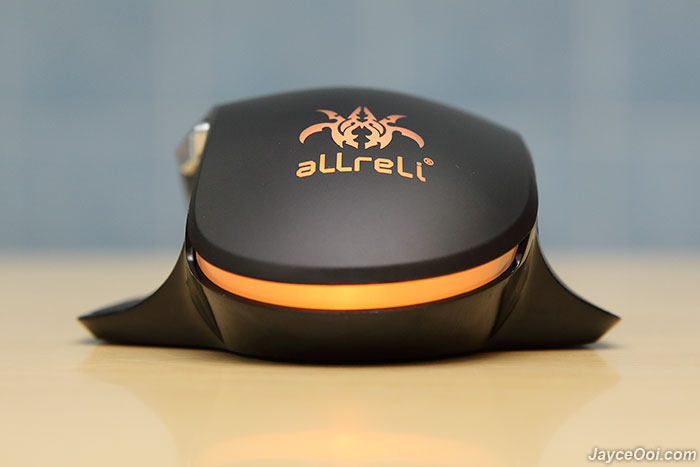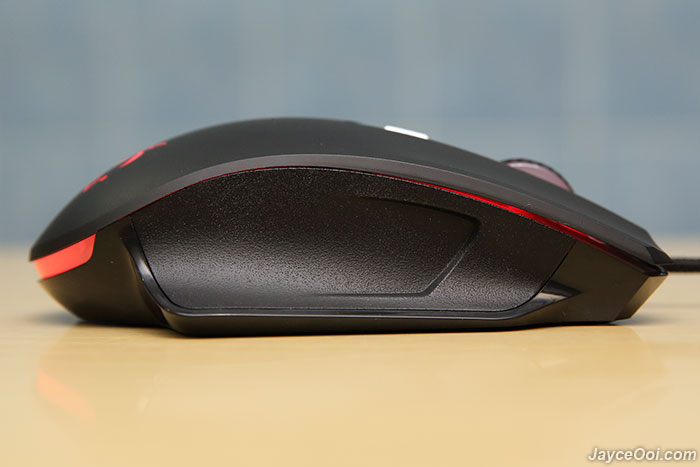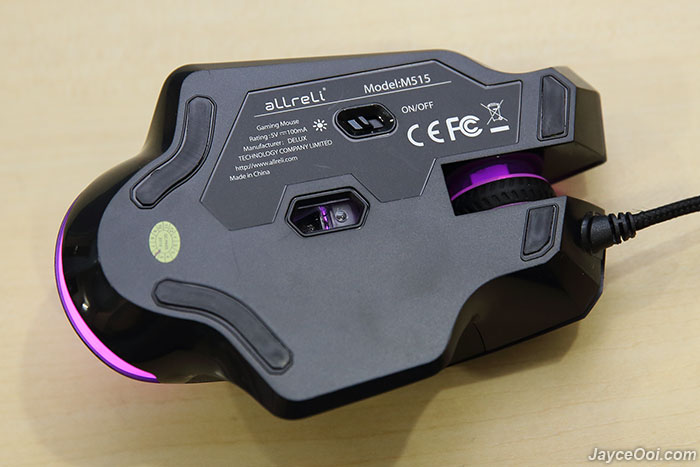 Software
aLLreLi M515BU can be used directly on Windows PC without any driver installation. You get the default 1000, 1750, 2500, 3500 and 4000 DPI setting option in this case. LED light will change according to the DPI setting. And can be turn off with the switch below the mouse. In order to use all the features and functions, you need to install mouse driver then. Use driver CD to do so or download the driver from aLLreLi Website which I usually do.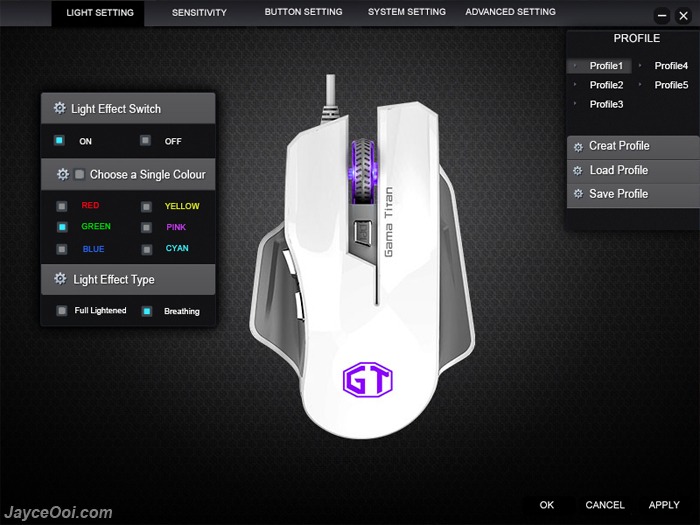 With software installed, you can select solid LED colours like red, yellow, green, pink, blue and cyan or make it as breathing mode effect. Set mouse sensitivity with 250 DPI each step from 250 to 4000. X/Y synchronization can be set as well. 8 buttons (including scroll wheel up and down) can be assigned individually with Windows shortcuts, multimedia functions or even launching application like email, my computer and calculator. Of course, you can program more advanced stuffs like combo keys with its macro manager. And up to 5 profiles for you to select to match your games. Other settings like double click, windows pointer and scroll wheel speed can be set there too. And it support up to 1000Hz polling rate.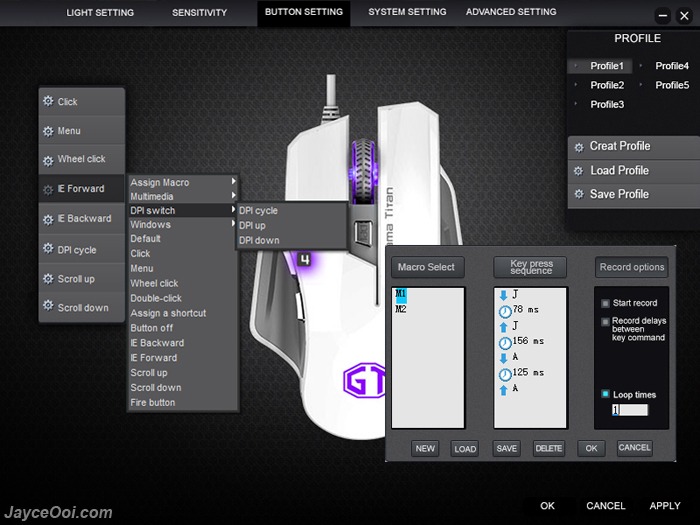 Thing to take note – you can't set own LED colour that you prefer based on DPI setting. It is either one solid colour for all DPI settings or built-in standard colours like red for first DPI value, blue for second, green for third and so on.
Performance Result
aLLreLi M515BU optical sensor performance is great. Works on multiple surfaces including slightly shinny and reflective ones. The thing that I like most – the optical sensor is located at center of the mouse. This give you fast learning curve and best usage. Ergonomic is perfectly well and fits my hand as a fingertip grip mouse. And the matte mouse surface gives you the smooth and nice feel too. Besides, mouse pointer movement is fast and accurate. And buttons are responsive and feedback is good too (especially the thumb buttons). As for scroll wheel, it is tight and good for gaming when changing weapon.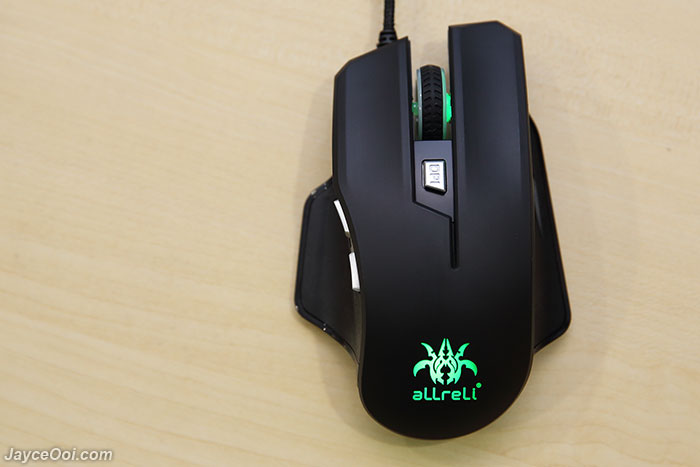 Advantages
Great optical performance
Good ergonomic for comfortable grip
Ultra customizable keys
Customizable lighting effect
Stylish design
Limitations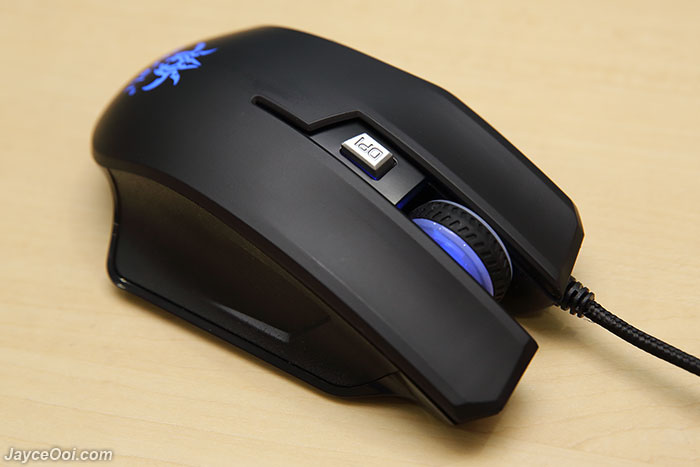 Conclusion
aLLreLi M515BU is a great fingertip grip gaming mouse that have good ergonomic. And loaded with fast and accurate optical performance. In addition, there is LED lighting effect for you to play with and useful when DPI value changed. Interested? Do check out aLLreLi Website for more information. And buy yours at Amazon.