Introduction
Hey guys, meet this colouful ATX gaming casing – Armaggeddon Kagami K1 with Infineon Loop II RGB Kit. It's loaded with full view transparent side panel. Fully black coated inner structure. Cable management with hidden cable routing. And don't forget the lovely LED light RGB colour FX with control board. Yes, up to 16.8 million RGB colours. Wireless remote control included too. Sound great? Read on…
Special Thanks
This review is possible thanks to below companies. Be sure to check them out…
Armaggeddon for this Armaggeddon Kagami K1 with Infineon Loop II RGB Kit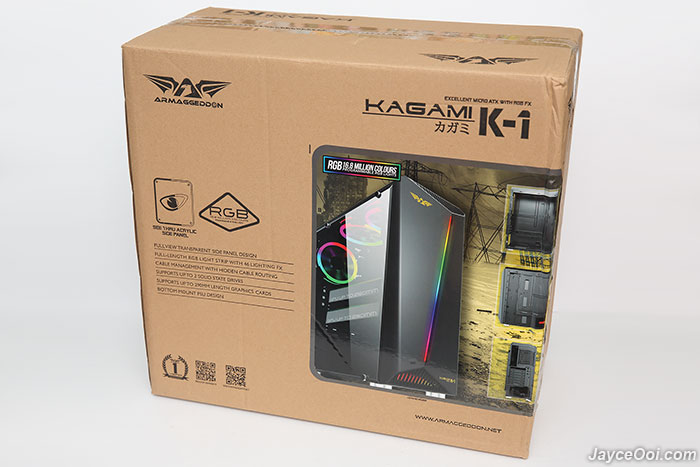 Package Content
Kagami K1 comes well protected. Yes, all the glossy parts are covered with plastic from scratches. As usual, you can get lot of screws for you to install motherboard, SSD and HDD. That's all for base Kagami K1 model.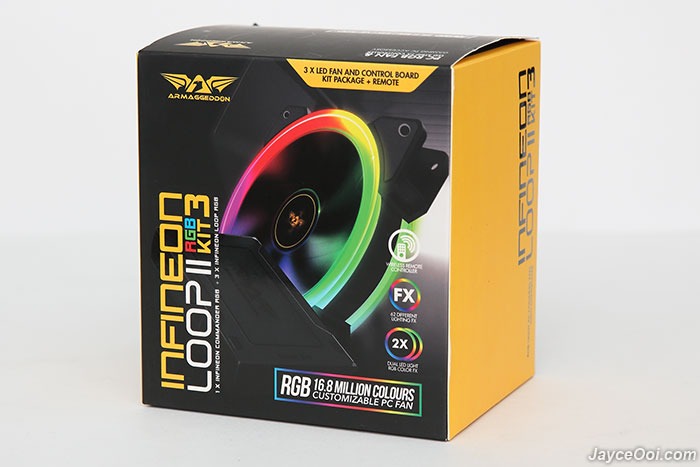 For Infineon Loop II RGB Kit bundle, you get extra 3 colourful fans with LED effects. And wireless remote control as below.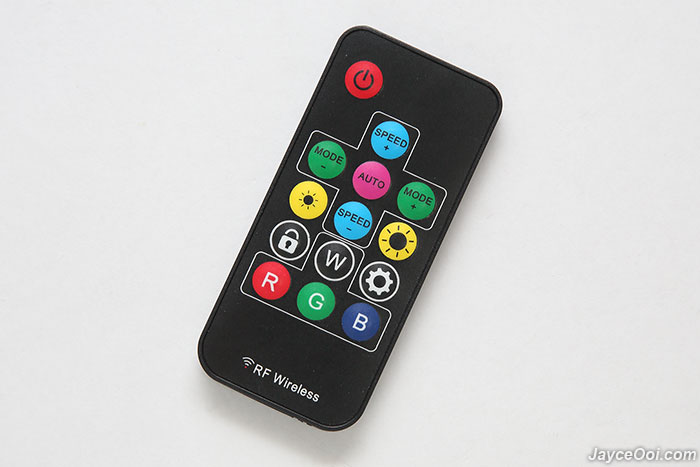 Design & Build Quality
Build quality is great for the price. The frame is all metal while the front cover is plastic. Side cover is made by acrylic by the way. Yes, it is stylish in design no doubt. Look even better with those LED light effects. Well, let's go through all the photos to find out more. Lot of photos…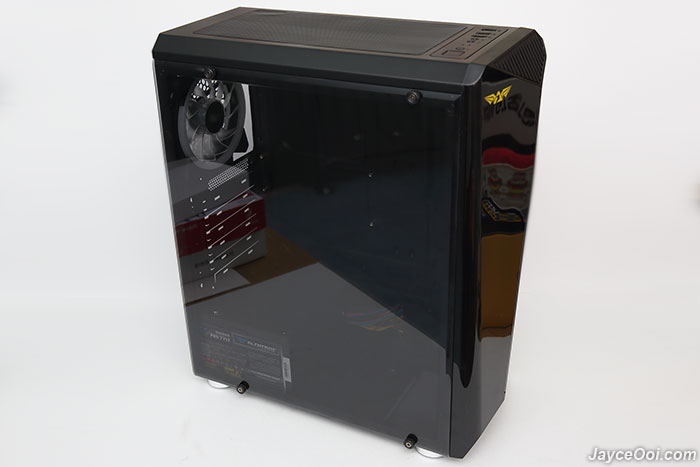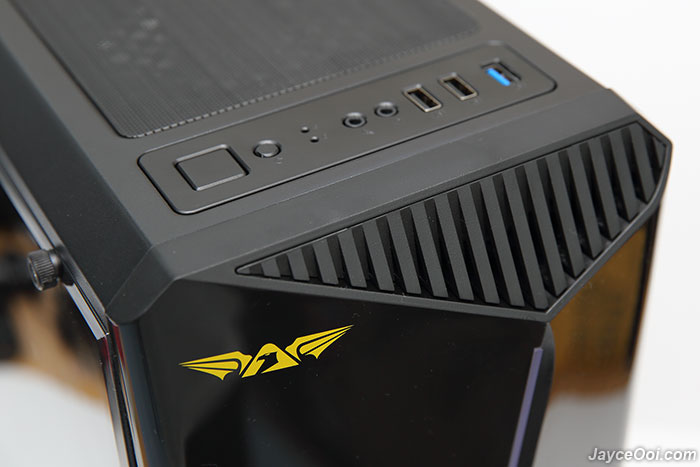 Power, reset buttons, LED light indicators, USB 3.0 + 2.0 ports, mic and headphone jack.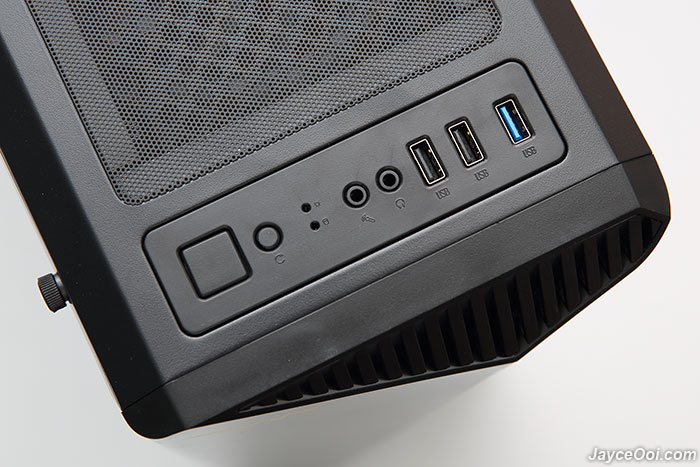 Grill cover with magnetic for 2 fans on top.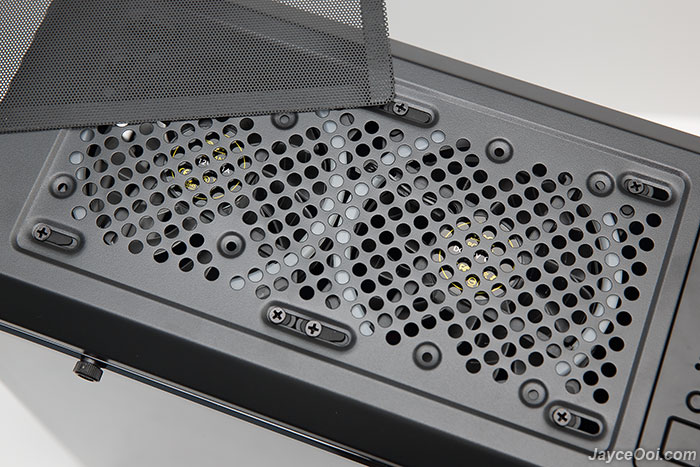 Animated RGB strip in front.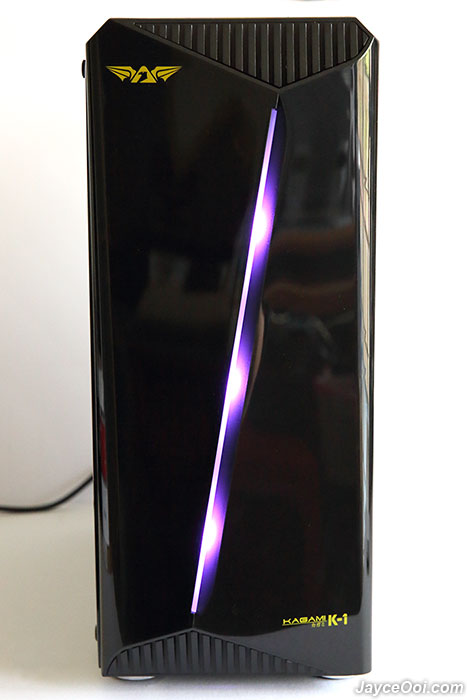 Bottom mount PSU design. PSU is not included by the way.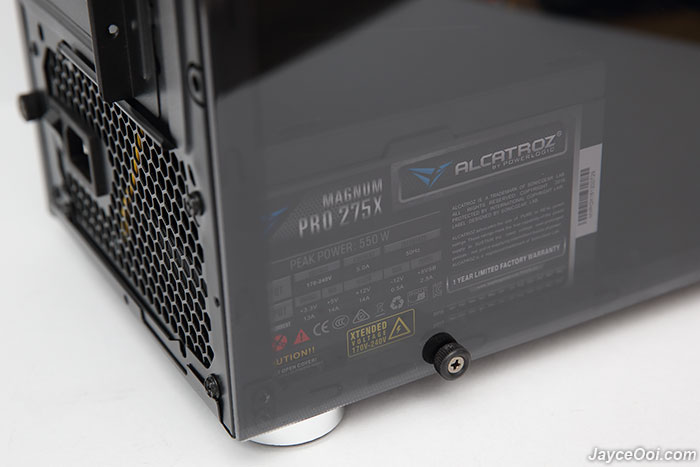 Another fan at the back.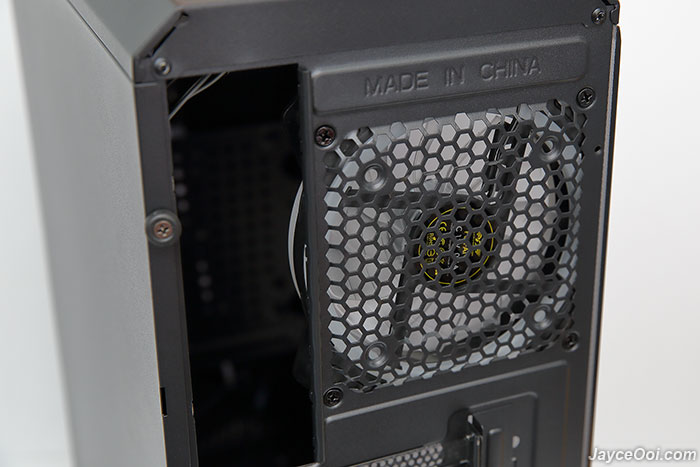 7 slots for expansion.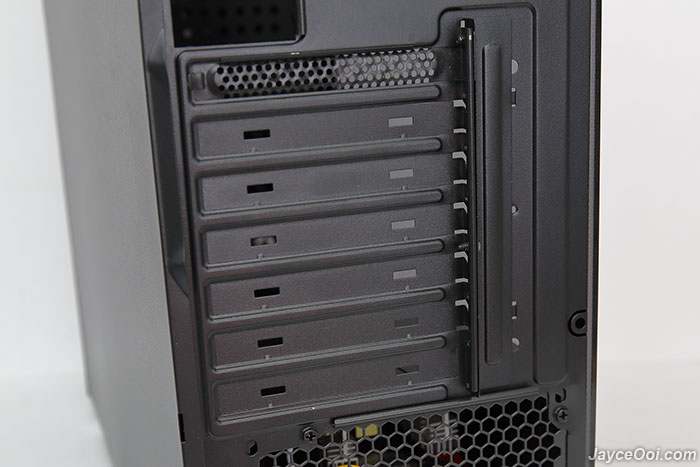 This is Infineon Loop II RGB Kit control board.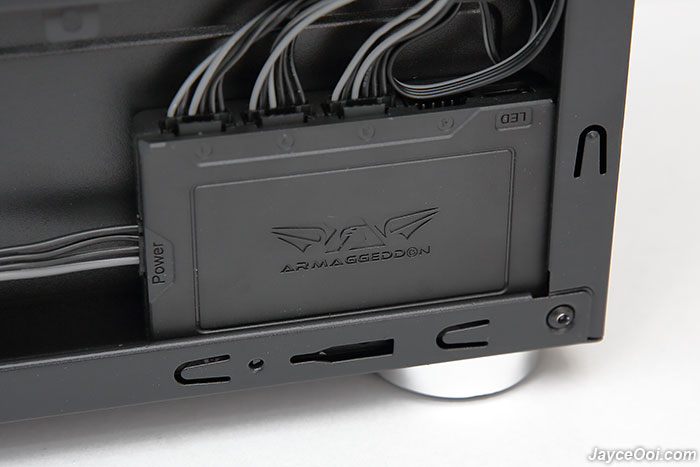 Yes, hidden cable routing as you can see.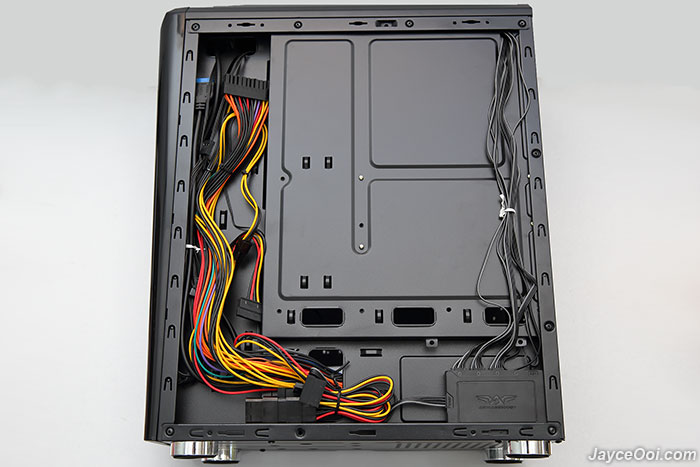 And the usual front panel cables for motherboard.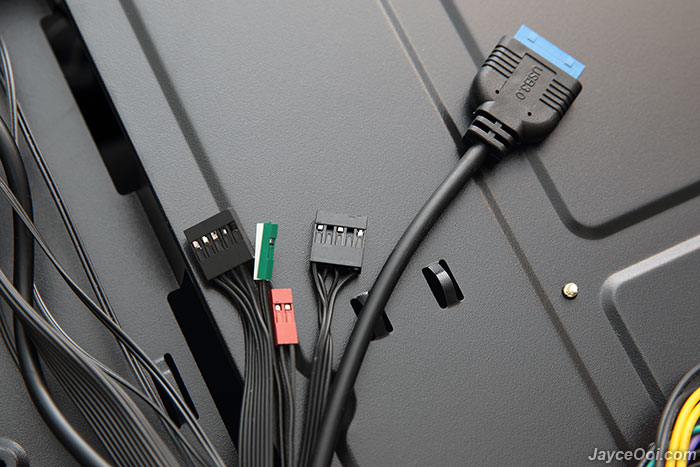 PSU cables (not included as well).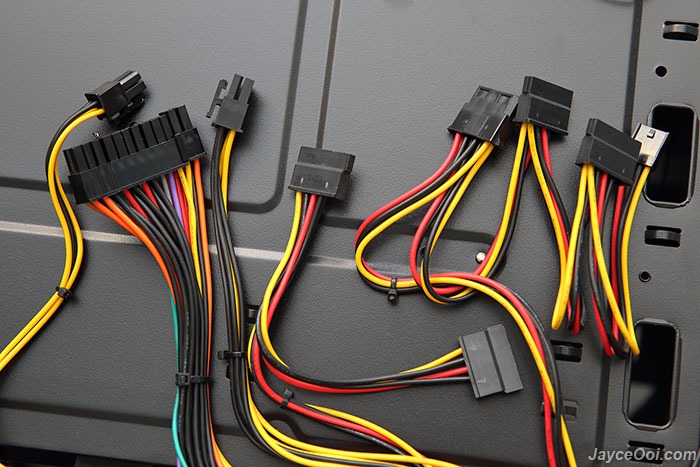 Support ATX, micro ATX motherboard size. And GPU card up to 290mm in length.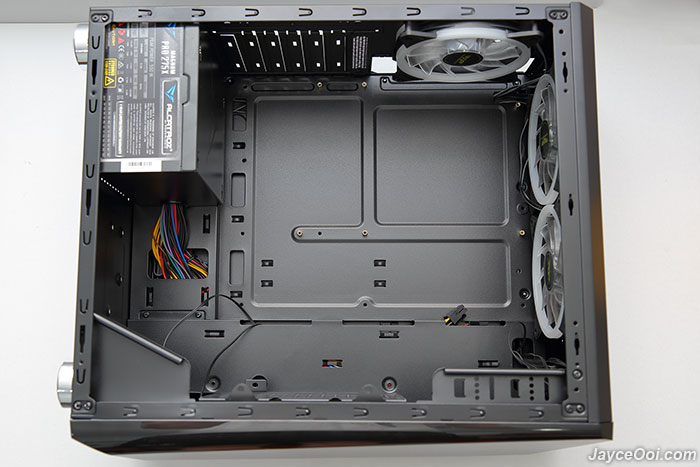 2 x 2.5″ SSD bays and 1 x 3.5 HDD bay.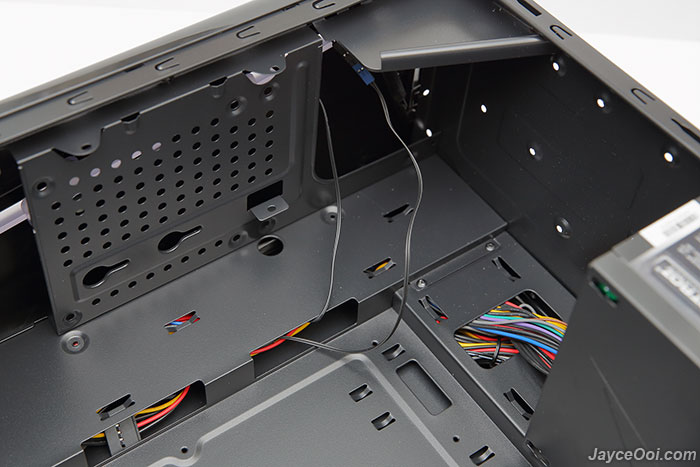 4 stable anti-skid pads at the bottom.
Performance Result
Don't like plain black? Check out white colour model then. By the way, there is no sharp edges in this case. No worry about cutting your finger while installing motherboard, SSD like other budget cases.
Yes, lovely and interesting RGB lighting effects with animation. Just use the remote control to play around the colours and effects that you prefer. Surely, it will improve your gaming experience. And spice up your life too. Before I forget, those fans are quiet too at 1200 rpm. Sufficient to cool down everything.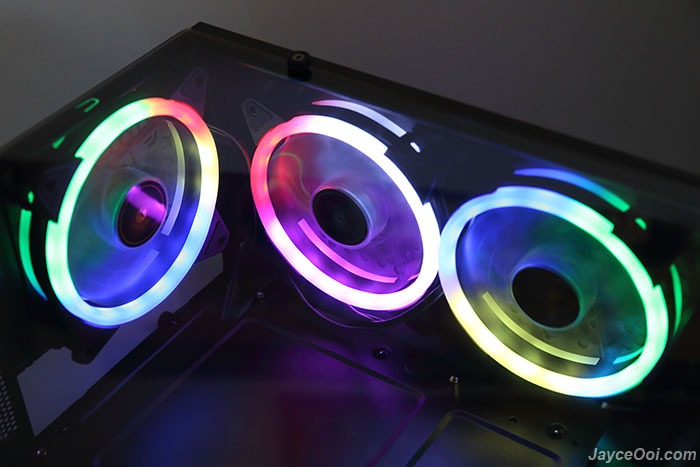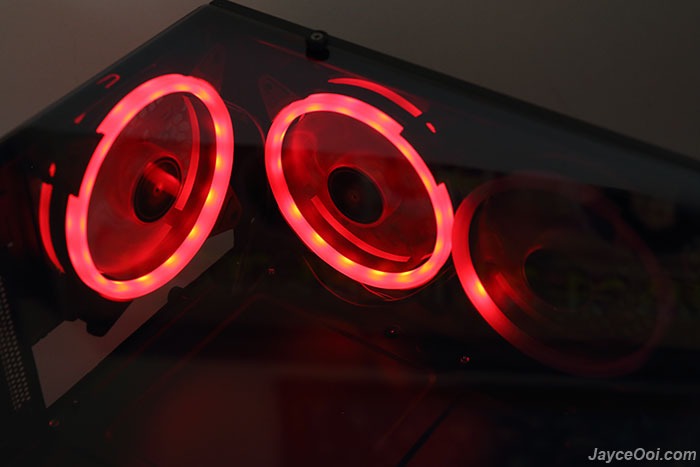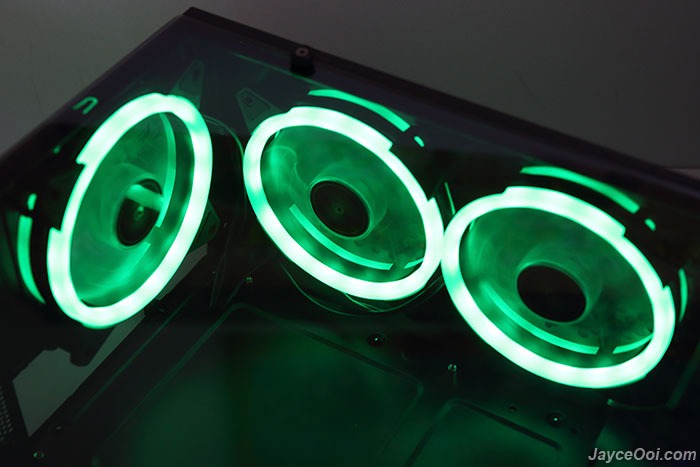 Advantages
Lovely RGB light effects
See through side panel
Great build quality
Quiet fans
Stylish design
Limitations
Conclusion
Looking for a budget yet stylish gaming case? Give Armaggeddon Kagami K1 a try. Spice up your life with Infineon Loop II RGB Kit. More information can be found at Armaggeddon Website. Get yours at Lazada.