Introduction
Yeah… One of my favourite budget gaming mouse has another upgrade again – stealth mode. Yes, mouse click for both left and right are silent now. As usual, it is loaded with 6400 CPI and lovely RGB light animations. Does it perform well as a budget gaming mouse? Read on to find out…
Special Thanks
This review is possible thanks to below companies. Be sure to check them out…
Armaggeddon for this Armaggeddon RAVEN III Stealth RGB Gaming Mouse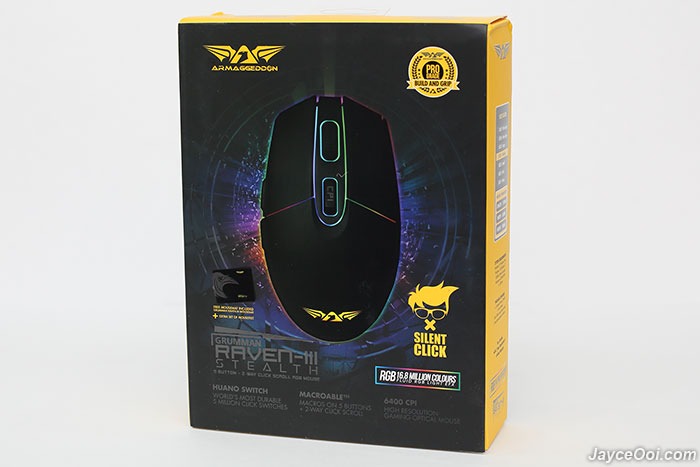 Package Content & Design
Everything comes well-protected. Besides mouse, there is an extra free Armaggeddon RAVEN III mouse mat included too. Additional teflon mouse feet for replacement and user manual. Lastly, you need to download software driver from Armaggeddon Website as usual.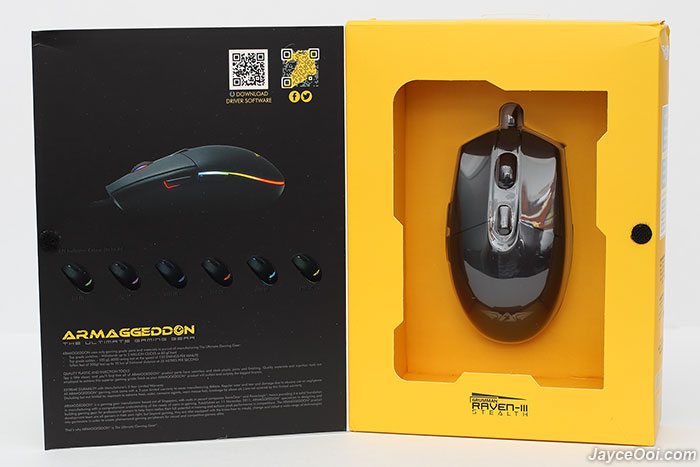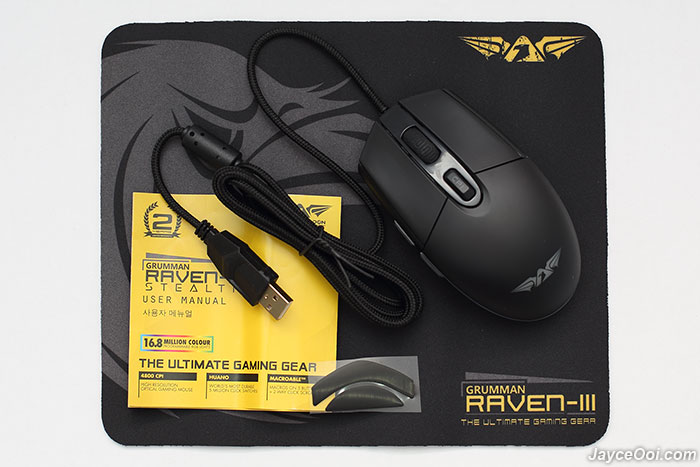 Build quality is excellent for this lightweight and medium toward small size mouse. Solid plastic housing is being used here. It has smooth matte surface and ergonomic is great for both hand. All 3 grips can be used depending on your hand size. And buttons can be accessed easily as well. 2 glide pads at the bottom. And it is loaded with 1.5m ultra-durable braided cable with anti-interference magnet ring too. As usual, do refer to all the high resolution photos for details…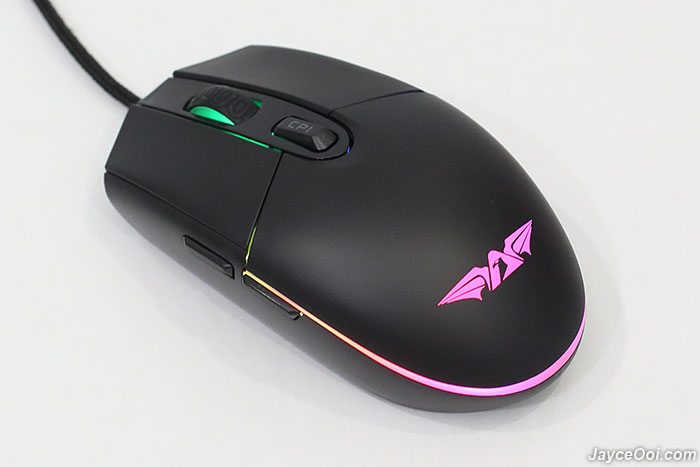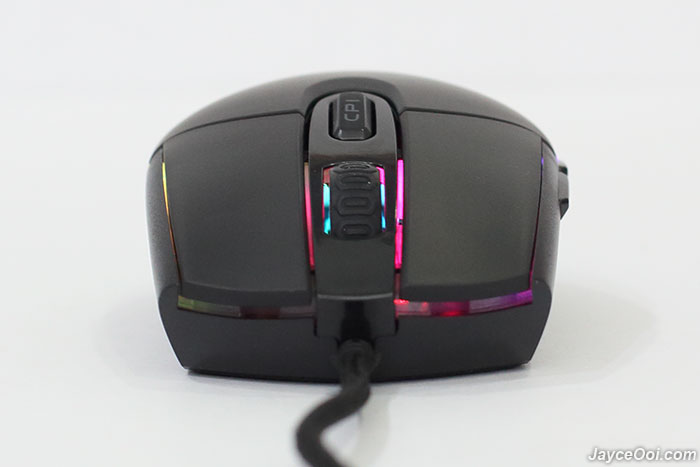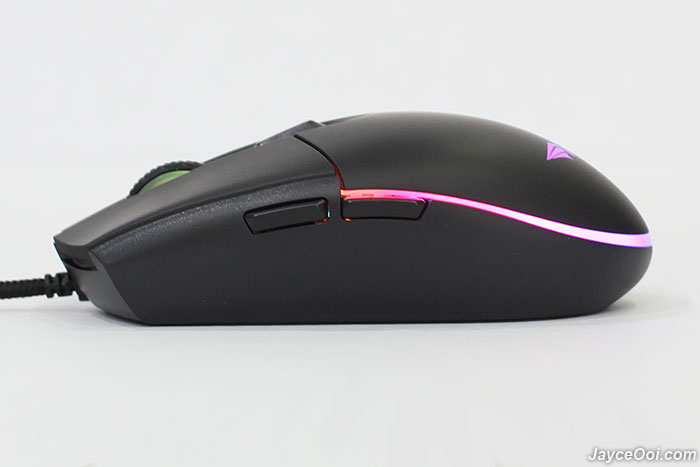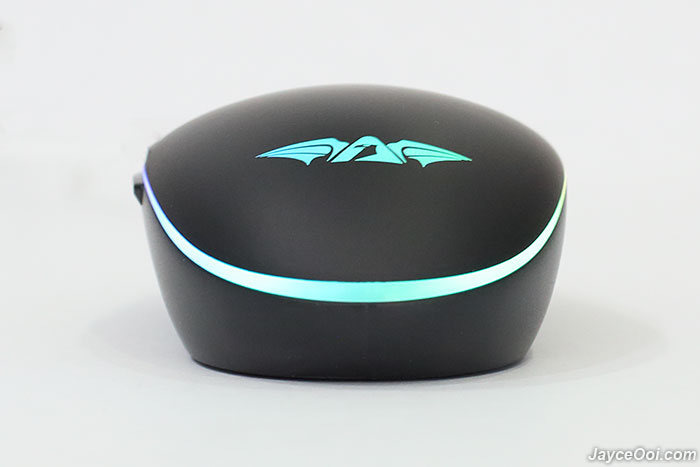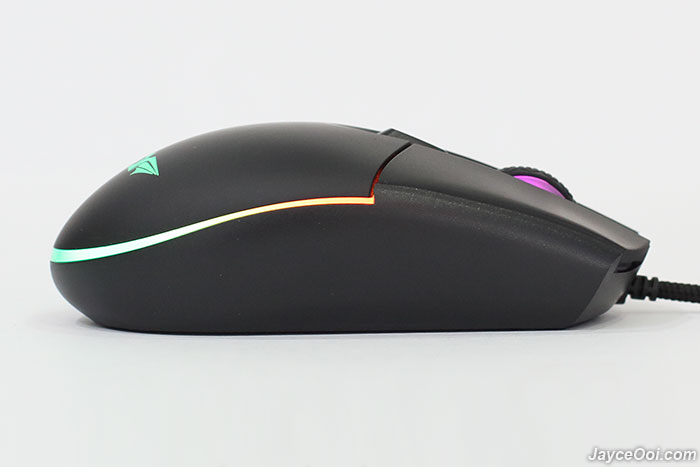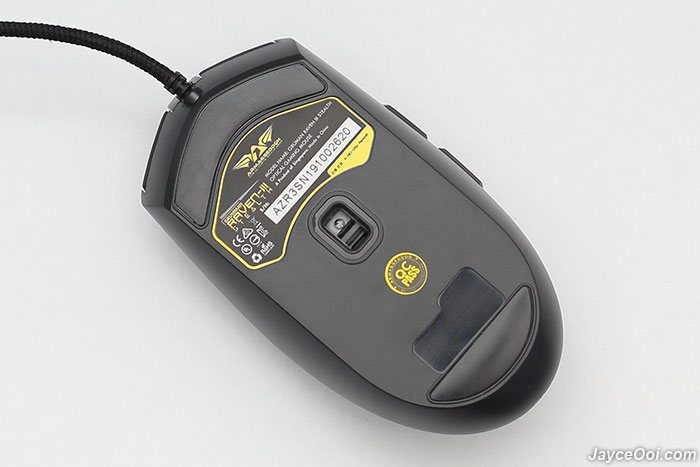 Software
RAVEN III Stealth is using the updated software driver just like Armaggeddon RAVEN III 2019 Edition. You can select up to 6400 CPI this round. And a lot of lighting effects to select. Yes, those effects are lovely. Great for both day and night indeed.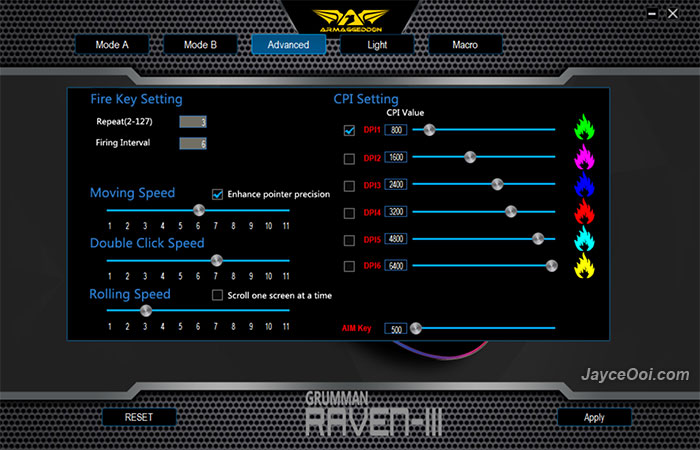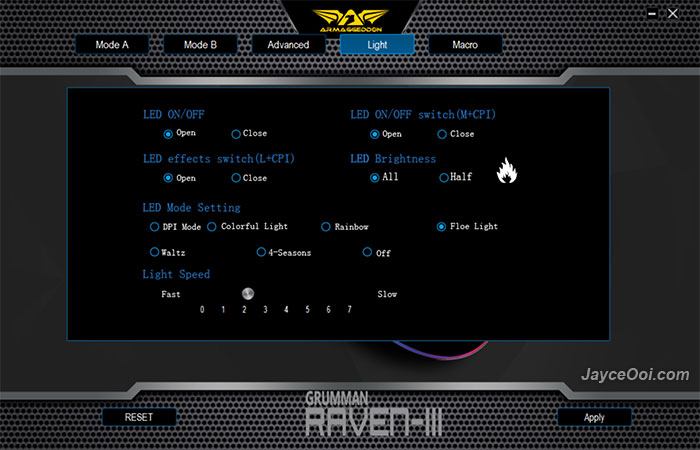 Performance Result
199 Armaggeddon custom optimized gaming sensor on RAVEN III Stealth is working decent as expected. You can use it on most surfaces including slightly shinny and reflective ones. The optical sensor that is located at center of the mouse is great. No new learning curve is needed. Ergonomic is perfectly well and fits for small to middle size hand. Buttons are responsive and feedback is good too thanks to durable Huano switches. Yes, it is totally silent! Great to have LED light on scroll wheel. You can easily know which CPI you are using now. Scrolling is decent too – not too tight or loose. Good for both gaming and surfing.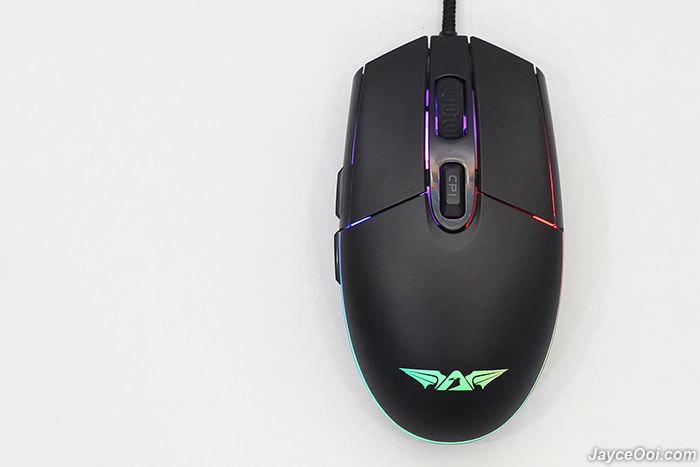 Advantages
Decent optical performance
Great ergonomic for comfortable grip
Silent click
Adjustable CPI values
Customizable keys & LED lights
Stylish design
Limitations
Conclusion
Looking for a budget RGB gaming mouse? Be sure to check out Armaggeddon RAVEN III Stealth. You will love its decent optical sensor and great ergonomic. Don't forget the silent clicks and lovely RGB lights as well. Wait no more, get yours at Lazada now.