Introduction
It's true wireless earbuds world nowadays. Don't have one yet? Check out TWS 2 from SonicGear then. It is loaded with Bluetooth 5.0, ergonomic in-ear design, touch control, up to 7 hours music playtime + 12 hours with charging case. Lightweight and mini in size. Sound nice? Let's find out now…
Special Thanks
This review is possible thanks to below companies. Be sure to check them out…
SonicGear for SonicGear TWS 2 Wireless Bluetooth Earphones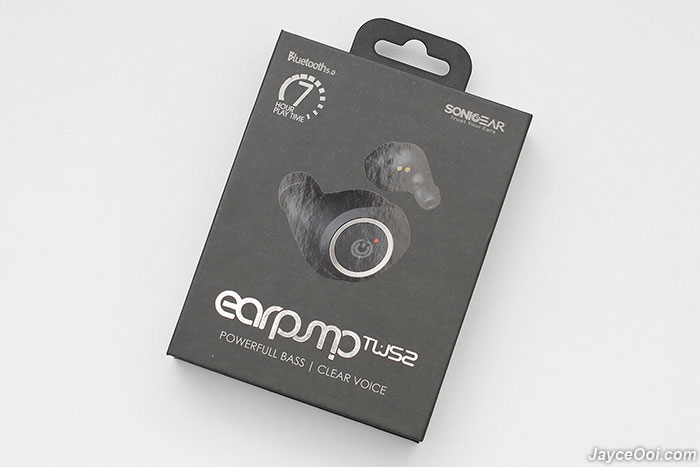 Packaging and Design
SonicGear TWS 2 comes well-protected. There are earphones, charging case, additional ear tips (M & L), USB-C charging cable and user manual in the package.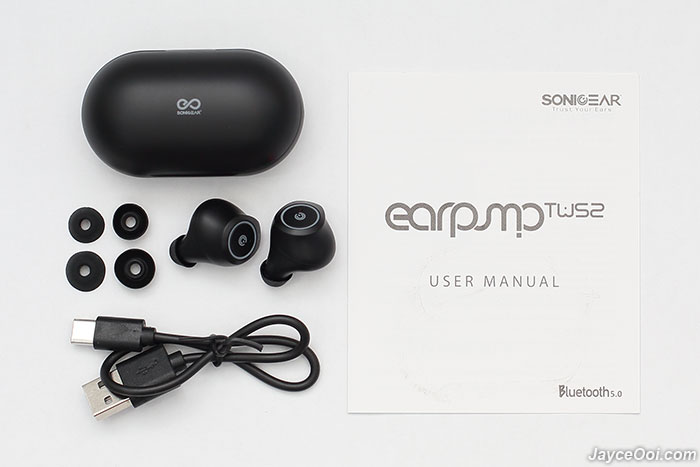 Build quality is decent with sturdy plastic housing. Matte surface with slightly shinning. Light in weight yet stylish. By the way, there are 2 colours to choose – black and white. On top of the earbuds, there is touch control button and blue/red LED light indicator. The microphone should reside in the tiny hole there. Lastly, the charging case is small and nice. Loaded with latest USB-C port but comes with 1 LED light indicator only.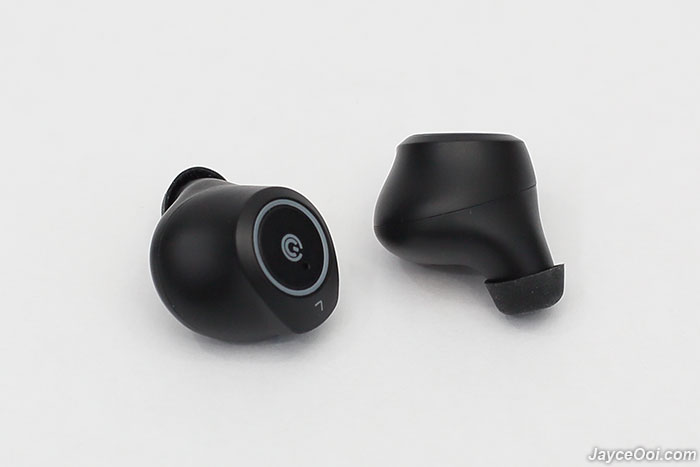 Alright, here are the additional ear tips (M and L).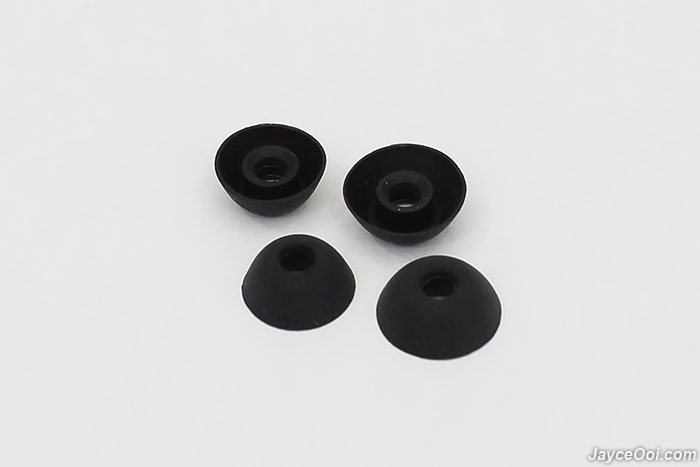 Fit, Comfort & Isolation
SonicGear TWS 2 has relatively short ear tips. But no worry, it is comfortable to wear it for long hour thanks to great ergonomic in design. In addition, it stays securely while exercising and jogging. No worry about dropping it at all since it's so light. Just pick the correct ear tips size that matches you will do. Lastly, it has great noise isolation. It will block some of the environment noises while music is being playback.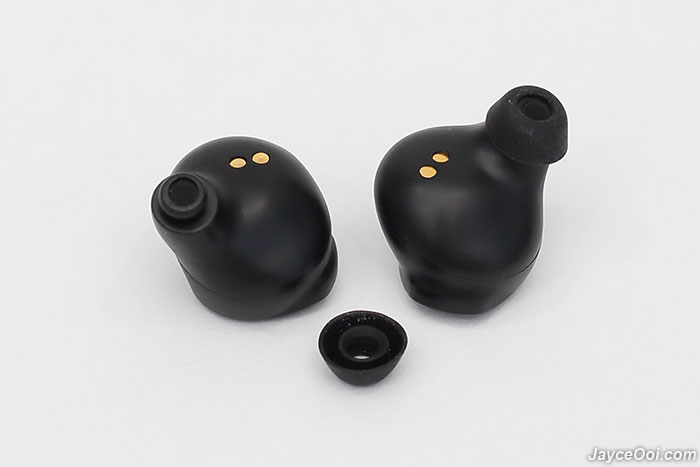 Performance Result
Bluetooth range performance is great as well. Easily go up to 7m with obstacles like walls. Connection is very stable too. Furthermore, the audio and video are almost in-sync that suitable for movie, games and TV drama. As usual, you can use it as stereo or mono as you wish.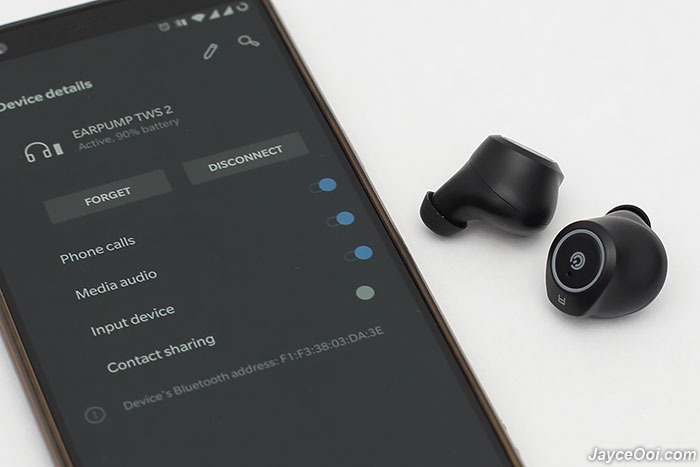 Based on specs, you can enjoy up to 7 hours of music playback. Extra 12 hours of listening with the charging case. More than enough for your daily sport activities. And there is battery indicator status on iOS and Android devices. Never forget to charge it when low power.
Phone call experience is average. Others can hear me clearly but I sound like in a small room. As for myself, I can hear other clearly.
Sound Quality
Earpump TWS 2 has balanced toward warm sound signature. Yes, you are getting slightly more bass than treble. But no worry, bass is well controlled and not over bloated. In short, TWS 2 sounds good for the price. Highs are smooth with no harshness at all. Mids are okay with clean vocals. As for bass, it is pumping here and there. Action movie and games perform well there. And bass heads will love it too. Soundstage performance is average. Everything is close to your ears. Therefore, instruments placement separation is okay only.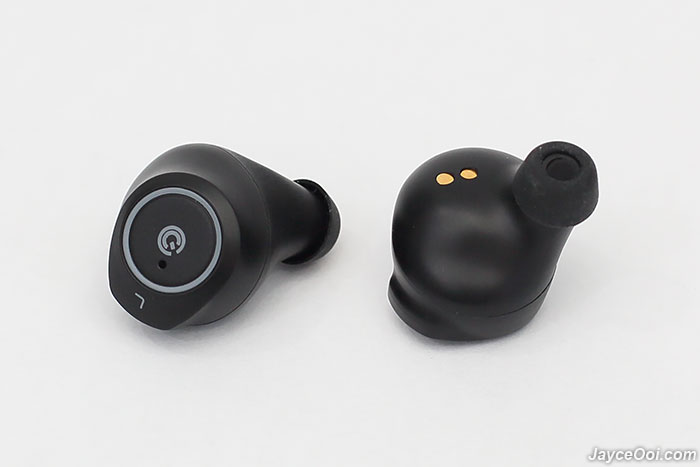 Advantages
Balanced toward warm sound signature
Wide Bluetooth range
Long battery life
Great noise isolation
Comfortable for long hour wear
Decent build quality
Limitations
Average microphone
Average soundstage
Conclusion
Love smooth treble with slightly heavy bass in-ear true wireless? You need to check out SonicGear Earpump TWS 2 then. Enjoy wide Bluetooth range and comfort to wear. More information at Lazada. Get it there too.