Introduction
Sweat-proof, magnetic clasp and powerful bass. Yes, that what you get from Brainwavz BLU-300 Wireless Sport Earphones. And it comes with microphone and multi function remote as well. Great for phone calls and media playback no doubt. Up to 8 hours of non-stop music playback. Does it sound great? Read on to find out…
Special Thanks
This review is possible thanks to below companies. Be sure to check them out…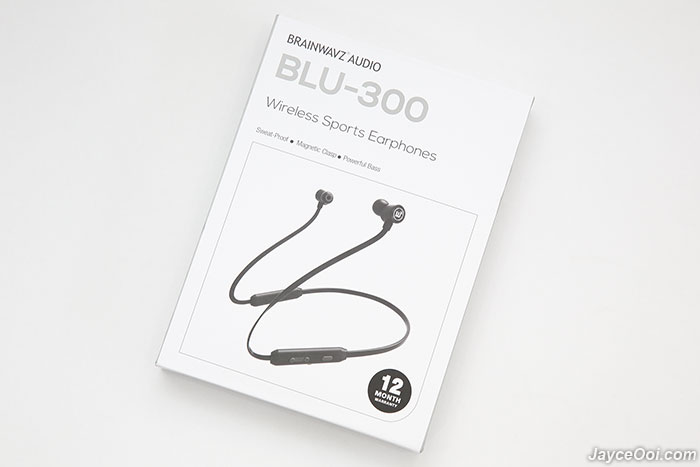 Package Content
Brainwavz BLU-300 comes well protected. Once opened, you can find the Bluetooth earphones, another 2 pair of silicone tips, user guide and micro USB cable for charging. Be sure to go through the guide to learn all the functions.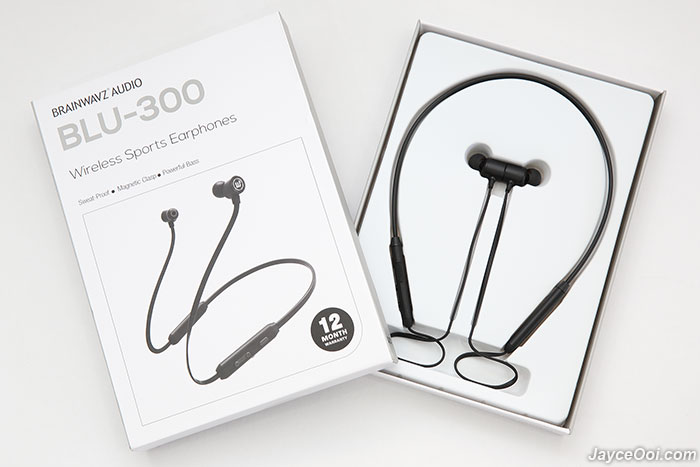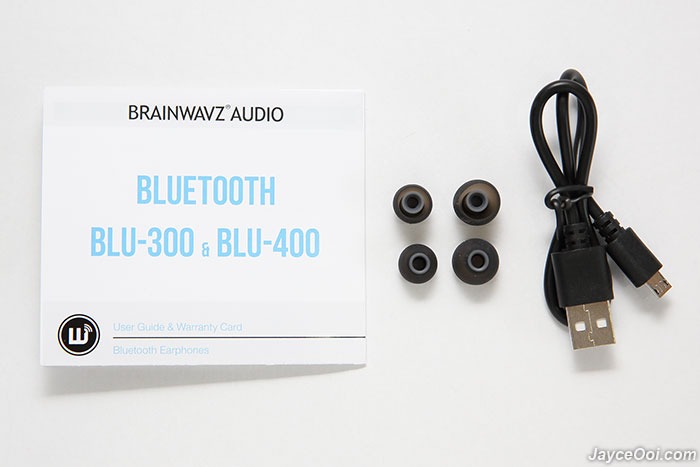 Design & Build Quality
Brainwavz BLU-300 build quality is great thanks to sturdy and smooth matte plastic housing with magnetic metal plate. Cable is flat and solid. It's great to have built-in microphone for phone call. And remote to control media playback, volume and even answering call. Micro USB port is there for charging too.
Fit, Comfort & Isolation
Yes, I have no problem to get good fit with multiple of ear tip sizes. Thanks to relative small housing and 45 nozzle design. The IEM stays on my ears during light exercise and jogging. The neckband design helps as well. Wireless earphones is much better at sport compare to wired ones. Don't forget the sweat-proof design for active lifestyle too. Comfort wise is good. Same apply to isolation. Yes, it does block out some of the environment noises.
Performance Result
Outstanding Bluetooth range! Period. Yes, Brainwavz BLU-300 can to go up to 8m+ with obstacles like walls. It also support Multipoint function that let you connect 2 devices at the same time. Yes, you can answer call from phone and listen to music from tablet. No need to disconnect and reconnect here. Yes, phone call quality is excellent. Others can hear my voice loud and clear. And it does not have much lag between video and audio too. That's great.
I am getting around 7.5 hours of non-stop music playback. All thanks to built-in 100mAh lithium battery. Surely more than enough for your daily sport activities. And there is battery indicator status on iOS and Android devices as well. Lastly, it requires less than 1 and a half hour to fully charge.
Extra bass! Yes, Brainwavz BLU-300 has more bass than treble. Toward warm sound signature for sure. Great for those bassheads. Yeah… Feel the extra bass pumping here and there. Soundstage is average at best. And vocals are closer to the ears. Put up some fast and energetic music. Your workouts and sports will not be the same again. Let's the beats flow through you. Overall, BLU-300 sounds nice for the price.
Advantages
Extra bass
Ultra wide Bluetooth range
Long hour battery & fast charging
Sweat-proof design
Sensitive microphone
Multipoint support
Limitations
Conclusion
Looking for a wireless sport earphones lately? Be sure to check out Brainwavz BLU-300. Enjoy extra bass out of it. Wide and stable Bluetooth connection. Long battery life for non-stop workouts. And sensitive mic for phone call too. As usual, do visit Brainwavz Website for more information. And get yours there.