Introduction
Hey guys, check out my latest headphones from Brainwavz. Yup, it is HM5 Studio Monitor Headphones with neutral sound signature. HM5 feature an over the ear design which sits comfortably and provide good isolation with passive noise cancellation. Besides, its 42mm closed dynamic CCAW drivers are designed to give astounding sound for almost any genre of music. Accuracy, clarity and wide soundstage are what you will get. Do you know how does a neutral sound signature headphones sound like? Stay with me to find out…
Features
Neutral sound signature
1.2m and 3m detachable cables included, use with your portable rig or home rig
Large, comfortable over the ear cups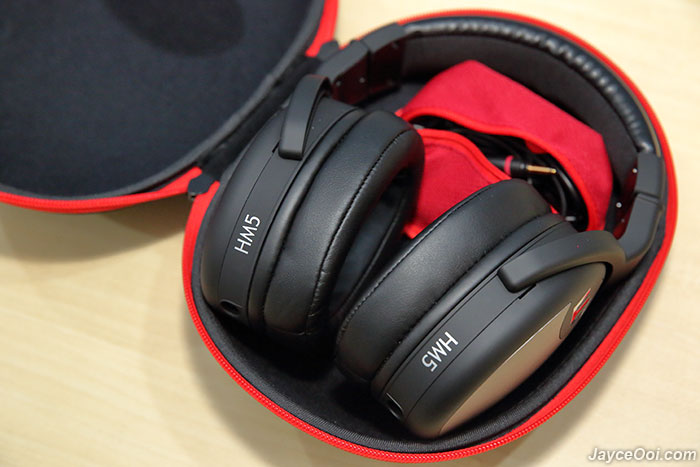 Package Content
After opened the box, you will find a black hard carrying case. Everything is well protected inside. Yup, Brainwavz HM5 and all the other accessories like 1/4″ adapter, extra set ear pads, 1.3m detachable cable, 3.0m detachable cable, instruction manual and warranty card are there. Yes, there is carrying strap to attach to the case for ease traveling. And the 3m cable plus 1/4″ adapter will able to connect to your home Hi-Fi system while enjoy music on big sofa. There is even a detachable internal pouch to carry additional accessories. Nice one…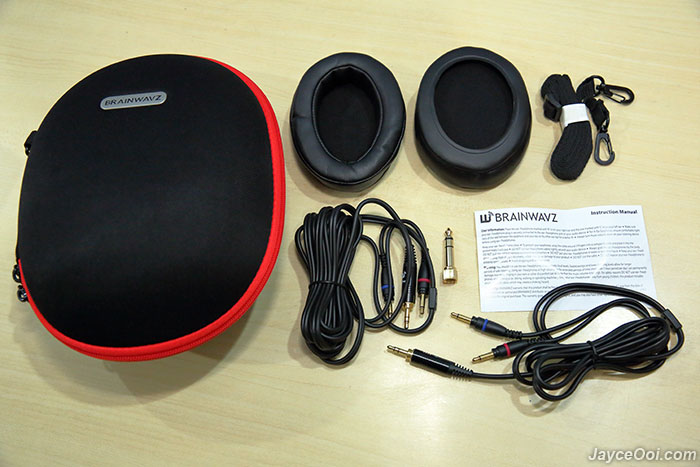 Specifications
Transducers/Drivers: Closed dynamic, 42mm
Rated Impedance: 64ohms
Sensitivity: 105dB at 1mW
Frequency range: 10 ~ 26.5KHz
Rated input power: 100mW
Plug: 3.5 mm gold plated
Cable length: 1.3 meters & 3 meter detachable cables
Warranty: 2 years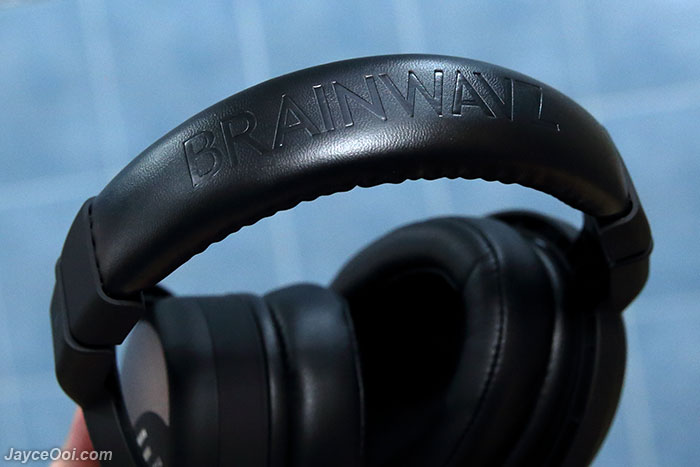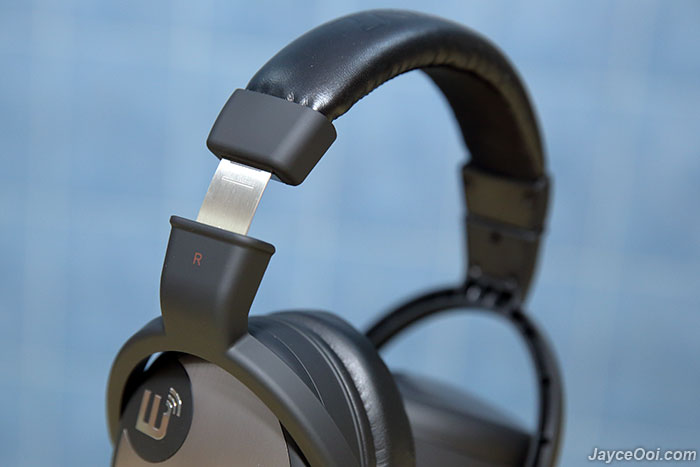 Design & Build Quality
Brainwavz HM5 build quality is excellent. This is the part that you shouldn't be worry about else Brainwavz won't offer 24 months warranty for all they products. Alright, let's talk about its design. The headband is well cushioned to provide comfort and stability. And there is engraved BRAINWAVZ wording on top of it. The headband height is adjustable and ear cups are able to rotate for perfect fit. And both soft ear pads and metal plated outer finishing cups are removable. Yes, you can change sound characteristics with different aftermarket replacement ear pad types like angled, hybrid and velour in addition of stock pleather type. Changing the ear cups will change the sound signature and the look too. Create your own 3D print cups for that. Cables are removable as well and the coloured red and blue rings will ease to determine left and right channel. And the 3.5mm plug and 1/4″ adapter are gold plated.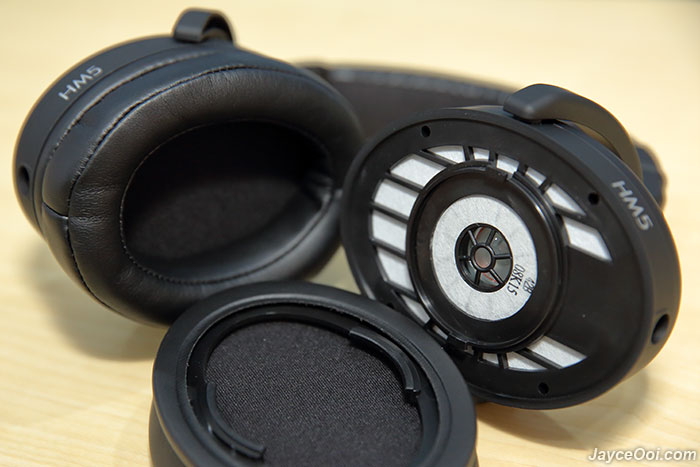 Fit, Comfort & Isolation
Brainwavz HM5 has tight clamp force when first come out of the box. Not a big issue as it can be solved easily by stretching the headband beyond normal wearing width (like the last picture which I did). You won't feel the clamping force anymore after stretching. A big thanks to the thick and extremely soft large pads too. It is pleasant to wear long hours for music and movie. Yes, HM5 has great passive noise isolation. It surely blocks some environment noises. And there is almost no sound leakage. Others won't be able to hear what you listen to. Hmm… It was raining again and I yet to know until took off HM5.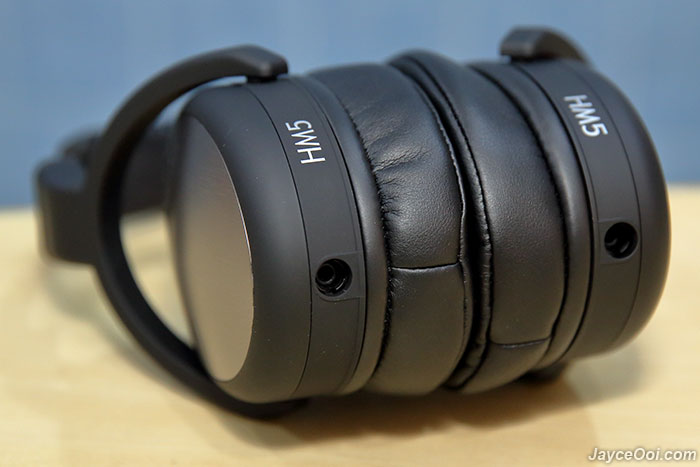 Sound Quality
Brainwavz HM5 is easy to drive even with 64ohms impedance. You just have to put up a little bit more volume than usual earphones. That's it. Overall, it has smooth and clean sounding. Details are there and the level of clarity is good. Instruments are well separated. Soundstage is wide for a closed back headphone. Yes, you can feel the depth and width of your music. For details, highs are very good. No sight of harshness. And well in control. Mids perform well too. The female vocal is sweet to hear. Bass has nice extension. Yes, it's still there just not like average v shape headphones that focus more on bass. So bassheads do take note on this.
Brainwavz HM5 performs well on all the POP, R&B and country genre songs that I love. Faye Wong vocal on Eyes on Me is clear and so sweet. All the instruments have the details that should be. And enjoy the clarity of the guitar and natural vocal from Taylor Swift's songs like Tim McGraw and Mean. The piano and cello from The Piano Guys sound great too. All in all, HM5 is a nice addition to your headphone collection for neutral sound.
Advantages
Crystal clear, detail & neutral sound
Spacious soundstage
Excellent build quality
Comfortable for long hour wear
Removable ear pads & cups
Great passive isolation
Plenty of accessories
Limitations
Tight clamp force at first (solvable)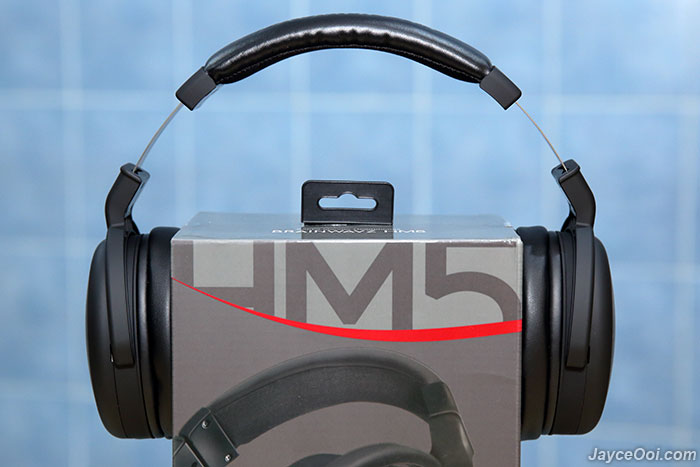 Conclusion
Brainwavz HM5 has excellent sound, smooth and spacious soundstage. High level of detail and clarity. And comfortable for long hour wear. Furthermore, it comes with 24 months warranty. Interested? Do visit Brainwavz Website for more information. And get your here.