CES 2020 – Serving as the proving ground for innovators and breakthrough technologies which attracts around 4500 worldwide business leaders and pioneering thinkers across the globe rolled into Las Vegas on January 7th, 2020 for 4 days. CHOETECH was also an exhibitor this year. With its increasing brand awareness and customer base, CHOETECH is committed to R&D, design, production and supply of various consumer electronics accessories since the beginning.
At the exhibition booth on CES 2020 (Booth 36172, LVCC South Hall 4), 3 impressive products made their debut along with other existing CHOETECH Star products, Lets dig deeper to find more information on these 3 new items that were released CES 2020.
16-coil wireless charging pad
This product on CHOETECH counter had a smooth oval shape with a gravure etched printed logo right in the middle. When we dig deeper into hardware, the charging pad uses soft rubber on the surface that gives a good secure feeling when held in hand and also protects devices from slipping while charging. However, it just sounds like every other wireless charging pads on the market but the special thing that makes it CES 2020 expo is the 16 built-in coils!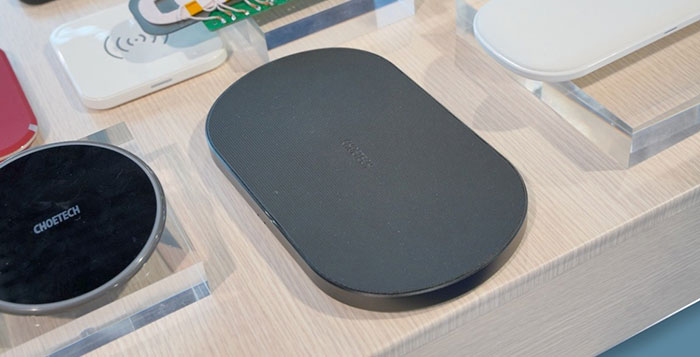 This 16-coil wireless charger from CHOETECH is by far the only charger with the highest number of built-in coils. The 16 inbuilt coils provide a wider effective charging interface and hence enables quick charging. With a large surface area and 16 inbuilt coils, no matter where you keep down your dying devices, enables the corresponding coils to work. It is very convenient.
100W GaN (Gallium Nitride) chargers
The other two 100W GaN chargers – one black and one white with logo on the front side center also captured lot of attention. These 2-small square-shaped units both have foldable pins making it very portable and easy to carry.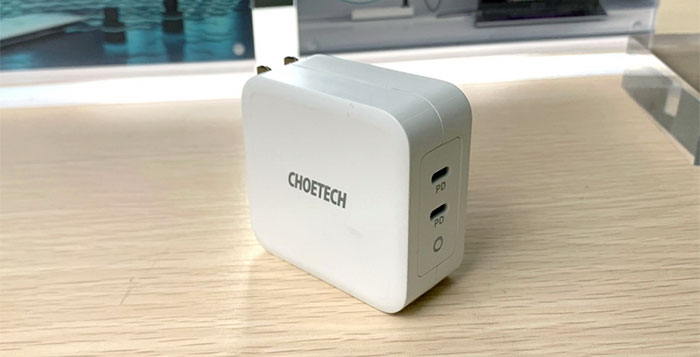 With just one single port, it can support 6 available power outputs: 5V3A, 9V3A, 12V3A, 15V3A, 20V5A, 20.5V4.7A, and the maximum power output up to 100 watts. While dual ports in simultaneous use, it supports 5 power outputs: 5V3A, 9V3A, 12V3A, 15V3A, 20V2.25A, and the maximum power output up to 45 Watts per port.
Above was the first-hand CHOETECH information directly from CES 2020. We will update more once we get additional details about these 3 new products. Stay tuned for more information.