Introduction
120W total system power on the go! Yes, enjoy powerful sound from Vinnfier latest portable Bluetooth speaker thanks to dual 6.5″ driver. In addition, it comes with LED FX, karaoke function, FM radio, MP3 music playback, Aux-in, remote control, TWS and a free wireless microphone. Sound great? Let's find out…
Special Thanks
This review is possible thanks to below companies. Be sure to check them out…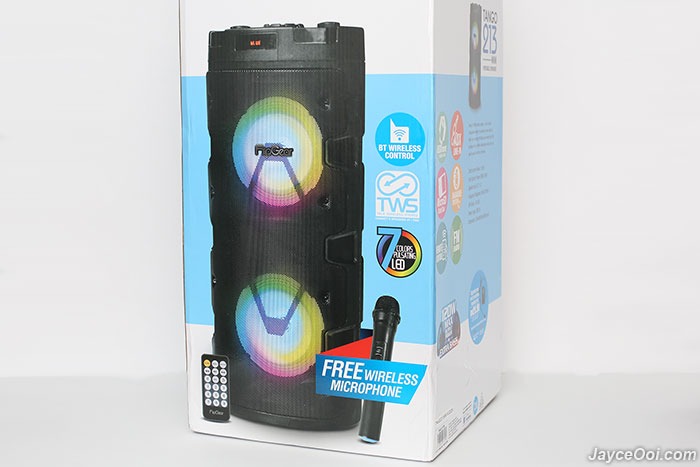 Package Content & Design
Everything comes well-protected. There are Tango 213 speaker, wireless microphone, micro USB cable, mic holder, remote control and user manual in the package. No AUX audio cable can be found.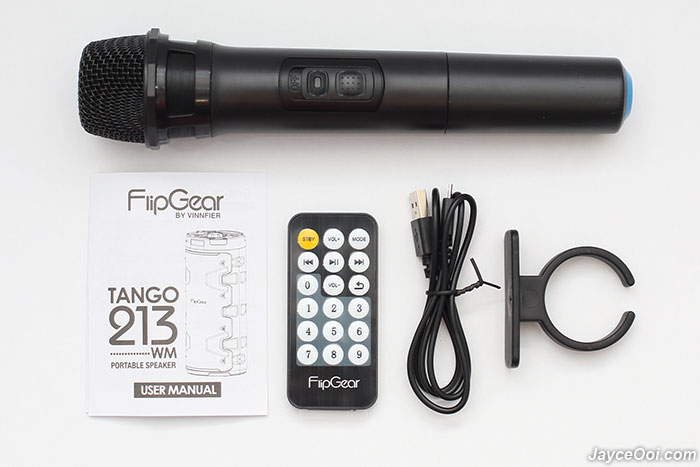 Tango 213 is a tall portable speaker. Build quality is decent for the price. Plastic chassis with metal speaker grill in front. And each speaker driver is loaded with colourful LED lighting effects.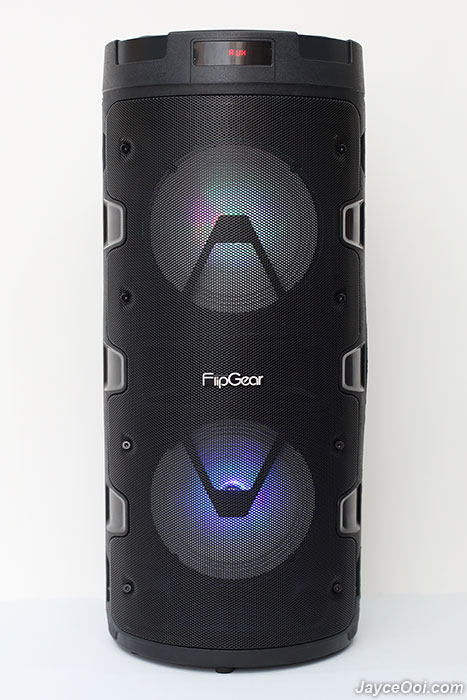 Everything is located on top – volume control, mic input, power switch, LED display, USB port, micro SD slot and navigation buttons. Yes, there is a dedicated volume control for microphone and same applies to bass sound level. No treble though.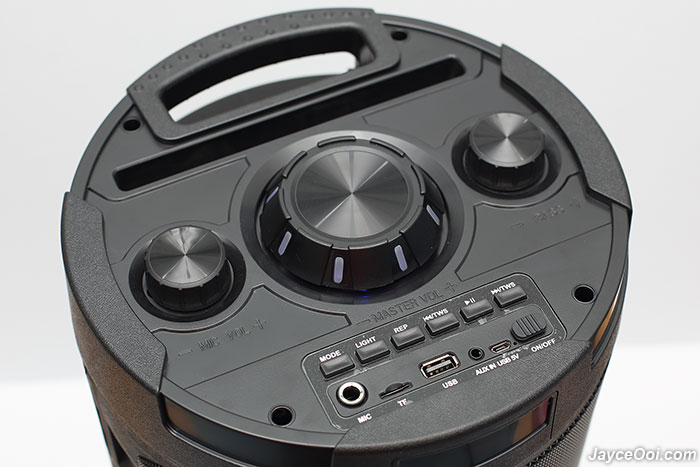 Follow by the useful handle to carry around.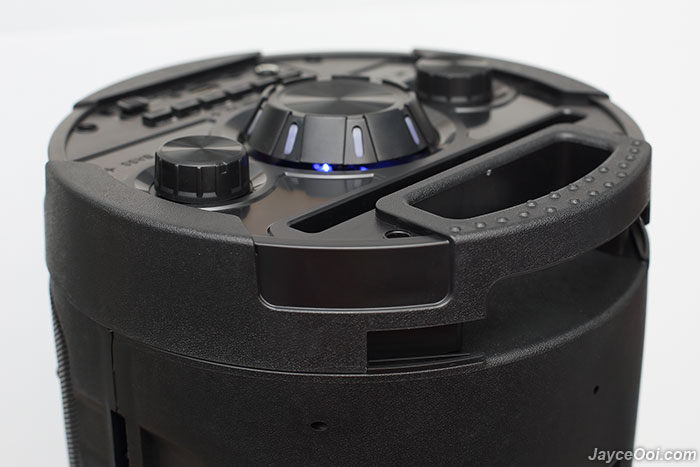 Here are the 6 small anti-skid pads that keep speaker from moving around.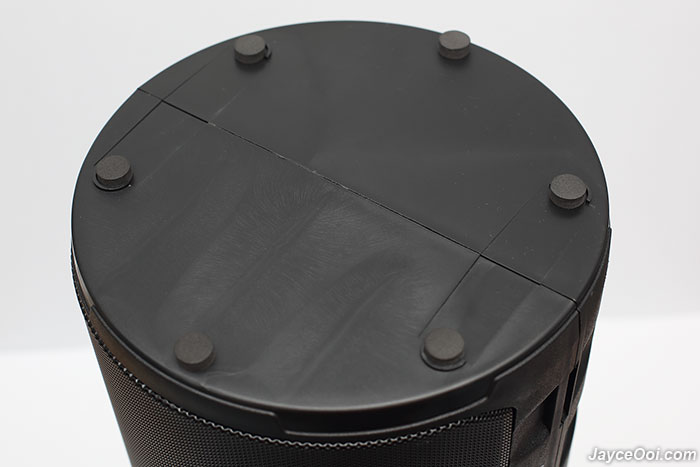 Performance Result
Outstanding Bluetooth wireless range. Easily go up to 8m+ with obstacles like wall. In addition, audio and video are virtually in sync. That's great to watch movie, drama and play games on your mobile devices. FM reception is excellent as well without external antenna. As usual, it is depended on your area reception. Lastly, AUX connection is there for non-Bluetooth devices.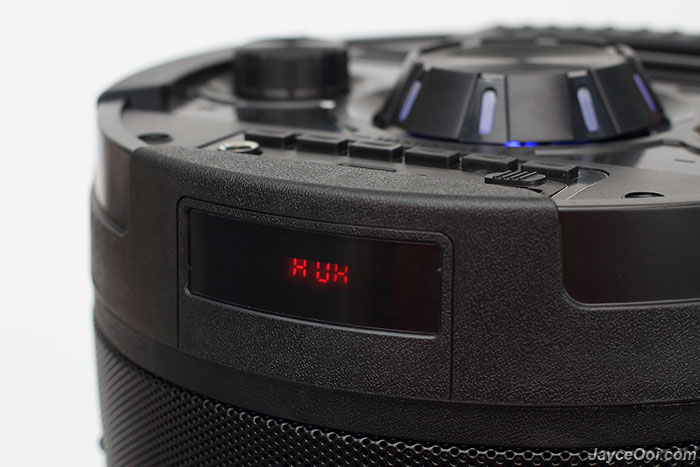 Wireless microphone performance is decent when using it alone without any background music. Dedicated mic volume control does help here. Range is good as well. However, it is kinda soft when other music is being played. So do get Vinnfier FlipGear WM1000U for better karaoke experience.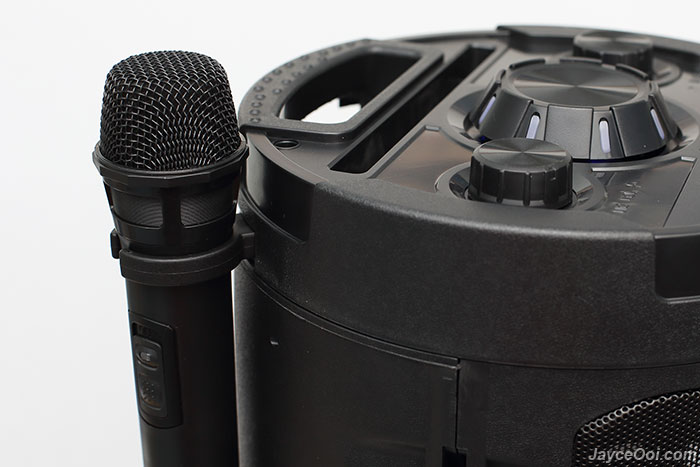 As for MP3 player, it is working fine as expected. It will start to play music once microSD or USB flash drive is plugged in. Besides, FLAC format is supported. Yes, enjoy better sound quality then.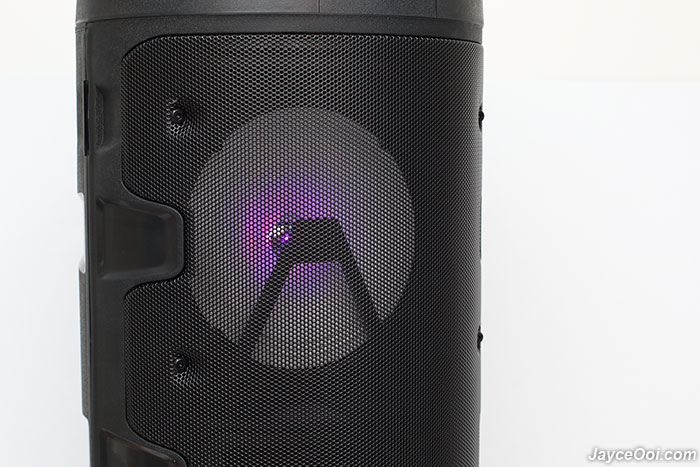 60 watts total power (RMS) is more than enough to fill up the whole large living room. You can throw a small party all day long. As for sound quality, it is good for the price. Loud and clear. Bright sound signature is what you get. Yes, it is focusing more on treble than bass. Enjoy clear and crisp treble. Everything is so clean and easy to get. Same applies to vocals. Both female and male voices sound nice. As for bass, it is there (with max volume level). But still wish that it has even more power for its size. So don't expect subwoofer kind of bass from it. In short, FlipGear Tango 213 WM is great to use for giving speech, clear music playback while on the go.
Advantages
Decent sound for the price
Loud & clear
Wide wireless mic & Bluetooth range
Bluetooth, FM radio & FLAC player
Decent build quality
Limitations
Can't remember last used audio source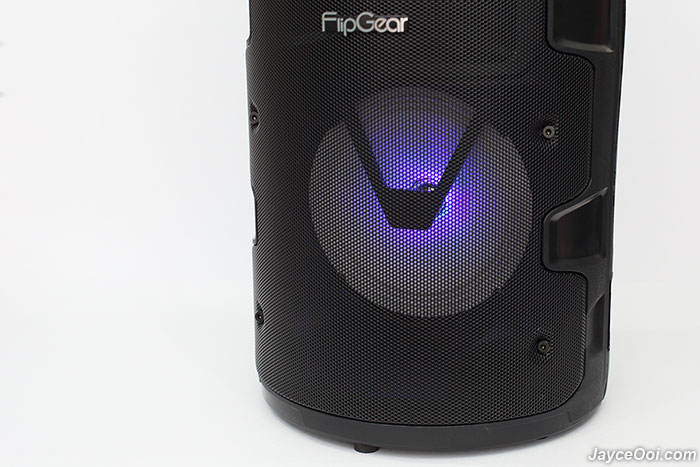 Conclusion
Yes, enjoy loud and clear sound from Vinnfier FlipGear Tango 213 WM. Decent sound performance for the price. Period. Comes with useful wireless microphone too. Get yours at Lazada.