Android 4.0 Ice Cream Sandwich ROM is not perfect on Amazon Kindle Fire yet. So I prefer to have Android 2.3.7 Gingerbread CM7 ROM on my Kindle Fire than Android 4.0.3 ICS CM9 ROM. Luckily, there is not much custom ROM for Kindle Fire (compare to Samsung Galaxy S II). So I can test all CM7 ROM for Kindle Fire. Here is the latest CM7 ROM from XDA Developer, Takenover83 that I tested. It is a barebone version which lot of things have been removed and tweaked.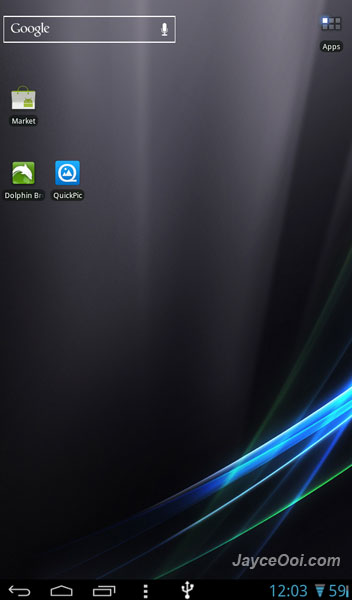 CM7 barebone ROM Features
ICS Themed
Custom boot animation
Kindle Fire Stock Keyboard
intersectRaven kernel OC 1.2Ghz
Modified build prop for more market apps
Ad's blocked via host
SuperCharged!
Gallery3D replaced with QuickPic
Button Savior to replace "Home, Menu, Back" buttons anywhere.
Volume Control to quickly adjust volume anywhere.
Gapps included
Setup to look like a tablet
Antutu Benchmark score in CM7 barebone ROM is faster as it is running at 1.2 GHz (overlocked by default, you can use SetCPU to make it normal at 1 GHz again). As usual, I applied my own tweaks for CM7 Kindle Fire Tablet to suit my taste. And installed those essential apps like browser, music player…
Do visit XDA website for installation details. Below installation guide is just for reference.
Installation guide ~ How to install custom Android ROM on Kindle Fire with TWRP 2.0? (Video)
Download CM7 Android 2.3.7 Gingerbread ROM (02-09-2012) for Kindle Fire here.