Dropbox is a free service that lets you bring all your photos, docs, and videos anywhere. Yup, Dropbox is your free online cloud storage. Any file you save to Dropbox also instantly saves to your computers, phones, and the Dropbox website. Dropbox works with Windows, Mac, Linux, iPad, iPhone, Android and BlackBerry. Besides, you can share folders easily to allow friends and family to view you photos, videos or any files.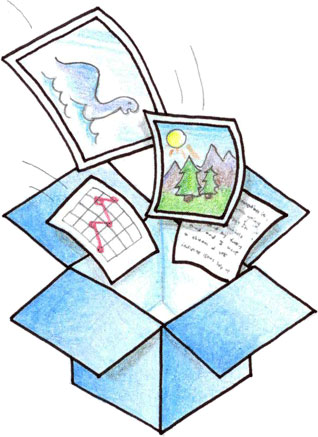 Personally, I prefer Dropbox than Box because it does not have file upload limit (200MB for Box). And Dropbox is better on file synchronization, photo viewing and sharing. However, one thing falls short, Dropbox only give 2 GB free online storage when compare to 50 GB by Box. No worry, you can get extra free 500 MB of storage by using below link to sign up. So what are you waiting for?
Sign up Dropbox here.
Note – You need to install Dropbox on PC in order get extra free 500 MB of storage.