Introduction
Beauty is my name. Yet I have advanced features inside. Yup, I am Elysium Iron Mini by lofree. A portable vintage wireless radio speaker that brings back your old memories with awesome audio performance. And loaded with enhanced bass driver pumps out powerful and full-bodied bass while not sacrificing mids and trebles. Interested? Read on to find out more…
Special Thanks
This review is possible thanks to below companies. Be sure to check them out…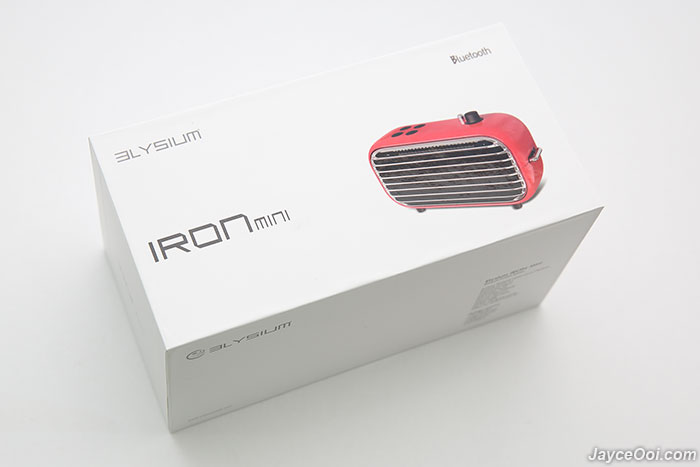 Package Content & Design
Elysium Iron Mini comes with a nice packaging. Well protected as you can see. Once taken out Iron Mini, you can find leather strap, audio line-in cable, micro USB charging cable, some screws and user manual.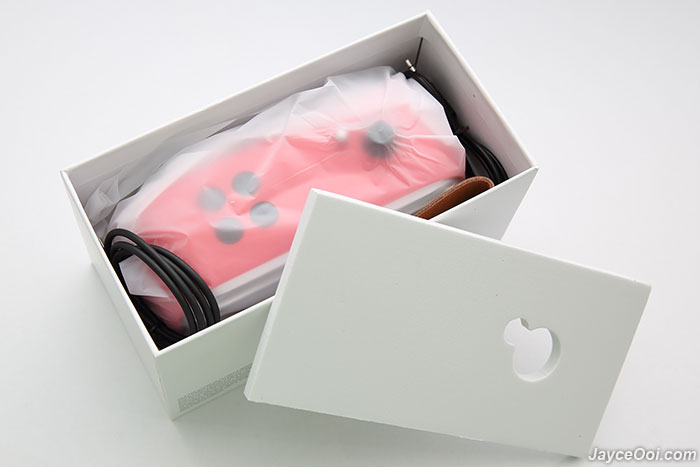 Yes, lot of colours for you to choose. Surely one of them will suite your taste – red, black, white and mint. As for build quality, it is outstanding just like the lovely design. Iron Mini has the round stylish and retro outlook that bring back all the old precious memories…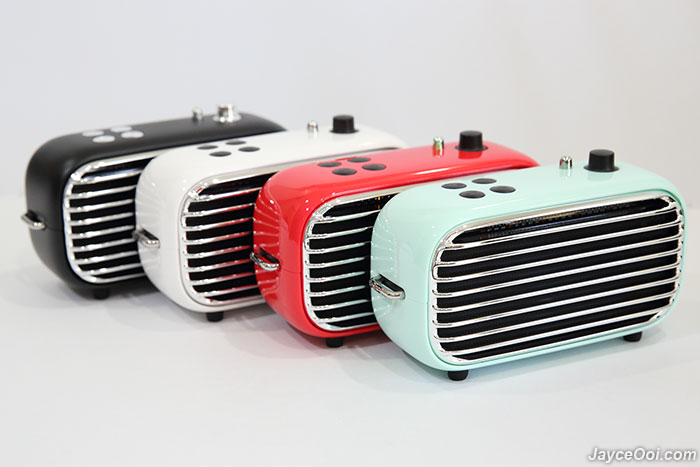 All the buttons are located on top. Black matte ones for mint, red and white model while glossy ones for black model.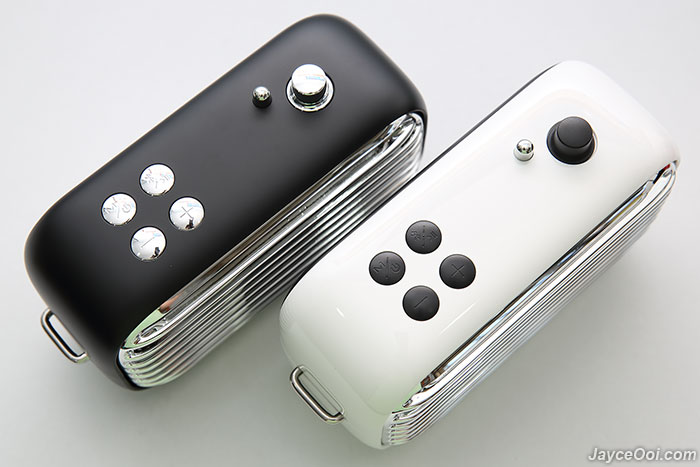 Check out this big and enhanced bass driver. Powerful yet stylish. AUX input and micro USB charging port are just beside it.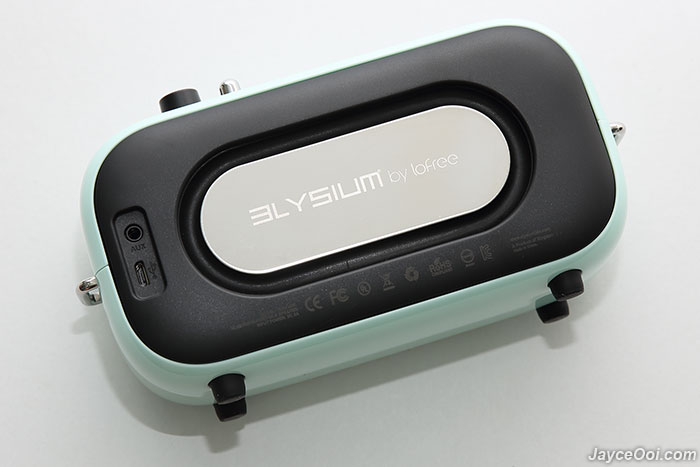 4 flexible anti-skid rubber feets at the bottom to provide stability even at the strongest bass output.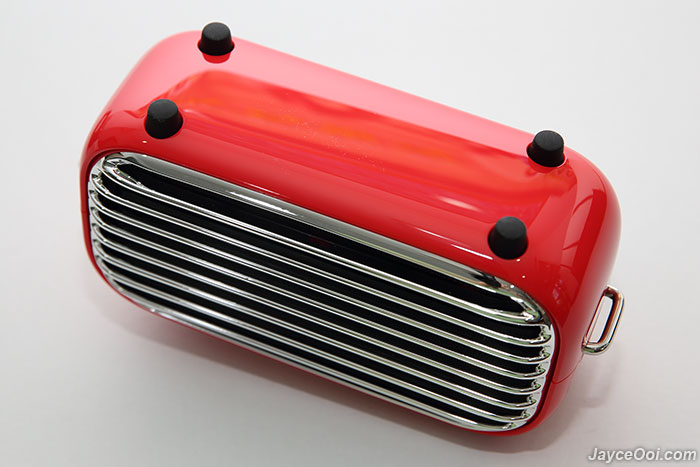 Placement for leather strap. Ease to carry around then.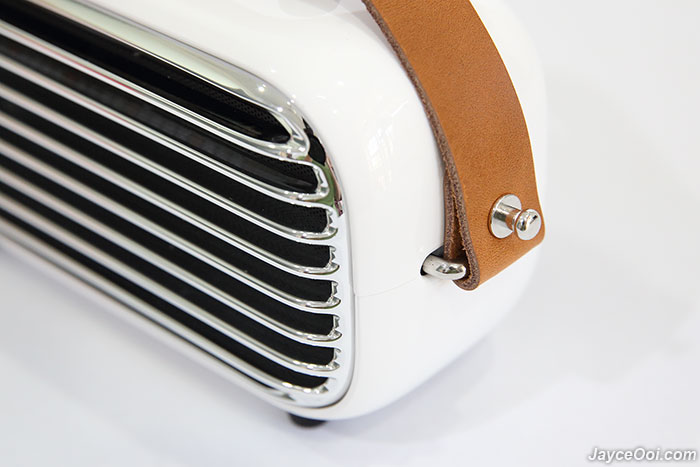 Elysium Iron Mini has 3 audio modes – Bluetooth, FM radio and AUX. Below is the LED light indicator that show media modes – blue for Bluetooth, green for FM radio and orange for AUX connection.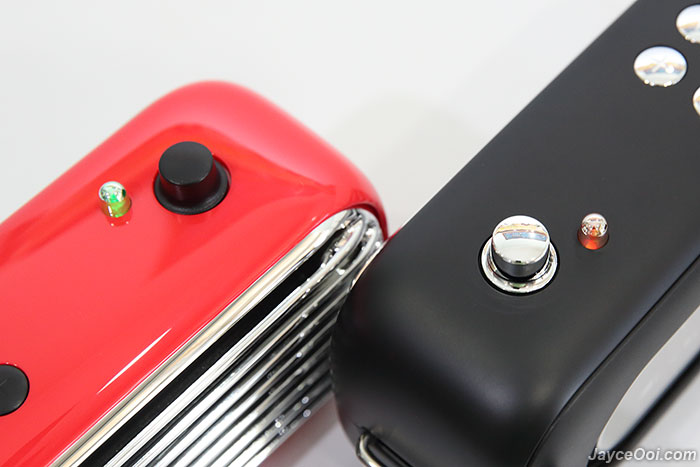 Performance Result
Wireless range is one of the most important parts for Bluetooth speaker. You don't want to get disconnected from time to time, right? No worry, Elysium Iron Mini performs very well in this department. Easily passed the 10m Bluetooth range in straight sight line with no obstacle test. And up to 7m+ with obstacles like walls. Furthermore, it has virtually no lag between video and audio. Great for movie and games too. Lastly, there is AUX in port for non-Bluetooth devices.
7 hours non-stop music playback on 4000mAh battery. Tests were run on average room sound level. Slightly better than specs – 6 hours. I was hoping for more playback hour but guess not. As for self-charging, it takes around 2 hours to fully charge. Yes, it supports up to 2A current just like mid-range smartphone.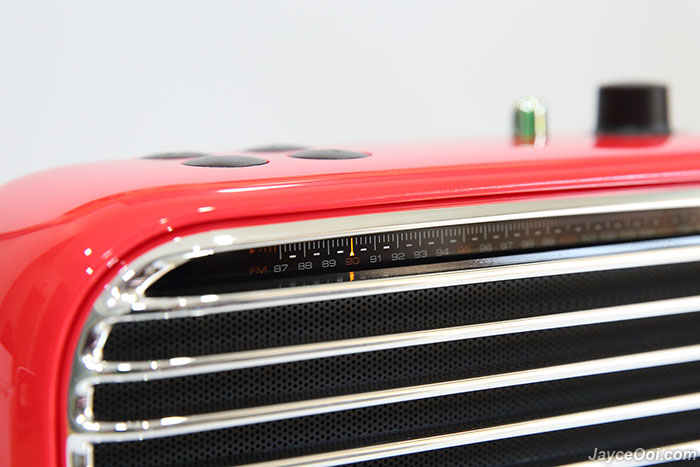 Yeah… Physical rotating dial for RM radio channel scanning. Truly retro indeed and bring back nostalgic memories of the good ol' days of radio channel surfing. And nice LED light indicator too. Reception is great even without external antenna. Of course, this depend on your location.
Sound Quality
Wow… You don't need to be an audiophile to discover the greatness of Elysium Iron Mini by Lofree. Clean, clear, rich in detail and clarity are what you will get. Don't forget the powerful, deep and full-bodied bass too (for its small body size). One of the best portable Bluetooth speakers I heard. Period. Yes, I can ensure you that you won't get such clarity and deep bass from a small speaker much. They are either too bright or too warm. Elysium Iron Mini sounds balanced with richer and full-bodied sounding content. Tiny size with big sound. Yes, it can go real loud here. All thanks to total power output of 20W (2 x 10W drivers).
Overall, crisp and bright is what you will get from highs. You might feel some harshness at first (no worry, burn-in helps to reduce it). Enjoy the clarity of all the instruments. Mids perform very well too. Female vocal like Faye Wong's Eyes On Me sounds so sweet and clear. Same apply to Taylor Swift's songs like Tim McGraw, Mean and 22. Enjoy clarity of the guitar and natural vocal. Lastly, the amazing deep bass (for its size). Yup, feel the deep and powerful bass pumping on Michael Jackson's Billie Jean, Beat It and Black or White. In short, totally worth the price you pay.
Note – do burn-it for several days to get the best sound quality. Especially lower the harshness in highs. Bring smoother sounding.
Advantages
Crystal clear, detail & balanced sound
Amazing deep bass for its size
Awesome retro design
Wide Bluetooth range
Excellent build quality
Built-in FM radio
Lightweight & portable
Limitations
Battery life can be better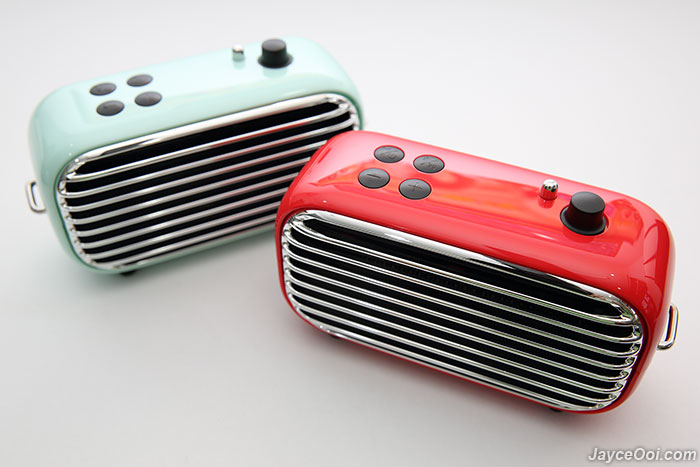 Conclusion
Looking for a Bluetooth speaker lately? Be sure to check out Elysium Iron Mini by lofree. Highly recommended! Enjoy the wonderful sound that it brings like I do. Spice up your life with its retro design too. Still need more information? Check out Elysium Website then. Buy yours at Lazada.