Google Nexus 4 is my first Google Nexus smartphone. Being a developer smartphone, how can I do not modify and push it to the maximum limit? So Nexus 4 Fastboot Mode is a must know feature if you wish to customize your Nexus 4 too. You can try lot of stuffs like unlock, relock, root, install custom recovery, flash Google stock ROM on fastboot mode. Be familiar with it now…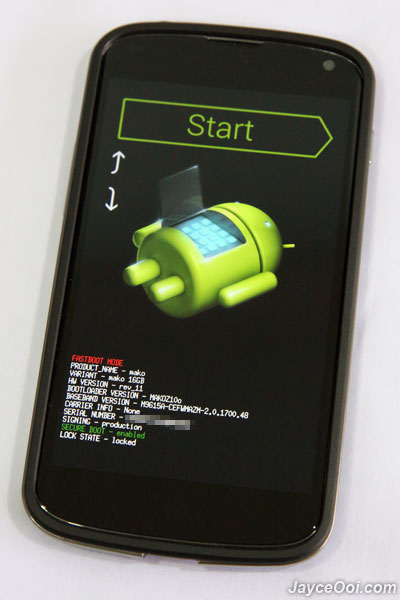 How to load Google Nexus 4 Fastboot Mode?
Power off Nexus 4.
Press and hold down Volume Down and Power buttons.
Google Nexus 4 Fastboot Mode will be loaded then.
That's it.