You can't find much bloatware on Google Nexus series. But this is not the case for carrier or other brand Android devices. Usually, they are loaded with several bloatwares (applications that you don't need and use at all). Same apply to Samsung Galaxy S4. There are some applications that I do use use at all. And you can't uninstall them using the normal way because they are system applications. But you can disable them and stop them from using your precious CPU and memory resources. Well, this method does not remove bloatware totally but have the same effect. Why? You can't use system storage anyway even after actually removed those bloatware from system storage. Therefore, disable and remove are the same to me (unless you manage to reduce system partition and increase data partition manually).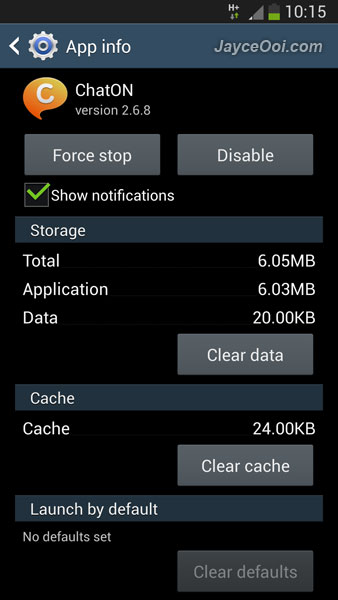 How to remove bloatware on Galaxy S4?
Bring up Settings.
Select More tab.
Go to Application manager.
Slide to All tab.
Select the application that you want to disable.
Then select Disable.
Confirm by hitting OK.
That's it.
Seriously, what does Com2uSPoker and Match3VS doing in my Galaxy S4? Anyway, just disable any bloatware that you don't want. Remember, only do so if you understand what you are doing. Enjoy a cleaner Galaxy S4…