Bloatware == unnecessary features that are not used by end users, or generally use more system resources than necessary. Everybody definition on bloatware is not the same. For example, ChatON on Samsung Galaxy S III is a bloatware to me because I don't use it. However, it might be a very useful application to certain people. We can't uninstall / remove this Samsung Galaxy S3 bloatware as it is built in as part of the firmware. Luckily, we can disable it from running as system service or process which eat up precious memory (part of Android 4.0 Ice Cream Sandwich feature. No root access is required to disable built-in system application).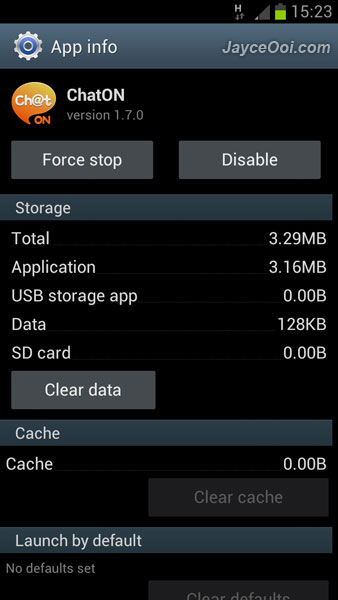 How to disable built-in system application on Samsung Galaxy S3?
Go to Settings.
Select Application manager.
Select All tab.
Select the application that you want to disable.
Click on Uninstall updates (if have).
Click on Disable.
Confirm it by select OK.
That's all.
Here is the list of Samsung Galaxy S3 applications that safe to disable. Contributed by XDA community. Link removed…