Yeah… One of the Samsung Galaxy S4 XXUBMEA firmware features that everyone been waiting for – Move to SD card. It should be able to solve low internal disk storage issue that face by hardcore gamers out there. Yup, most of the interesting 3D games are more than 1 GB in size nowadays. They fill up Galaxy S4 small 8.8 GB internal storage easily. Does this Move to SD card feature able to help? Let's find out…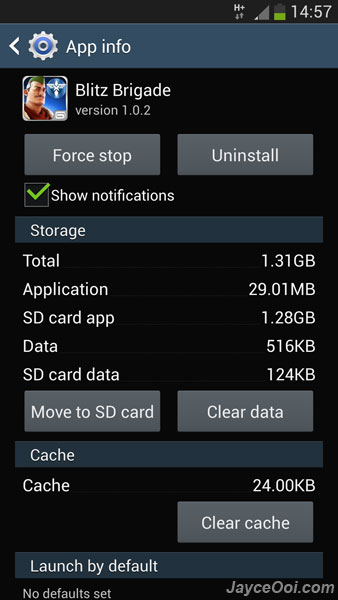 How to use Galaxy S4 Move to SD card feature?
Bring up Settings.
Go to More tab.
Select Application manager.
Click on the application that you plan to move.
Select Move to SD card then.
That's it.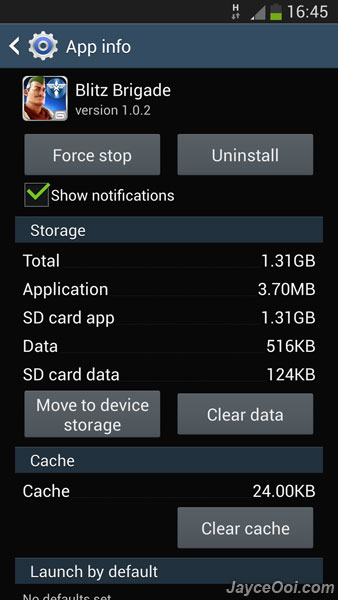 Galaxy S4 Move to SD card feature is useless. Why? It does not move games data but the games application itself only. Most of them are less than 50 MB. And their data is the one that taking most of the internal storage. Take Blitz Brigade as example… It only managed to move 25 MB to external SD card. Yes, the 1.28 GB game data is still store at internal storage. So what is the point of this feature?
The real solution to move games data to external SD card. Please refer to this guide – How to move Galaxy S4 games data to SD card? But root access is required. Come on, Samsung. Can't you implement something like that?