Is Indiegogo HaierTAB scam? No for short. But that's not a solid no as well. By the way, this article has nothing to do with the product review at all. Or is HaierTAB related to Haier. But will be focused on the team that running the marketing campaign – MicroNovelty. They have other names as well like cheeringtech.com. Alright, want to hear more about my ramblings? Read on…

Is HaierTAB is a great product?
You can get more information from this newly made English website – TAB. tabfamily.cn is China website that I found. Anyway, if you can get it from official Haier store, go for it. But not from Indiegogo as it is a funding site without any guarantee in return.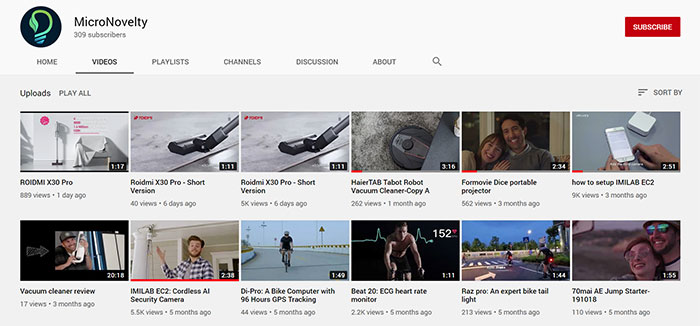 What is MicroNovelty?
From what I know, it is a marketing team (their YouTube page). So far, they marketed Roidmi, Imilab, Formovie and this one – HaierTAB. I worked with them on the Roidmi F8, NEX vacuums and Imilab EC2. They were great during Roidmi F8 (I missed those good old days). Started to go downhill during Roidmi NEX. And getting worst on Imilab EC2. Why? I am not going to comment here but lets those backers tell you. And not all their campaigns are bad. Oh well, totally depending on your luck I guess…
– Roidmi F8
– Roidmi NEX
– Imilab EC2
Is Indiegogo HaierTAB Scam?
Based on my experience, yes and no. Again, it is depending on your luck. The marketing team over promised stuff that they cannot deliver. If you have read those comments from other Indiegogo campaigns, you should able to get some ideas. I list down some at below…
No refund after backed as they locked it
Very slow response / no at all.
Please give us more time, will get back to you. But nothing in the end
Warranty support? Yes, if you manage to reach them
Local warranty support? No, you need to ship back China
Delay shipping with a lot of excuses
Never receive product at all
Refund on customs tax / VAT? Yes, if you manage to reach them
Kicked you out from Facebook group after you said something bad
My advice…
Stay away and unless you want to enjoy the crazy bumpy ride. Haier does not need Indiegogo to launch a product worldwide. They have a lot of distributors with local support. In addition, if you backed HaierTAB at Indiegogo, you won't get any warranty support from these distributors. In short, get it from official store. Else get the well-known and performing Roborock S5 MAX at Amazon, Banggood or GearBest. It's better to buy from reliable online shop through PayPal (with Buyer Protection) than non-secure funding site – Indiegogo.