Introduction
Looking for extra replacement battery for your Samsung Galaxy S4? Give Mugen Power 2750mAh Battery a try then. It has 6% more power than stock battery but with same physical size. Therefore, you still can use back your favourite Galaxy S4 cover and case. Furthermore, it has NFC built-in too. Free shipping and 365 days money back policy. Sound great? Read on then…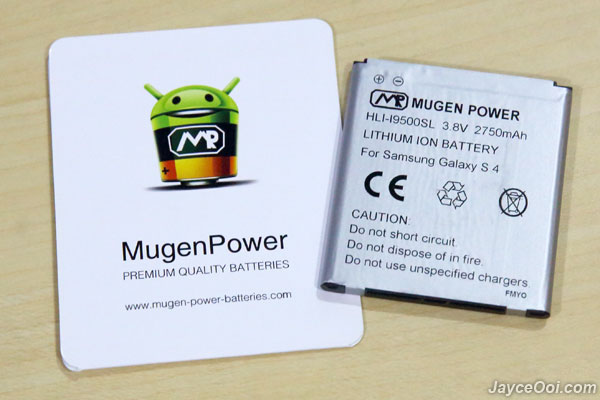 Specifications
SKU: HLI-I9500SL
Cell Type: Li-ION
Voltage: 3.8v
Capacity (mAh): 2750
Battery Door: Not Required
Features: NFC
Performance Review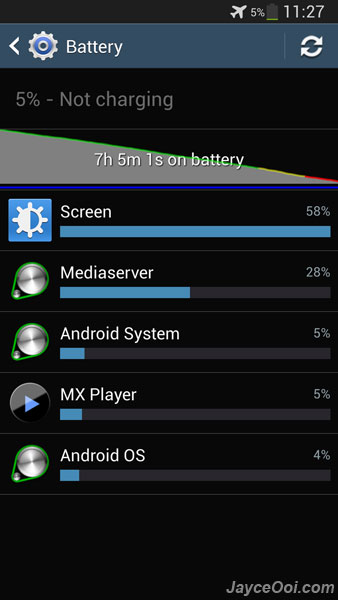 7 hours 5 minutes screen on with Mugen Power 2750mAh Battery for Galaxy S4. Yup, that's the result from benchmark that I ran – looping 1080p MP4 videos at maximum brightness and in airplane mode. 9% extra battery power compare to stock battery with 6 hours and 31 minutes screen on (stock battery screenshot – 1, 2 & 3). Time to fully charge it is about the same as stock battery. And NFC is working great. Why choose this battery? Because you don't know when you will need to extra power. The more the merrier, right?
Note – all the battery life benchmarks were ran after 5 cycles of fully discharge and recharge.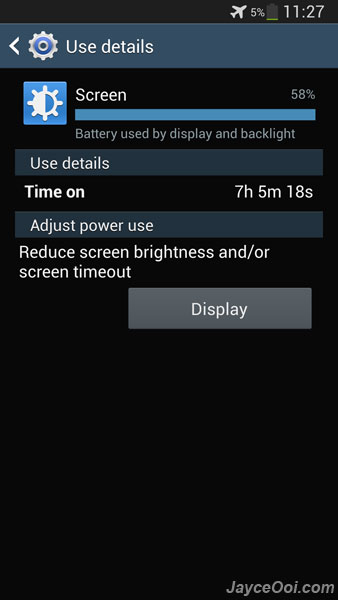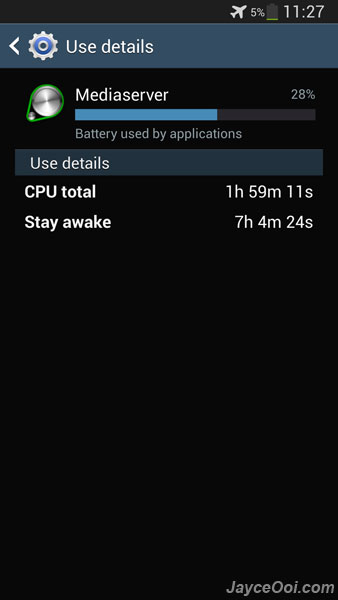 Conclusion
9% extra power compare to stock battery. NFC supported. And come with free worldwide shipping and 365 days money back policy. Interested? Get your Mugen Power 2750mAh Battery here.