Introduction
Looking for a compact portable laptop stand? I have one to introduce – K2-Laptop Stand from NexStand. Yes, it is a portable, foldable and with 8 height adjustable options notebook stand that ease carry around. Raise the laptop screen height to your eye-level for maximum comfort and better ergonomics. You can have healthy posture no matter where you go now. Sound great? Read on to know more…
Special Thanks
This review is possible thanks to below companies. Be sure to check them out too…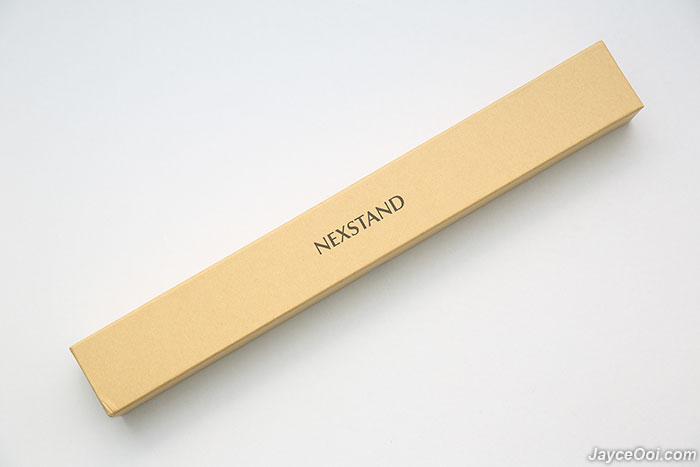 Package Content & Design
NexStand K2 comes in a long sturdy kraft paper box. Covered by high quality nylon carrying sleeve. There are 2 optional nested spacers to fit ultra slim laptop like Jumper EZbook 3 Pro that I own. And user manual in both English and Japanese to guide you get started to use it.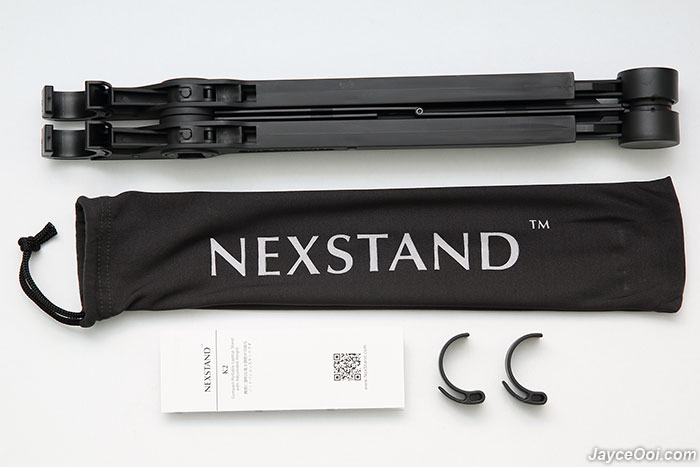 NexStand K2 build quality is top notch with industrial-grade reinforced nylon and high quality metal fittings. Based on specs, it can withstand up to 9kg / 22lbs of weight. More than enough for all the laptop out there. As for dimension, it is 35.4cm*4cm*4cm when folded-up. When operational, lowest: 300mm*278mm*160mm and highest: 265mm*250mm*259mm. By the way, NexStand K2 itself has 226g weight. Ease to carry around with the provided nylon carrying sleeve.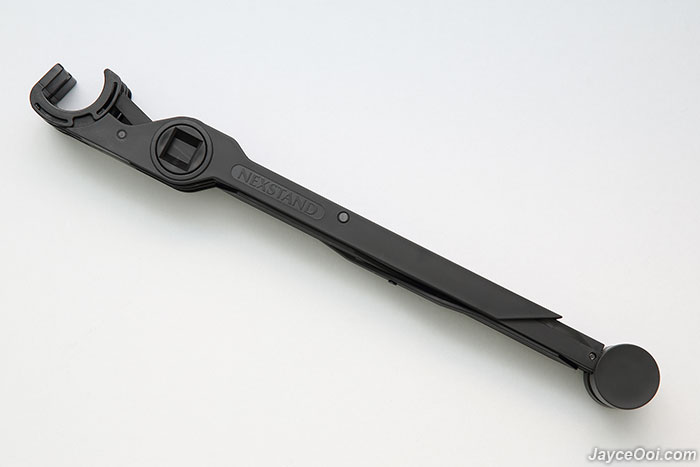 8 height adjustment options from 14cm to 32cm. Surely, there will be one height that suit you to provide the best viewing and ergonomics. Do check out the round skid-free bases too.
Let's have a closer look on the pivoting arc grips that will automatically adjust to fit your laptop thickness and weight. Below photo is with the nest spacer attached by the way. And 3M anti-skid pad to provide outstanding stability to hold your laptop.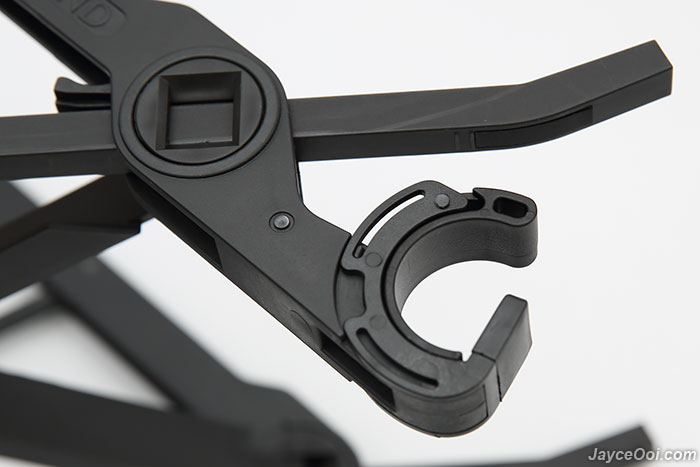 Performance Result
1 second to deploy NexStand K2 Laptop Stand. Yes, that's ultra fast. Same apply when fold it back. NexStand K2 fits all laptops with a front edge less than 2.0cm and width greater than 27.5cm. It manage to latch my netbook with 15mm front edge firmly. And thin Ultrabook with spacer attached too. In short, it can support most of the laptops in the market.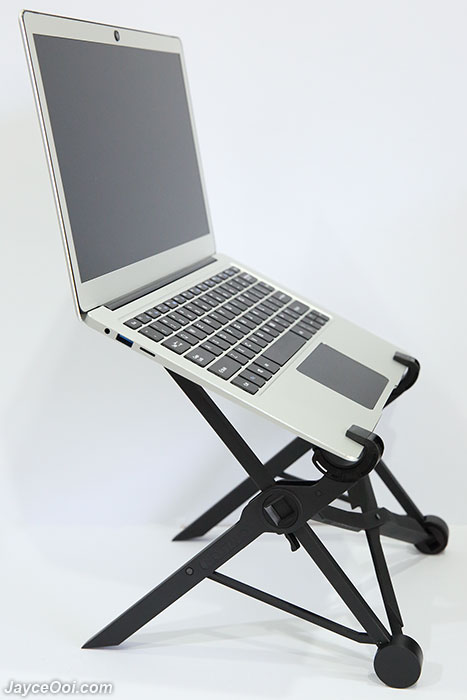 Above is the maximum height that NexStand K2 can provide. Good enough for tall person. And below is the lowest height that you can choose. Just pick the height that suit you most will do.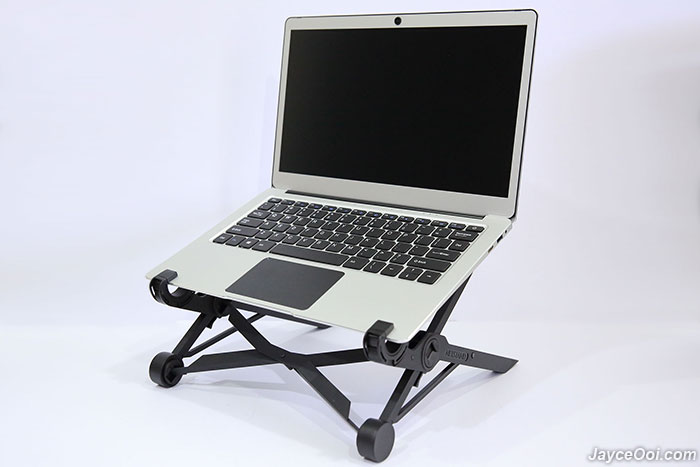 Besides provide you better viewing angle and ergonomics with external keyboard and mouse, NexStand K2 helps to cool down your laptop fast too. With minimal contact on your Laptop, it ensures sufficient airflow and heat reduction through 360 degrees. That's great!
Advantages
Best viewing angle with 8 height adjustments
Great ergonomics
Improve heat dissipation
Excellent build quality
Fast & easy deployment
Ultra portable & lightweight
Limitations
Conclusion
The best portable laptop stand in town. Period. NexStand K2 Laptop Stand is the perfect match for your laptop on the go. Enjoy best viewing angle with 8 height adjustments that surely suit you. Every laptop user should own one. More information can be found at NexStand Website. And buy yours at Banggood.