Jumper EZbook 3 Pro – 3rd version with dual band AC WiFi and M.2 SSD slot is one of the best laptop that you can get in year 2017. Seriously, I have never thought that all aluminum alloy housing Ultrabook alike can be so cheap in price yet have outstanding build quality. It is suitable for daily usage with its Intel Celeron Apollo Lake N3450 processor. And Intel HD Graphics 500 GPU is more than enough for casual 3D games. Thanks to 6GB DDR3 RAM and 64GB eMMC, you can have smooth multi-tasking. You will going to love the ultrawide viewing angle 13.3 inch FHD IPS screen too. And battery life is great with up to 8 hours. Interested? Let's have a look on Jumper EZbook 3 Pro hardware tour then…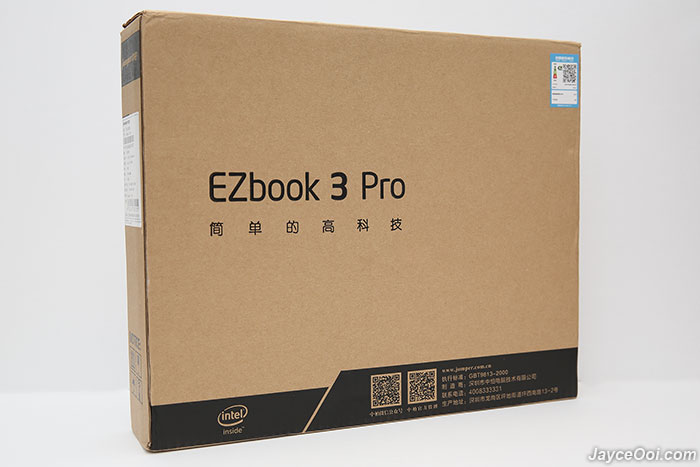 Jumper EZbook 3 Pro comes well protected in packaging with thick foam inserts. Once opened, you can find the laptop itself, 3A charging adaptor with US plug, useful reminder card and user manual (in both Chinese and English). No worry, the Windows is loaded with English by default. You will be greet with Cortana, the Windows 10 personal assistant on first boot to setup everything.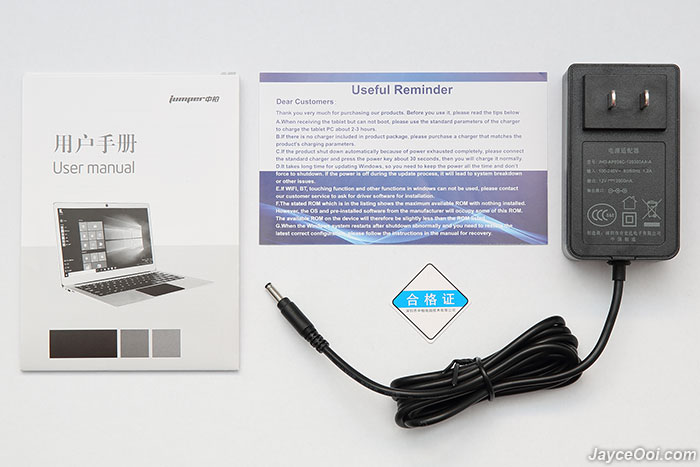 Alright, here is the all metal aluminum alloy housing that I am talking about.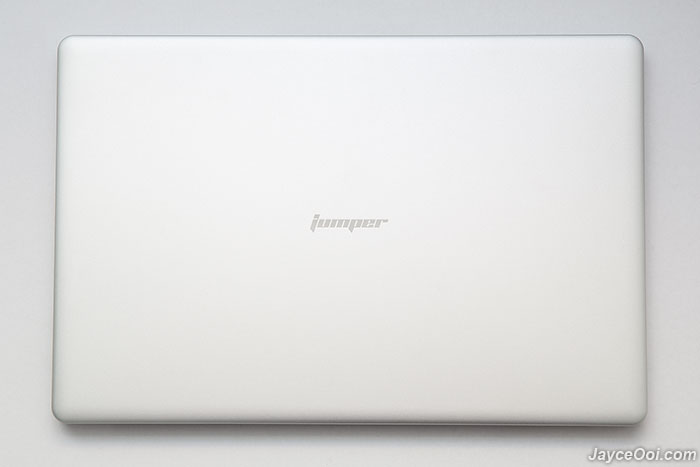 At bottom, you can find 4 round anti-skid pads. 2 stereo speakers on lower part.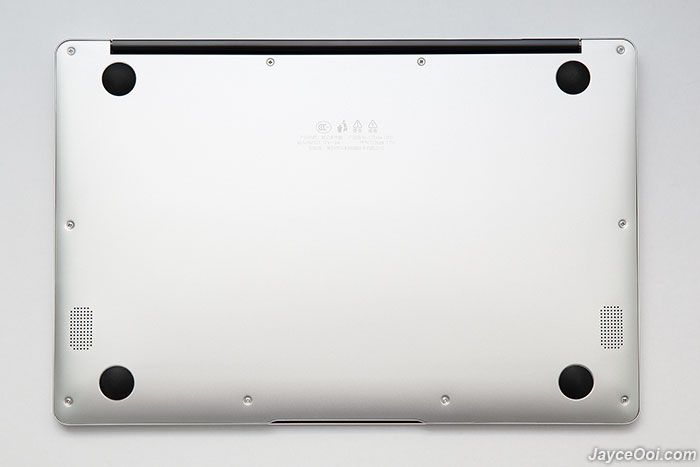 For your information, you need to remove back cover in order to install M.2 SSD. As you can see, I have 128GB Transcend MTS400 M.2 SSD installed there. There is a large metal plate as CPU heatsink too. And overall build layout design and cable management are great for a budget laptop.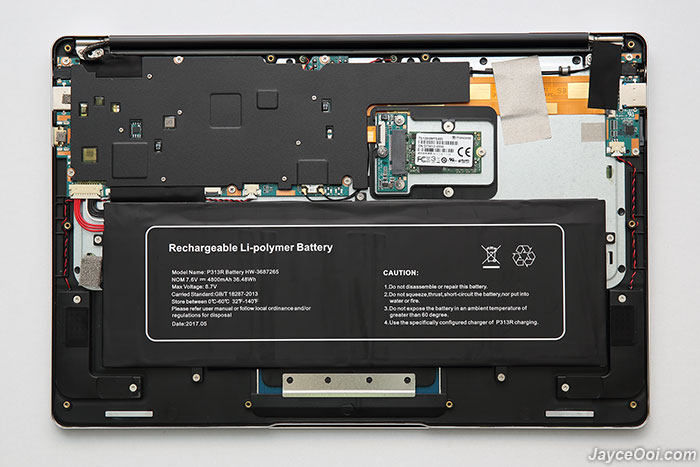 On the right, there are mini HDMI output, USB 3.0 port, DC input port and power status LED indicator. FYI, overall thickness is below 15mm including LCD screen.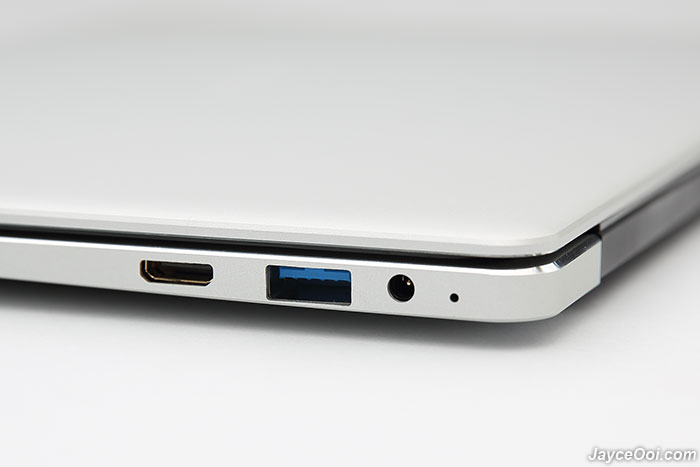 There are earphone/mic jack, another USB 3.0 port and micro SD slot on the left. Again, check out the thinness on both of the display and housing.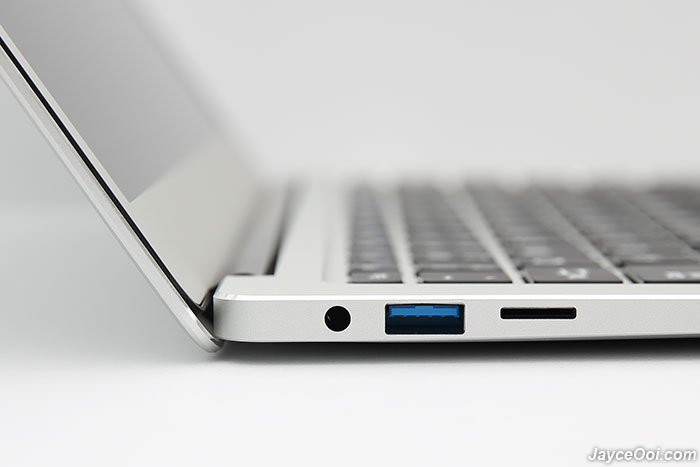 Here is the great viewing angle, vivid and gorgeous 13.3 inch matte FHD IPS screen. Perfect for everything – photo editing, movie and web browsing. And 2MP front camera for web conferencing.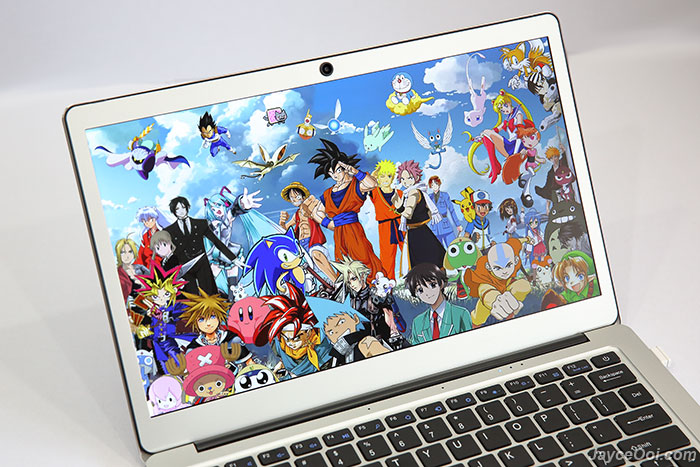 Full size keyboard for you to type on the go. And fairly large touch pad too.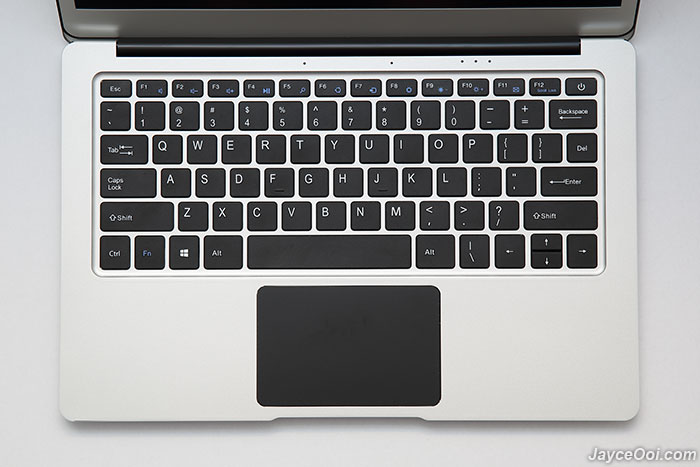 Fast travel keyboard no doubt. Typing this article with it now…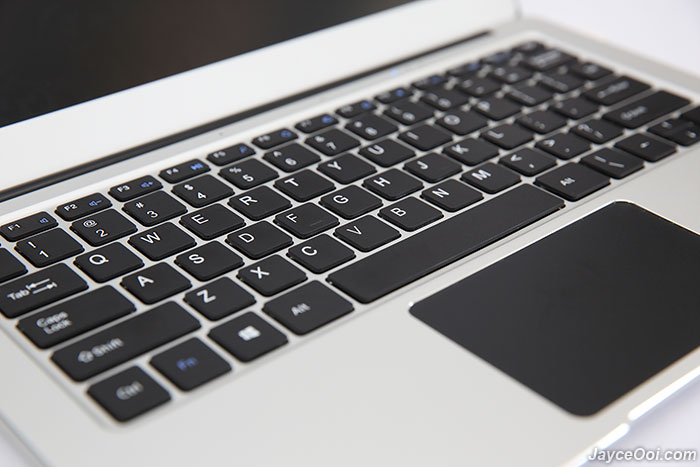 Perfect match with my aluminium alloy shell small profile Xiaomi Portable Mouse that support both Bluetooth 4.0 and RF 2.4GHz.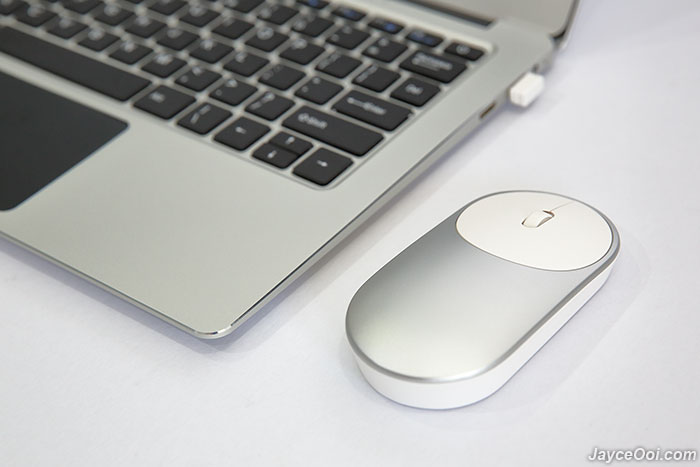 A clone budget MacBook Air with all metal aluminum alloy housing…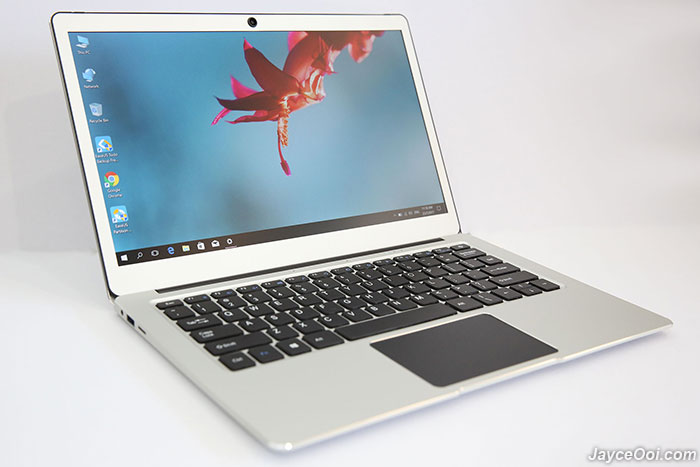 Truly, Jumper EZbook 3 Pro is one of the best budget laptop that you can get in year 2017 with as low as $229.99. Be sure to check out Jumper EZbook 3 Pro Best Deals for special discount code.