Slicepad D8… It is a totally new Android tablet to me. By the way, Slicepad belongs to IT division of SKR Sdn Bhd, a local consumer electronics with INEC brand. Also a tablet PC manufacturer in my home town, Sungai Petani, Kedah. They have Android tablets like Slicepad L7 and Slicepad L8, while Slicepad D8 is the latest addition.
Slicepad D8 is a 8″ screen budget tablet loaded with Android 4.1 Jelly Bean. And it is powered by ARM Dual-core Cortex A9 CPU @ 1.6GHz and Quad-core GPU. Have 8GB of storage and 1GB of RAM. Support microSD card and USB Pen Drive through USB host (no worry about running out of storage here). Yes, it has a full size USB host build in. Therefore, you can use keyboard, mouse, joypad, 3G modem and network card directly. Besides, it also has HDMI output to enjoy movie or games on bigger TV screen…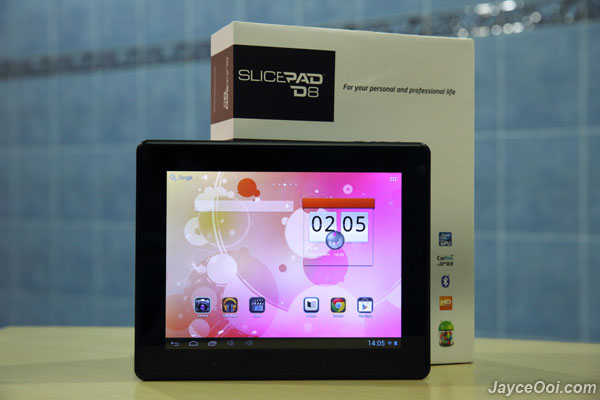 I will be exploring Slicepad D8 these few days. A detail review will be coming out then. For more information about Slicepad D8, do visit Slicepad website here and Slicepad Facebook Page here.
Do stay with me. Because I have a surprise for you all.