Introduction
Hey guys, meet Vinnfier Neo Air 5 – a wireless alarm clock radio. Also a local made product. Yes, Vinnfier is a Malaysia company that specialize in audio products. And Neo Air 5 is their bedside companion with lot features like Bluetooth, FM radio, built-in MP3 player (USB), dual alarm clock, AUX input and RGB nightlight. How does it perform? Read this review to find out…
Special Thanks
This review is possible thanks to below companies. Be sure to check them out…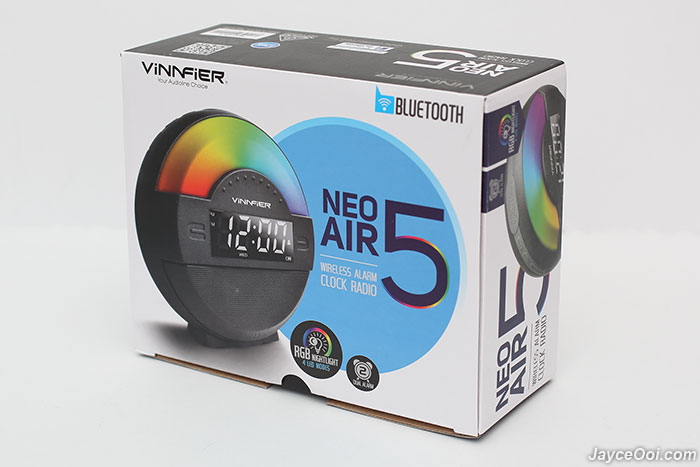 Package Content & Design
Vinnfier Neo Air 5 comes well protected. There are a very detailed user manual to get you started in no time. And 1A AC power adaptor in the package. That's all.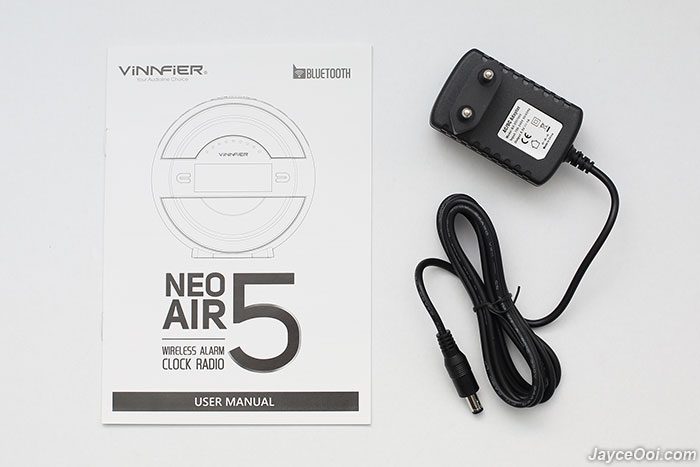 Neo Air 5 build quality is excellent with sturdy plastic as housing. In addition, it has smooth coating that nice to touch and hold. Same apply to top rubberized buttons as well. As you can see, there is a large LED display in the middle. LED light on top while 3.5″ speaker driver at bottom.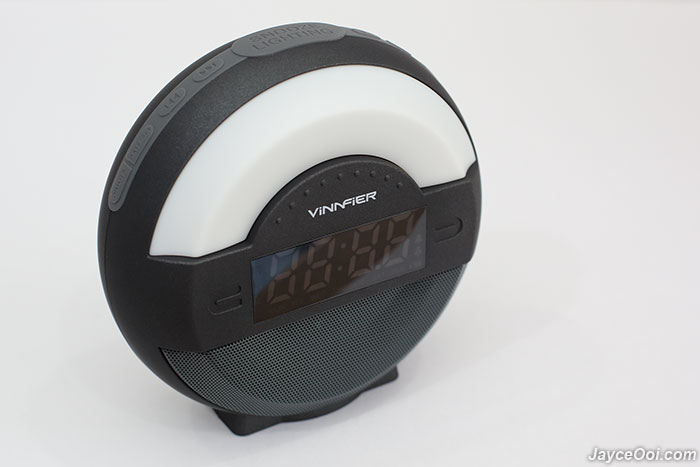 Alright, here are all the buttons. Large snooze / lighting in the middle. You can change audio source mode, setup date and time, control playback, volume and change channel there.
At back, there are backup battery, AUX in port, USB port (for MP3 playback and charging), external FM antenna and DC input.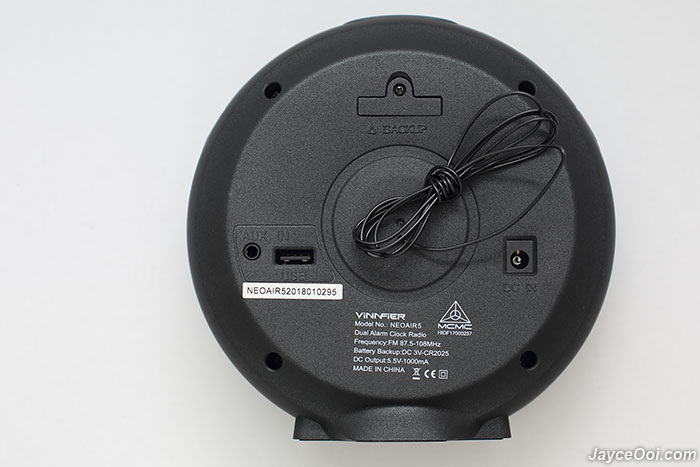 Great to have CR2025 3V lithium battery as backup. No worry about all the date and time being reset when power lost. Nice one…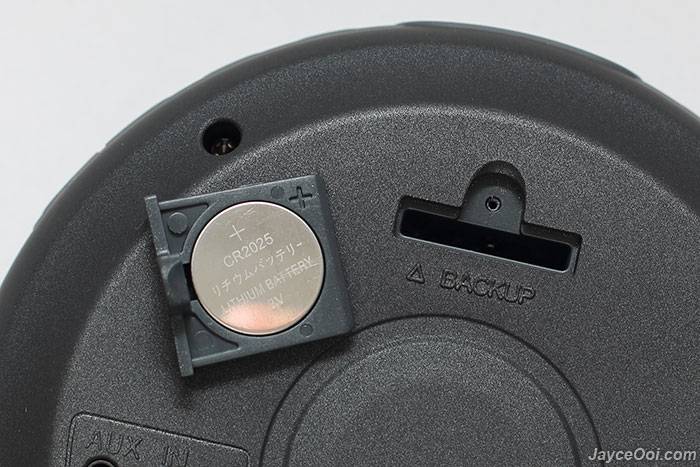 Finally, there is a large anti-skid pad at the bottom of the radio clock. It does provide better grip and stability here.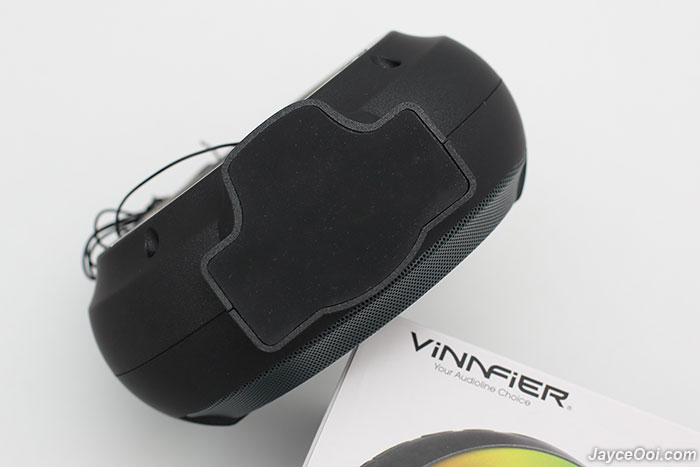 Performance Result
Wow… I really impress with Neo Air 5 Bluetooth V4.0 range. Easily beat all my other devices. Yes, it passed 10m straight sight line test no doubt. And it manages to get connected up to 8m+ with obstacles like multiple walls. In addition, it does not have any audio delay (out-of-sync) between video. A pleasure to listen music video, play games and watch movie on smartphones and tablets for sure. As usual, 3.5mm AUX line-in port is there for devices without Bluetooth support.
Yeah… I like large LED display. Great for viewing during day and even night. Comes with 3 brightness levels. You can see time, date and all other information clearly. As for FM radio, reception is great all thanks to external antenna. Auto scan feature is available too to scan from 87.5 MHz to 108 MHz. And the built-in player is very handy for those love to listen to MP3. Just plug in USB flash drive will do. By the way, the USB port can be used to charge mobile device too. But charging speed is slower than normal one.
There are 4 LED lighting modes – daylight, cool white, RGB colour and single colour. You can turn off too. Just refer to below photo for Neo Air 5 live in action at night. The cool white mode is bright enough to light up bedroom for you walk around at dark. Dual alarms are great feature for those needed. A nice bedside light + alarm clock for sure.
5W RMS power is what you get from Neo Air 5. Enough power to blast in large bedroom. The treble is clear and crisp. Bass is almost there but would love to have more kick. In short, it is a bright sound signature speaker which focus more on treble than bass. Great for those who want to have clear vocal for news, podcast and movie.
Advantages
Clear sound signature
Bluetooth, FM, Clock, MP3 player in 1
Large LED display
Useful LED light
Excellent build quality
Limitations
Conclusion
Vinnfier Neo Air 5 is a nice and solid bedside companion no doubt. Loaded with lot of features like FM, dual alarm clock, MP3 player. Ultra-wide Bluetooth range. Nice LED light for bed time usage. Interested? Do visit Vinnfier Website then.