Introduction
Love sport and music? Check out Vinnfier Sporta Pro 3 Bluetooth Earphones that suitable for sports. All thanks to sweat proof and sporty design. Powered with 70mAh battery that can playback up to 5 hours non-stop music. Loaded with built-in microphone for phone call too. Sound great? Let's find out…
Special Thanks
This review is possible thanks to below companies. Be sure to check them out…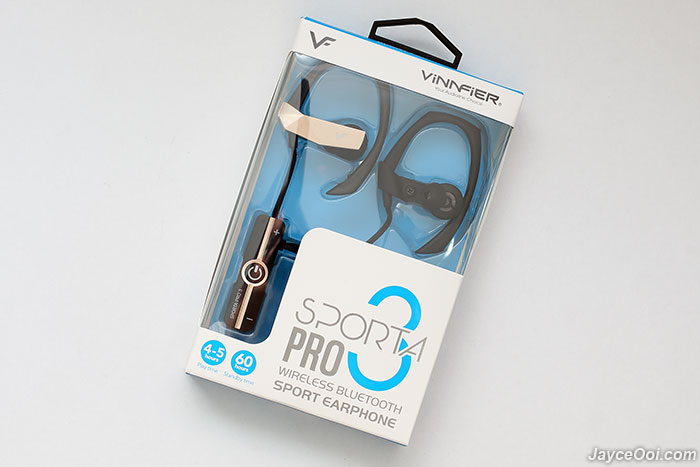 Packaging and Design
Vinnfier Sporta Pro 3 comes in simple yet protective package. There are Bluetooth earphones, user manual, another 2 pair of ear tips (L and S. M size already attached to earphones) and micro USB charging cable. That's all.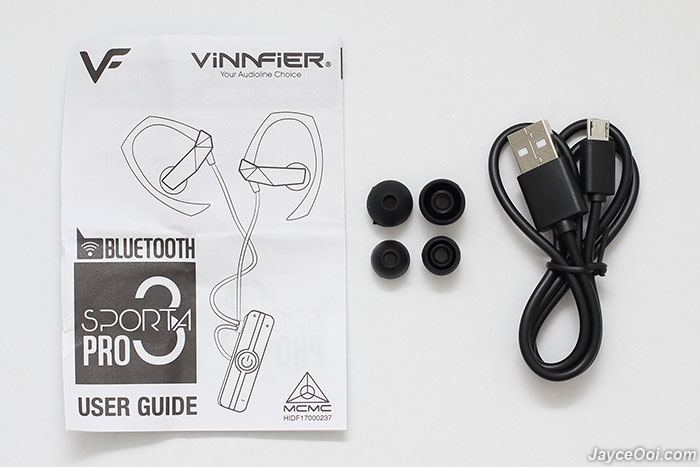 Build quality is decent. And having plastic as housing. Receiver has rubberize feel matte surface by the way. Loaded with soft adjustable rubber clip with magnet to attach the receiver itself easily. Just refer to all the pictures for details will do.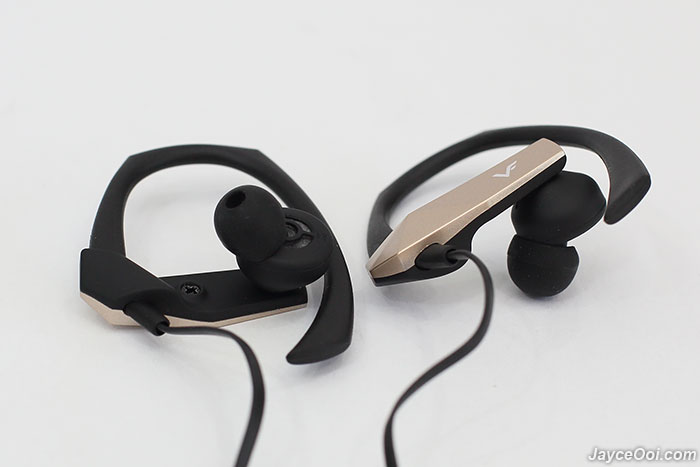 Fit, Comfort & Isolation
Err… I am not getting good fit and seal. No luck on all 3 sizes ear tips. Why? It's the short 45° nozzle design issue. Doesn't fit my ears properly. It might fit yours and might not. Do take note. Without proper seal, isolation is poor as well. Comfort wise is good. The ear hooks help to keep it steady on your ears while exercises. No worry about dropping it. And that's great.
Performance Result
Vinnfier Sporta Pro 3 Bluetooth wireless connection is outstanding. Exceeds 10m Bluetooth range in straight sight line with no obstacle easily. And up to 8m with obstacles like wall. Furthermore, it has virtually no lag between video and audio. That's great to use it for movie and games on your mobile devices too.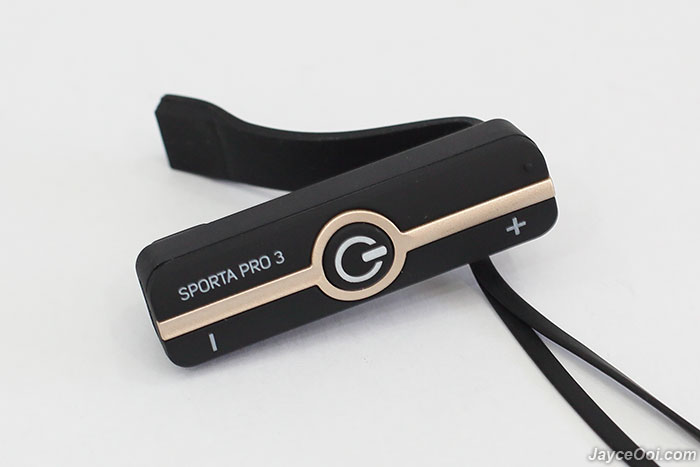 4 hours non-stop music playback is what I got from Sporta Pro 3. And it takes about 1 hour to fully charge. By the way, it also has battery life indicator on Android and iOS mobile devices. Great to know when to charge it. As for microphone, it is sensitive. Others can hear my voice loud and clear.
Sound quality wise… Not getting the best out of it due to improper seal and fit. Therefore, treble is all I got. For in-ear earphones, you won't have good bass amount without a proper seal. So if you prefer treble only which focus on clear vocal, feel free to give Sporta Pro 3 a try.
Advantages
Outstanding Bluetooth range
Sensitive microphone
Good build quality
Fast charging
Limitations
Does not seal well (at least for me)
Conclusion
Vinnfier Sporta Pro 3 is a nice budget Bluetooth sport earphones that focus on treble only. Excellent Bluetooth range that works great for jogging and even workout at gym. Interested? Do visit Vinnfier Website for more information. Buy yours at Lazada.