Have iPhone 4, iPad 3G and other brand phones with you? Changing SIM card between them is not as simple as ABC because both iPhone 4 and iPad 3G are using micro SIM card while others are still using the normal one. What should you do then? Simple, DIY your own micro SIM card adapter. But I am too lazy to do so as I scare that I might cut myself during the DIY session. So I looked for micro SIM card adapter in Malaysia. Too bad that I cannot find any retail shop that is selling micro SIM card in Penang or Kedah. So I bought it online.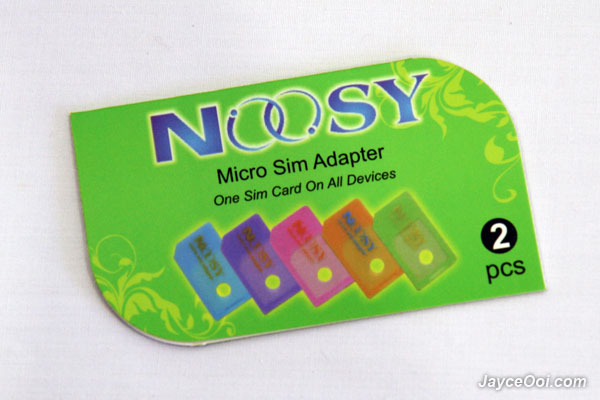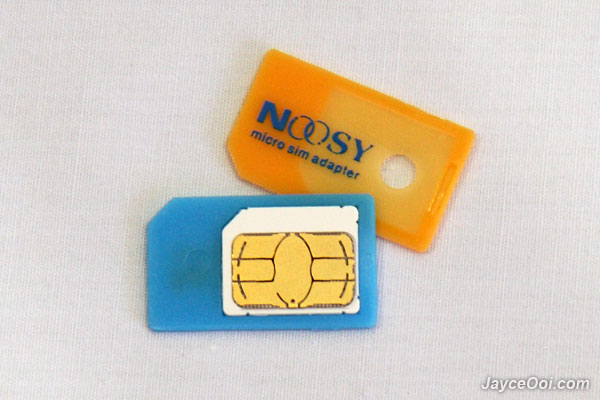 By the way, no need to buy the SIM card cutter. Just bring your SIM card to any telco branch and ask them to cut for you (free of charge). The Noosy micro SIM card adapter (2 pcs) is priced at RM 10.00 with free Pos Ekspress shipping. I ordered and received mine the next day. I am using it on Maxis WiFi Modem (E5832) and switch between iPad now.
Buy Noosy micro SIM card adapter here.