Introduction
Looking for a super budget Wi-Fi repeater? I have one to introduce you – Xiaomi WiFi Repeater 2. It supports 2.4GHz Wireless N speed up to 300Mbps. Loaded with 2 built-in antennas to provide best wireless coverage. Using USB port as power source. And it is also very light weight (30g only) to ease carry around. How does it perform? Read this review to find out…
Special Thanks
This review is possible thanks to below companies. Be sure to check them out…
Package Content & Design
Xiaomi WiFi Repeater 2 comes in a plain simple plastic cover. That's all. No user manual included but all the required information to get you started is located at back of the package. Just follow the instructions there will do.
Xiaomi WiFi Repeater 2 is really light in weight yet still providing excellent build quality thanks to solid plastic frame. After remove the USB cover, you can plug it on any USB wall adaptor that you prefer. Workable on portable power bank too. It can be rotated at 180 degree to get the best wireless signal.
There are LED light indicator and reset pin hole at back. Orange light for booting up / first time setup. Blue for stable operational. That's it.
Installation & Software
Installation is very simple. Just download Mi Home application from iOS App Store or Android Play Store. Then add new device there. Key in your existing Wi-Fi router password. That's it. It is really simple right? By the way, it works with non Xiaomi router too. No worry as you can see that I am using Asus RT-AC68U router here. For your information, it will create a new SSID like xxxx-plus (for my case – Jayce-ASUS-plus) and using 192.168.31.x subnet.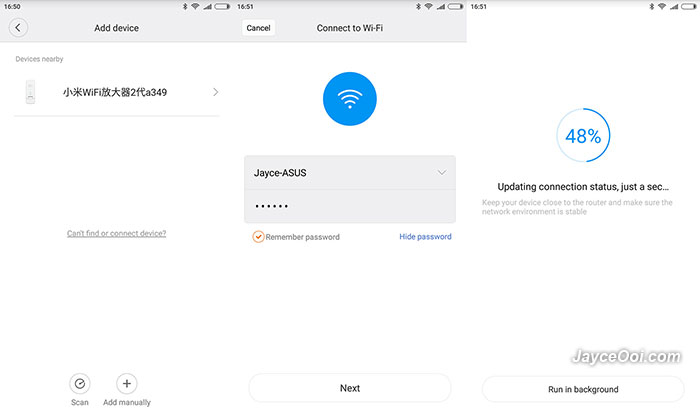 Performance Result
Wow… Xiaomi Repeater 2 Wi-Fi signal strength is on par with my US$200 Asus RT-AC68U router == Excellent!!! Yes, both of them are placed at the same spot on 1st floor. And screenshot below was taken while I was on ground floor. Easily cover my whole house while put it in center of the house. Definitely no more Wi-Fi dead zone around here.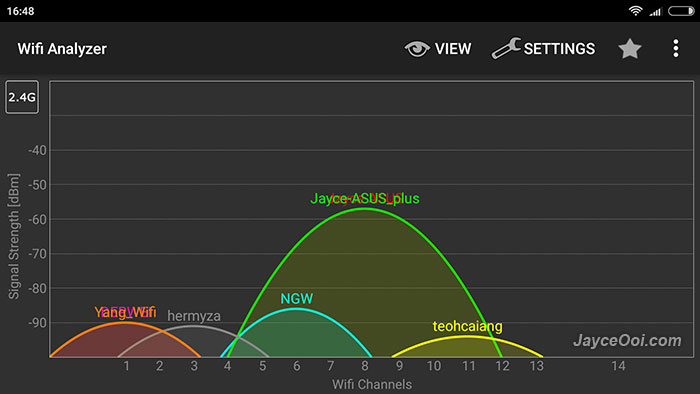 Yes, 2T2R 300M Wireless N is supported no doubt. As long as your wireless router supports 2T2R or above, you will get the best result from Xiaomi Repeater 2. By the way, it supports both WPA and WPA2 security protocols.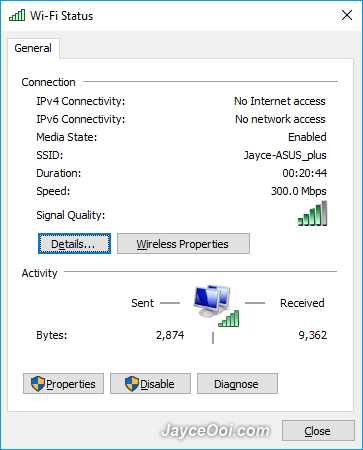 Advantages
Excellent wireless coverage
Fast 300M transfer rate
Easy installation with Mi Home App
Ultra-portable
Stylish design
Limitations
No USB power adaptor included
Conclusion
For less than US$10, Xiaomi Wi-Fi Amplifier 2 is the best budget repeater that you can get in the market. Wait no more and grab yours at GearBest like I did.