4.8 stars out of 5.0. Yes, that's the rating for this useful anti-theft laptop travel backpack with USB plug charging port that I found at Tomtop. It is made of polyester fibre which is a high strength wear-resistant fabric. Therefore, the backpack is antistatic, easy to clean and not deformed. Exquisite workmanship makes the bag attractive. And give you feel of comfort and freedom. Having a USB cable is the other advantage of it. In a word, it is your best choice for a budget backpack. Interested? Read on…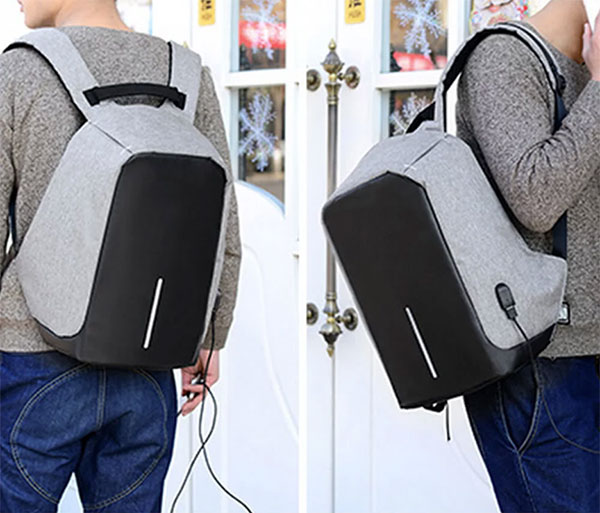 Yes, bag body side has a charging socket where you use it to charge at any time. In addition, bags on the back is equipped with convenient pockets can be inserted into the pull rod, easy to carry.
"Ultra fast shipping. The backpack is very nice with good materials and real waterproof fabric, more than I expected. In the photo you can see a nikon camera in one on its pocket.You can fit an big body camera like the d200 which I tried but if you have a body like the series d3000 or d5000 or a mirrorless they fit perfectly.When you have it on your back it's very comfortable I think it's perfect for edc backpack. I would like it to had some cases for pens but it's not such a huge problem, you can find a solution. For its money it's perfect!" That's the review by one of the buyers.
Great, right? Get yours at Tomtop Website now!