Introduction
Yeah… My favourite budget gaming mouse – Armaggeddon RAVEN III got upgraded with 6400 CPI and lovely RGB light animations. That's not all, Armaggeddon Assault AS-29 RGB Gaming Mouse Pad comes along with it too. How do they perform? Read this review to find out…
Special Thanks
This review is possible thanks to below companies. Be sure to check them out…
Armaggeddon for this Armaggeddon Assault AS-29 Mouse Pad and Armaggeddon RAVEN III 2019 Edition Gaming Mouse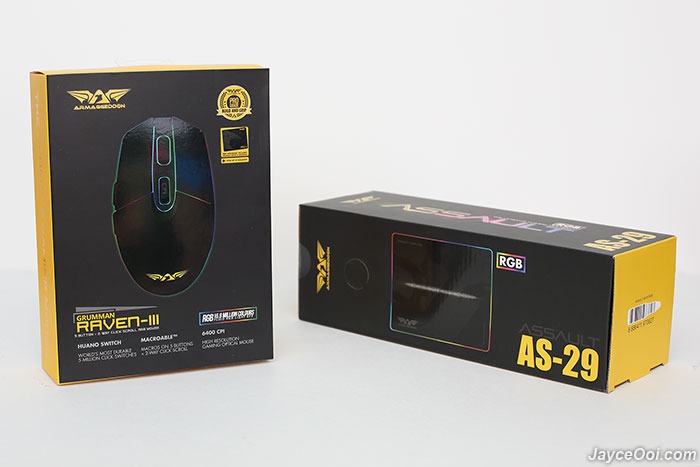 Package Content & Design
I won't cover RAVEN III in detailed again here. It is basically the same as the old model except for those 2 upgrades. So do read Armaggeddon RAVEN III review to know more about it.
As for Armaggeddon Assault AS-29, you have RGB mouse pad and 1 meter micro USB cable in the package.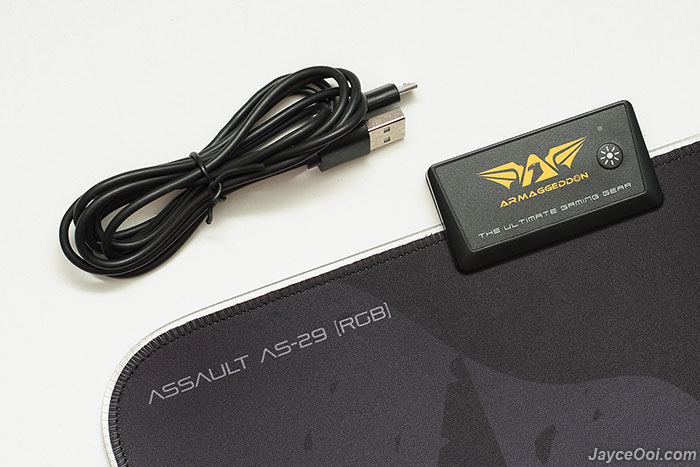 Assault AS-29 is the smaller version that covers mouse only. There is another longer version Assault AS-33 can cover both keyboard and mouse. Both of them are basically the same in term of build quality and material except for the size.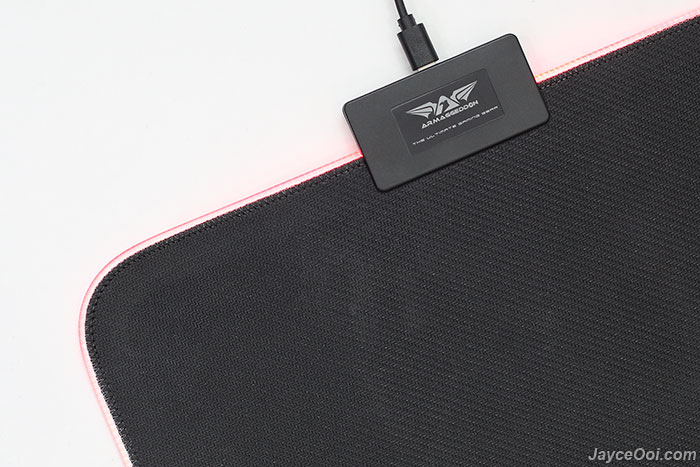 In short, it has fabric surface on top and black rubber pad at the bottom.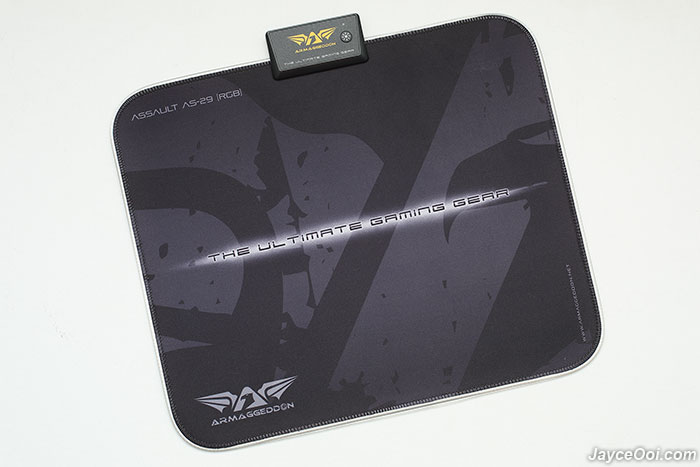 Software
Alright, here is the updated software driver for Armaggeddon RAVEN III 2019 Edition. You can select up to 6400 CPI this round. And a lot of lighting effects to select. Yes, those effects are lovely. Great for both day and night.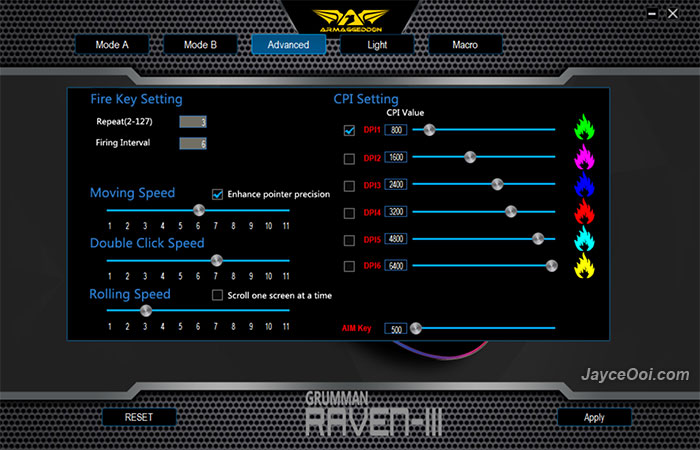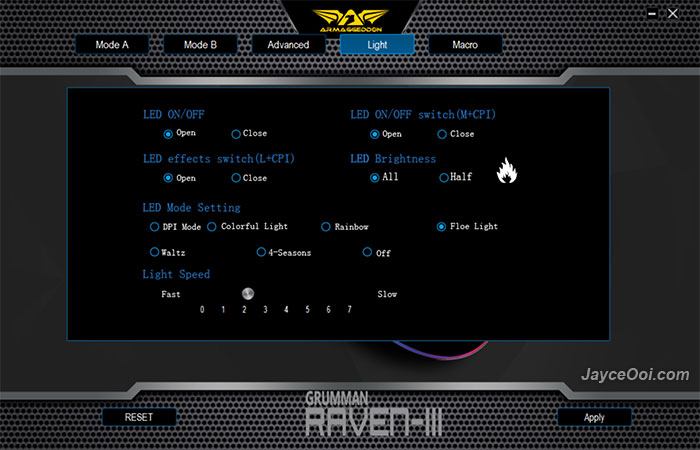 Performance Result
Smooth and precise glide! Armaggeddon Assault AS-29 gives you that. It does have very little of resistance force. Overall, it is considered smooth. In addition, it also act like soft cushion with 3mm thickness. The stitched frame helps to improve durability too. And anti-skid rubber base prevents the pad from moving around. In short, Assault AS-29 does help to improve accuracy. Definitely will level up your gaming experience.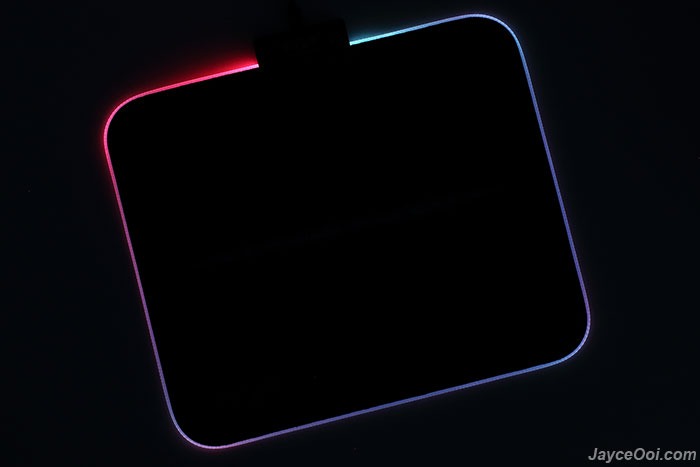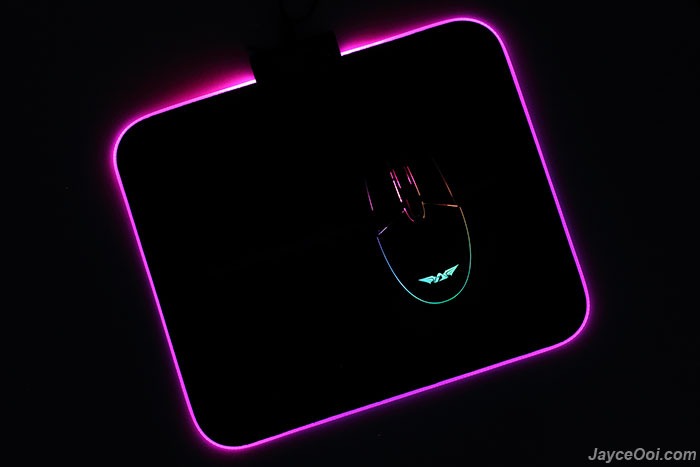 You can use Assault AS-29 Gaming Mouse Pad without LED lights. Or turn it on and enjoy. Select single colour mode or effect ones like cycle breathing and RGB running light. Totally up to you…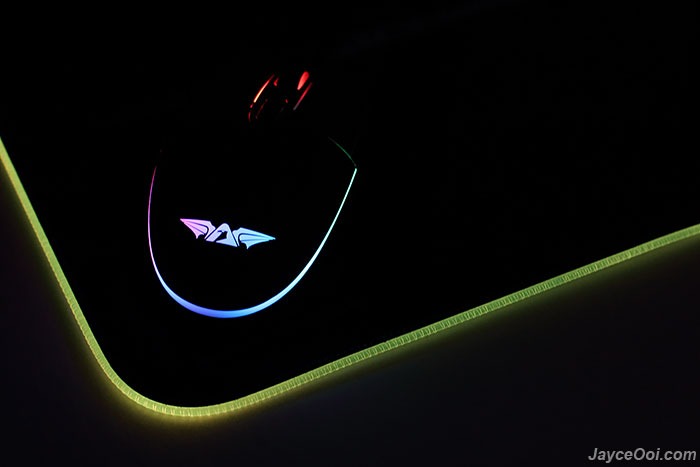 Advantages
Smooth and precise glide
Decent build quality
Colourful LED lights
Value in prices
Limitations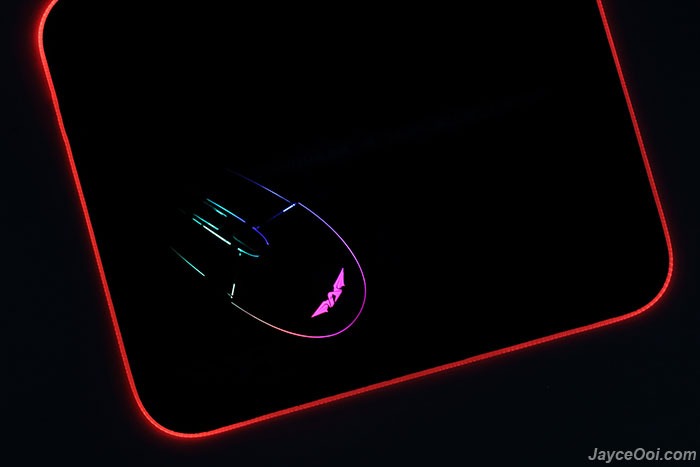 Conclusion
Enjoy smooth and precise glide from Armaggeddon Assault AS-29 RGB Gaming Mouse Pad. And decent optical sensor and great ergonomic on Armaggeddon RAVEN III 2019 Edition. Don't forget the lovely RGB light effects too. Perfect combo I must say. Do get yours at Lazada – RAVEN III 2019 and Assault AS-29 RGB.