There are blind spots in our lives. I missed to look some of them from time to time. But it is not hard to avoid it if we pay attention to it. Same apply to automotive. When we drive, there are several blind spots that we cannot see. Therefore, we need to have blind spot mirror to help us.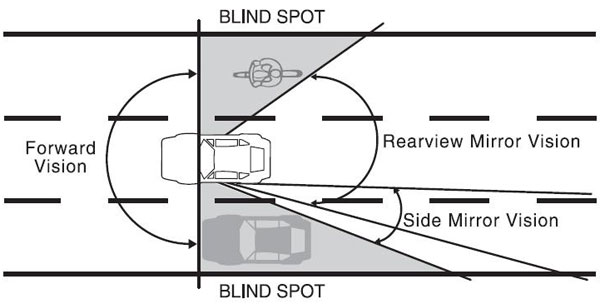 The shadow regions are blind spots
Based on above picture, the driver cannot see the car and motorbike beside him with existing rearview mirror and side mirror. The blind spot mirror will help to wider the view. Make those car and motorbike visible to you. This will help you to avoid them when trying to overtake other cars.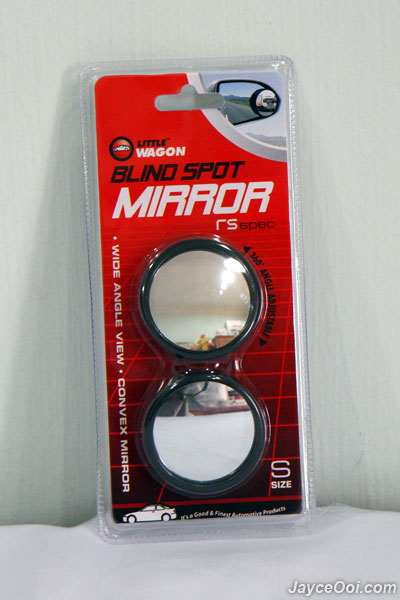 I got Little Wagon Blind Spot Mirror (S size) for myself. It provides wide angle view with its convex mirror. And it is 360 angle adjustable.
Without | With blind spot mirror
Haha… I don't use blind spot mirror when overtaking cars. I use it when park my car by looking at the rear wheel. To make sure that I park my car in the parking slot perfectly. How about you? Do you use it for parking too?