Introduction
Looking for a place to hang your favourite headphones? Give Brainwavz Hengja a try. It is a headphone hanger that clamps to your desk, table or shelving unit. All metal construction to provide sturdy and stylish look. Support both horizontal and vertical surfaces. Sound good? Read on to find out more…
Features
Headphone accessory
Horizontal use on desks, tables and shelves
Vertical use on shelving units
All-metal construction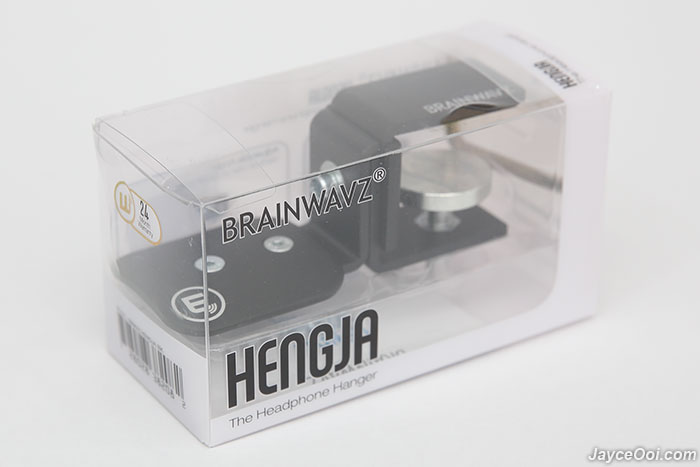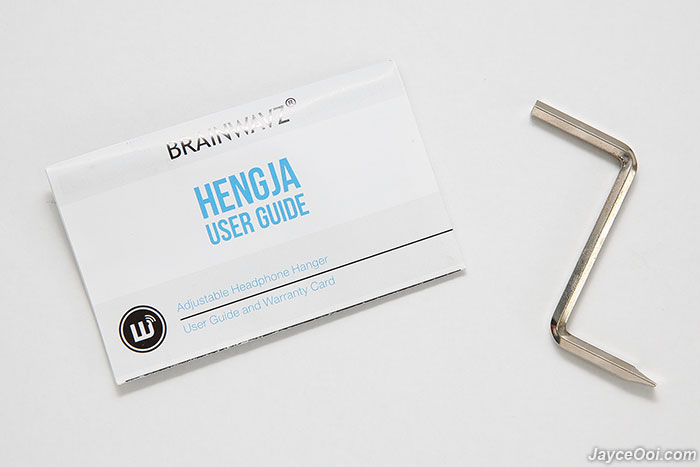 Build Quality & Design
Brainwavz Hengja is like a tank thanks to all metal design. Yup, it have rock solid build quality no doubt. You shouldn't need any replacement even after 24 months warranty. Well design with no sharp edges. By loosening the central screw, you can make it turn into vertical mode from horizontal one. And increase the maximum clamp size too. By the way, the big plate that hold headphones is a bit curve to match headband shape. Perfect to hold both large and small headphones. Finally, there is a rubber pad under the top clamping surface to provide grip but none for the round silver colour one.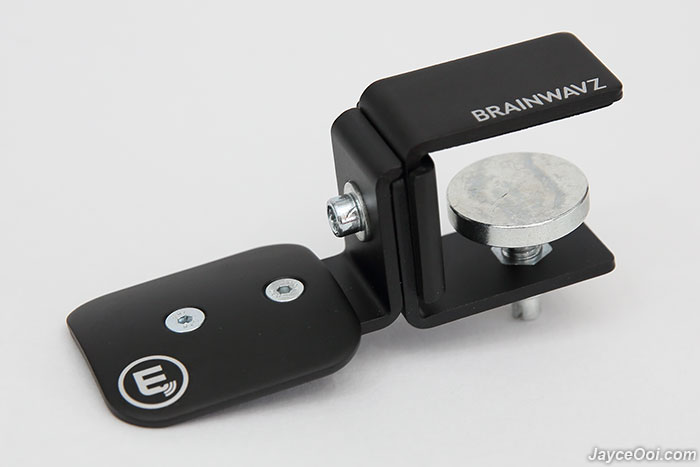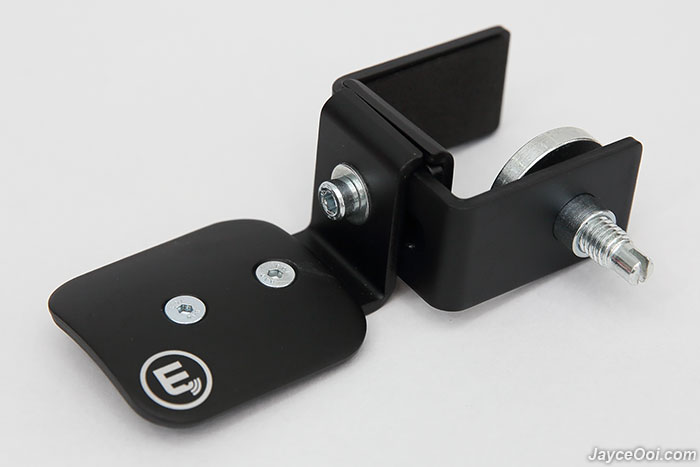 Performance Result
Brainwavz Hengja is compact in size. And easy to clamp it to almost any place you prefer thanks to adjustable clamping size and rotatable design. Of course, you need to fulfill its max clamp size compatibility. And no worry about the min clamp size as you can always add own padding to counter it, right? Besides, it will surely save up your table space compare to headphone stand. I put mine at desk corner horizontally. You can put yours at shelving unit vertically. Just use included screwdriver / allen key multi tool to tighten it and you are done. The clamping force is strong therefore no worry about the hanger and headphones will drop off.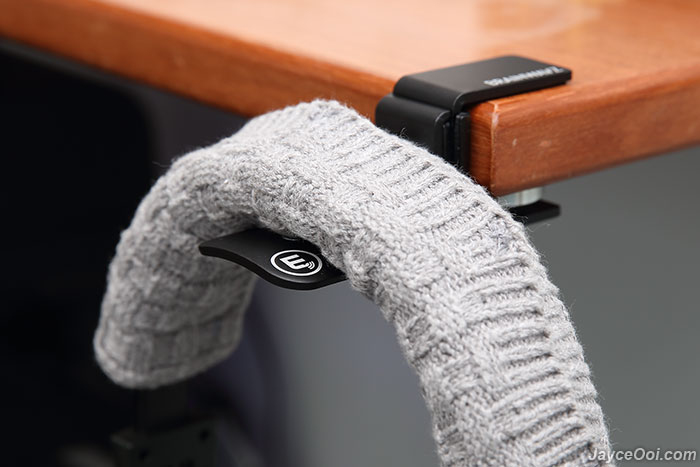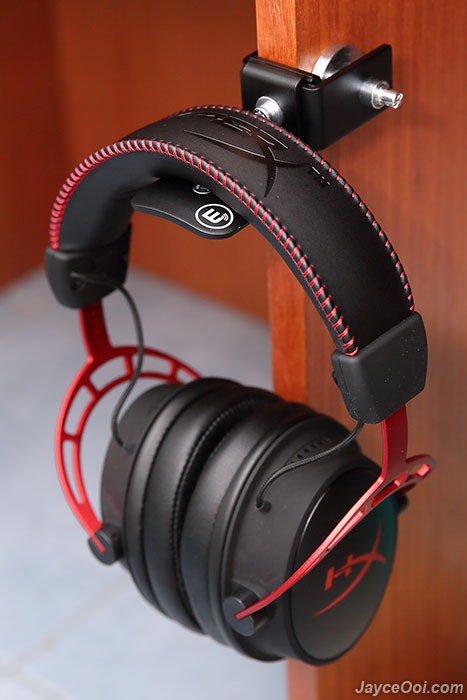 Things to take note… You might need to add your own padding on the round silver screw because excessive clamping force might damage the surface that you clamp to.
Advantages
Compact and extremely durable
Support both horizontal and vertical
Free up table space
Hang on steadily
Stylish design
Limitations
Round silver screw might damage surface
Conclusion
Brainwavz Hengja is a compact yet sturdy headphone hanger. Support both horizontal and vertical surfaces and will surely free up some of your table space. Back with 24 months warranty, you can't go wrong with it. More information can be found at Brainwavz Website. And get yours at Amazon.